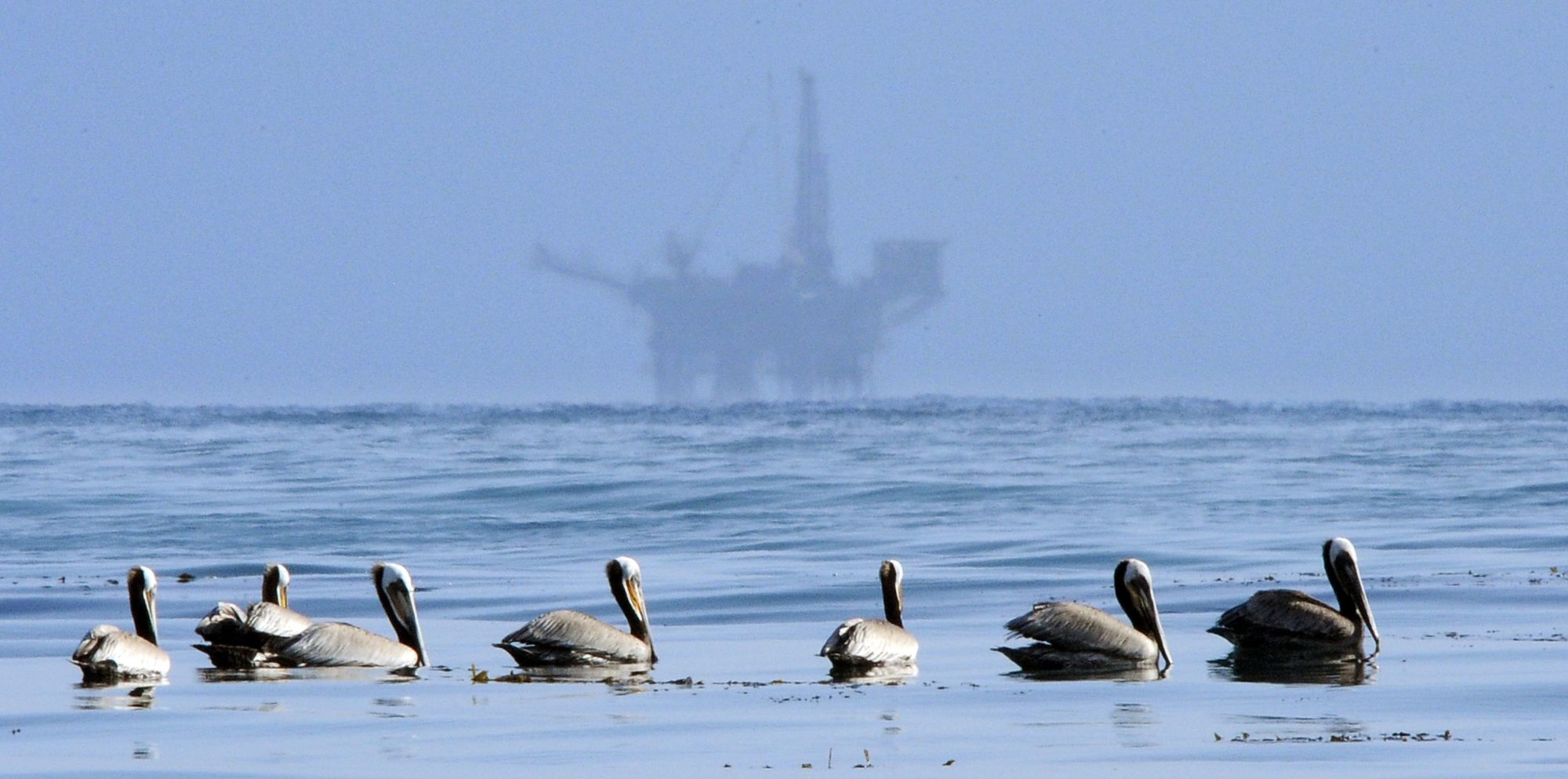 Concerns voiced as Interior Department preps leasing plan.
U.S. Rep. Francis Rooney wrote a letter to Interior Secretary David Bernhardt demanding oil rigs stay away from Florida waters.
And all 27 House members in the Florida Congressional delegation signed onto the message.
"Our beaches drive Florida's more than $100 billion in tourism revenue," Rooney wrote.
"Coastal communities and businesses — charter boat captains, hotels, restaurants, recreational outlets, tourist services of all types — all depend on a healthy and pristine marine environment. Even the most remote risk or perception thereof undermines our tourism-driven economy."
That's especially important for Rooney, a Naples Republican. He represents Florida's 19th Congressional District, which runs along much of Florida's Southwestern coast.
But it's not just the risk of environmental damage. Rooney stressed that important military functions occur in Florida waters.
"Drilling and exploration activities would have severe impacts on military readiness and training," Rooney wrote.
"Military ranges in the gulf and Atlantic are used to test cutting-edge munitions and technologies for our armed forces. The most critical testing is done just east of the Military Mission Line, where drilling is currently prevented by the moratorium. Drilling and exploration within these training areas would interfere with vital military activities."
The letter comes as the Interior Department prepares to release a five-year plan for oil and gas leasing.
In all comes shortly after President Donald Trump announced Bernhardt, a former oil lobbyist, as his pick to permanently lead Interior.
Bernhardt took over as acting head of the agency in December after the resignation of Ryan Zinke. The move immediately stirred consternation among environmentalists.
Bernhardt previously worked for lobbying firm Brownstein, Hyatt and Farber, where be lobbied on behalf of Delta Petroleum Corp. for an expansion in offshore oil drilling.
Zinke shortly after taking office announced plans to allow more drilling in the Gulf, but after a high-profile meeting with then-Gov. Rick Scott announced Florida waters were "off the table." Scott was running for U.S. Senate at the time, and since won that seat.
But Rooney's letter notes any commitment given never was put in writing. The letter urged Bernhardt to to take formal action. Whether Bernhardt honors any sanctity as far as drilling off Florida remains to be seen.
The letter also alludes to the Deepwater Horizon disaster in 2010 that resulted in a massive oil spill in the Gulf. That included tar reaching Panhandle beaches, and scientists say impacts from the spill affect wildlife in the Gulf today.
Rooney made it clear no federal officials representing Florida, whether they represent coastal communities and regardless of party, wants to see drilling here.
"There is no place for offshore drilling off the coast of Florida," he wrote, "and I am proud to join with all of my colleagues from Florida to emphasize the importance of exempting Florida's coasts from any offshore drilling in the five-year plan."