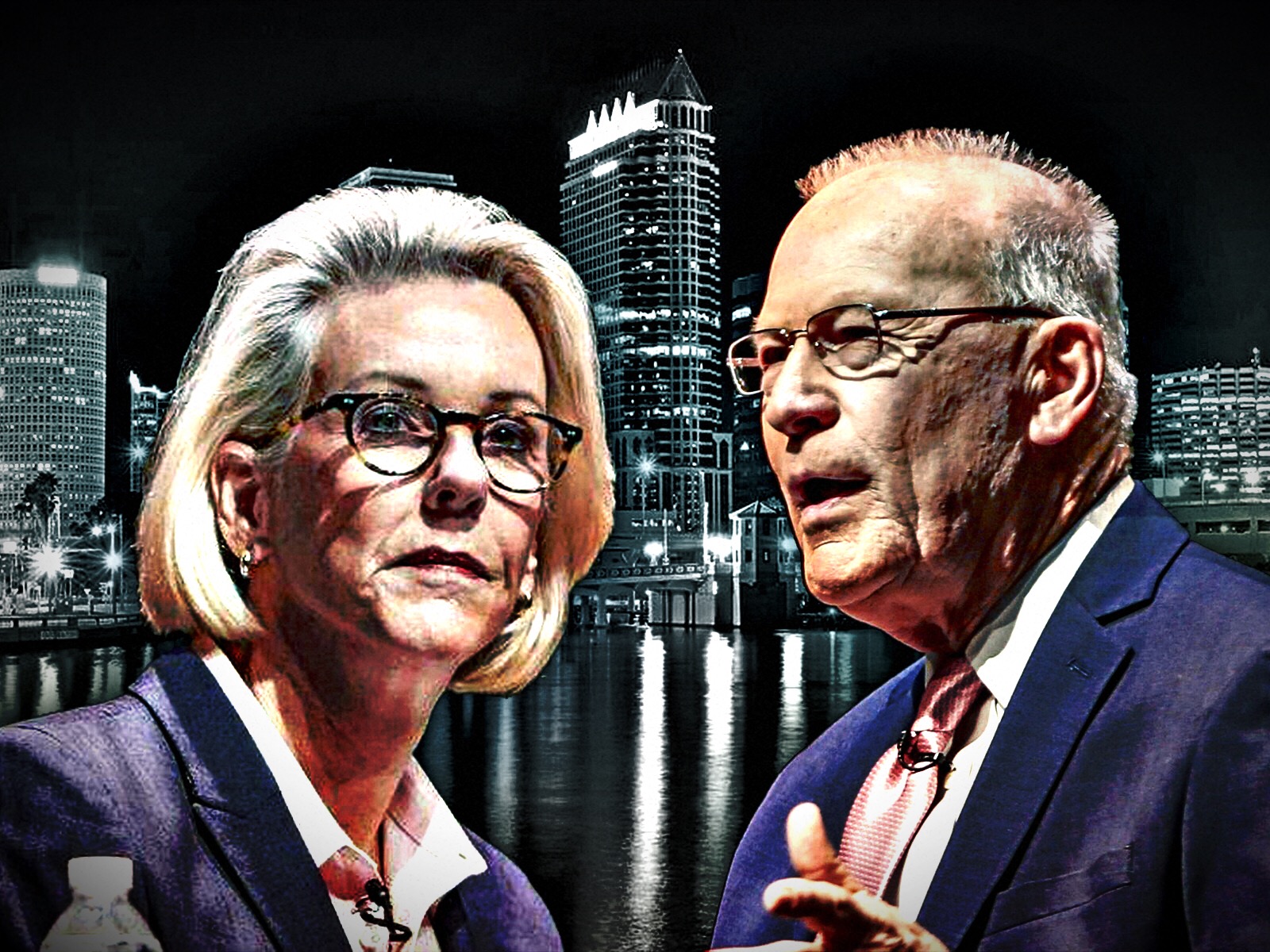 Castor did not get enough votes to avoid a runoff.
David Straz will face Jane Castor in a runoff election April 23.
As expected, Castor won the election for Tampa Mayor with 48 percent of the vote, narrowly missing the 50 percent plus one mark to avoid a runoff. Straz came in second with just 15 percent, with three precincts left to report. 
"I am so grateful for the hard work and ceaseless energy that all of our supporters and volunteers have given to our campaign along the way," Castor said. "With their selfless hours of volunteering — knocking on doors, making phone calls, or sign waving — they've been right by my side helping me to ensure the continued growth of our great city. These next six weeks will be an exciting sprint, and we aren't taking anything for granted."
Even with those three precincts, Straz's lead over Harry Cohen is too wide a gap to bridge. Cohen has just 12 percent of the vote.
The margin is so wide, there could be pressure on Straz to drop out of the runoff. Straz does not appear to be considering bowing out, however.
"Tampa has a bright future.  The city needs a Mayor who can manage a billion dollar budget with honesty, integrity, transparency and imagination.  With my success in banking and business, I feel I am the best candidate to serve the city that I love," Straz said from his campaign watch party Tuesday night at Lowry Park Zoo.
Castor had a brief period of hope before Election Day votes were counted in which she was above the 50 percent threshold. Straz never left the No. 2 spot.
For the past several weeks of the election, candidates have been clawing their way through the polls to make it into the second place spot to have a shot at upsetting Castor in a runoff.
Incumbent Mayor Bob Buckhorn sneaked into the runoff election in 2011 in second place and ultimately bested Rose Ferlita for Tampa's top government job.
Castor would be the first LGBTQ Mayor in Tampa history.
"A lavender ceiling was shattered in Florida Tuesday night, with voters overwhelmingly sending Jane Castor to the runoff and putting her on track to become the first openly LGBTQ big city mayor in the Southeastern United States," said Victory Fund President & CEO Mayor Annise Parker.
"For Jane to outperform her opponents in such a crowded field demonstrates the value voters place in her public service: running a large agency, working with diverse communities on tough issues, and ensuring constituent priorities are her priorities.
"It is also her experiences and perspectives as a woman and a lesbian that appeal to voters — which is why lesbian mayoral candidates are doing well in Chicago, Kansas City and Madison, Wisconsin, as well. LGBTQ elected officials are empathetic, principled and values-driven leaders, and our nation's electorate is hungry for that leadership right now."
Ed Turanchik came in fourth with 9 percent with Dick Greco Jr. just behind him with 8.5 percent.
During the final weeks of campaigning, things started to turn ugly. Straz launched a last minute Electioneering Communications Organization that sent out several attack ads targeting Castor and Greco, who is a retired judge and son of longtime mayor Dick Greco Sr.
A direct mail flier went out to voters attacking Castor for the controversial "biking while black" policy the police administration had under her tenure as chief that disproportionately targeted African-American bike riders. Another criticized her for supporting red light cameras, a policy Straz wants to undo.
Straz took some heat for the anti-Castor ads because they used a photo of her wearing a mourning badge allegedly during the time the city was mourning the murder of two of its police officers, Jeffrey Kocab and David Curtis, after a fatal 2009 shooting.
The Greco television ad accused him of not living in the city for as long as he said he has.
Meanwhile, two texts were sent to voters criticizing Straz and Cohen. The Cohen text criticized the incumbent City Council member for accepting a majority of his contributions to his political committee, Tampa Together, from developers. That accusation was accurate, but those contributions came from Cohen's father.
With the runoff now set, Castor will have to re-up her fundraising efforts. Contribution limits set at $1,000 reset for the new race. Castor ended the first leg of her campaign with just $146,000 to spend while Straz has been dumping $500,000 at a time into his own campaign.
Candidates Mike Suarez and Topher Morrison came in sixth and seventh in the race with 5 and 2 percent, respectively.