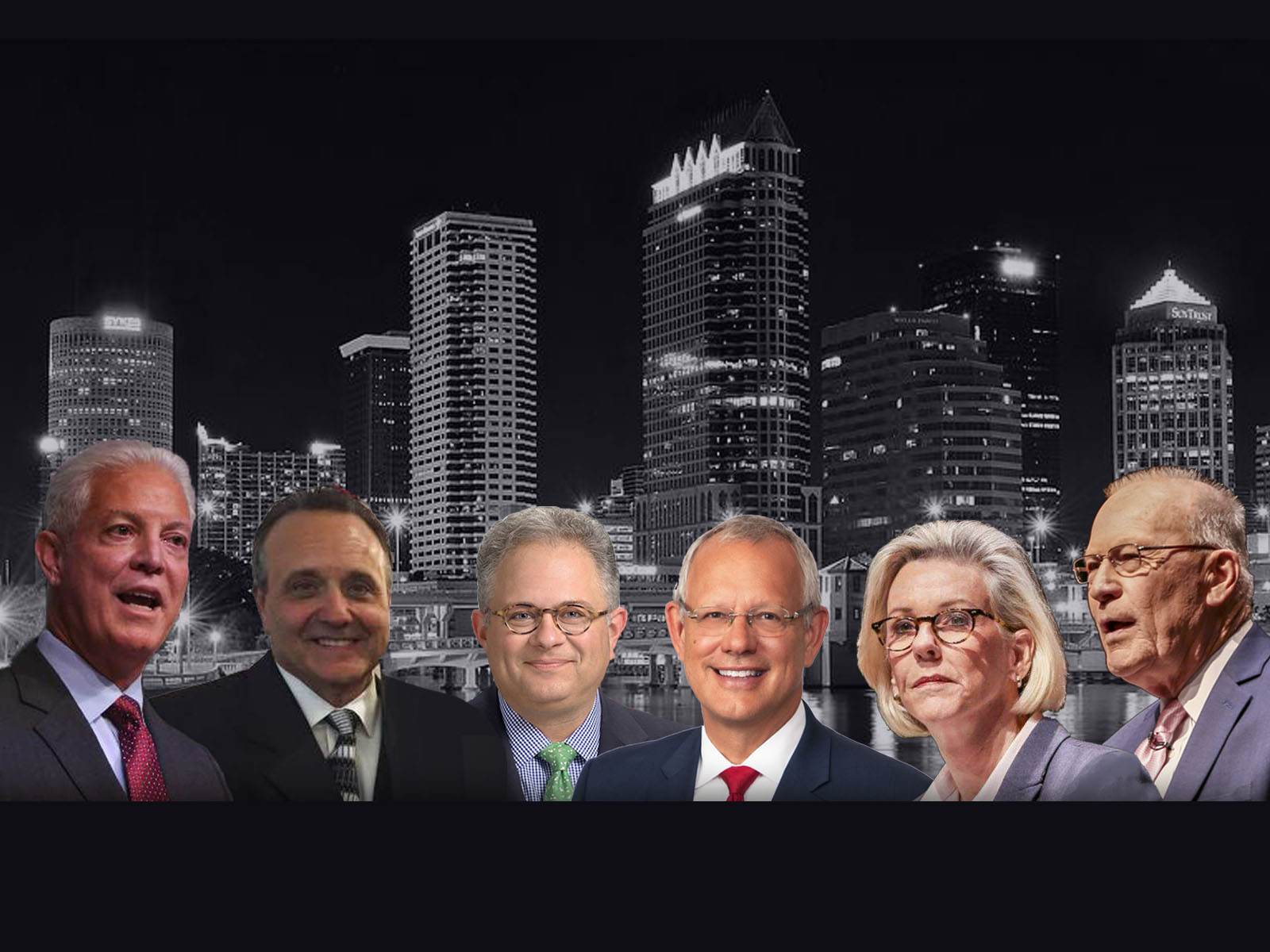 Results from a poll show Castor maintains a sizable lead in the seven-way contest.
The question facing poll watchers Tuesday evening as results from Tampa's municipal election is not 'who will win,' rather it's, 'who will face Jane Castor in a runoff?'
Results from a poll conducted Saturday and Sunday show Castor maintains a sizable lead in the seven-way contest with 36 percent of respondents indicating support.
Tampa philanthropist David Straz is more than 20 points behind with 14 percent and he's trailed only slightly by retired judge Dick Greco Jr. who came in third in the poll with 13 percent.
The St. Pete Polls survey asked 540 likely Tampa voters who they would vote for if the election were held that day and further broke responses down to those who planned to vote and those who already had either by mail or during early voting.
Of those who had already voted, Castor's lead was even higher at 40 percent with Straz still lingering around 14 percent and Greco at 12 percent.

Tampa City Councilmember Harry Cohen could also be a wild card. Of those who already voted, more than 12 percent of respondents said they voted for Cohen, which is higher than Greco. However, among those who still planned to vote, only 9 percent indicated their support, putting his average in the fourth place spot with 10.5 percent.
Still, the three candidates vying for second place polled within the survey's 4.2 percent margin of error.
It's been mostly accepted for months that Tampa's mayoral race would come down to a question of who, if anyone, would face Castor in a runoff. A previous poll put Castor within striking difference of 50 percent support. If she receives more than half the vote she would avoid a runoff entirely.
The latest poll shows her far outside that possibility and indicates a runoff is likely.
Three other candidates, Ed Turanchik, Mike Suarez and Topher Morrison, came in fifth, sixth and last place in the poll with 8 percent, 7 percent and 3 percent, respectively.
Responses were only recorded in the poll from people who said they had or planned to vote. Among those, 64 had not voted yet.
As in previous polls, Castor seems to be performing best among Democrats while Turanchik performs better among Republicans. Straz appears to be performing the best among independent voters.
Demographic breakdowns of the poll also suggest Straz's efforts to win the African-American vote are paying off. He's received more support from black voters than white.