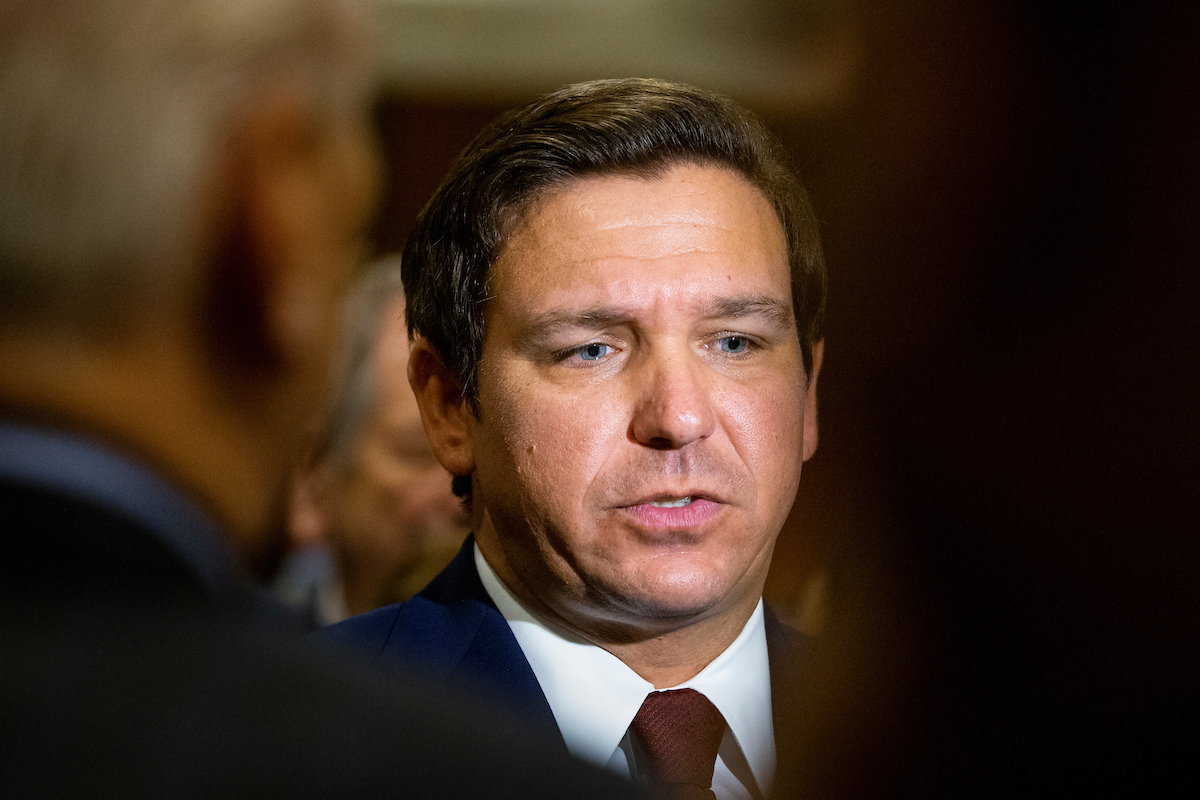 "I don't feel that I have some entitlement to the position."
Bob Cohen knows when he's not wanted anymore.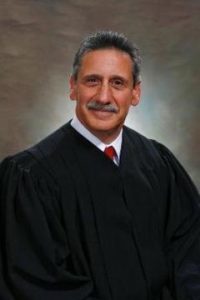 The state's chief administrative law judge told Florida Politics he plans to step down as head of the Division of Administrative Hearings (DOAH). That comes after a meeting earlier this month with Gov. Ron DeSantis' chief legal advisor, Joe Jacquot.
"He said … the governor wants to re-examine and re-evaluate the leadership at DOAH, as he has been doing with all agencies," Cohen — a Florida State law graduate practicing since 1982 — said in an interview.
It's no secret that the state's courts, including DOAH (which isn't part of the state constitutional judiciary), have long given conservative lawmakers and others fits over decisions they cast as "overreach" or "judicial activism."
Even DeSantis, who recently appointed three new state Supreme Court justices, has said he "will only appoint judges who understand (that) the proper role of the courts is to apply the law and Constitution as written, not to legislate from the bench."
The influence of administrative law judges shouldn't be underestimated: They "consider cases that impact the entire state of Florida" and can "hear disputes regarding multi-million dollar contracts issued by state agencies," the Florida Bar Journal has explained.
A procedure to select a new chief judge will be discussed at Tuesday's Cabinet meeting. That's after Cohen sent a letter to DeSantis in which he doesn't explicitly resign, but says he's "ready to step aside" if needed.
On Friday, Cohen said that letter was "inartfully" worded: "Having been in this position since 2003, (being asked to go) is something I've expected at any time because I serve at the pleasure of the Governor and Cabinet."
Indeed, his position is hired and fired by DeSantis, Attorney General Ashley Moody, CFO Jimmy Patronis, and Agriculture Commissioner Nikki Fried, sitting as the state Administration Commission. The division is within the Department of Management Services but is independent of its control.
As of late Friday, a request for comment sent last week to the Governor's press office had gone unanswered.
But Cohen, appointed by Republican Gov. Jeb Bush and confirmed by the Senate, said he didn't want to create a kerfuffle of the likes surrounding former FDLE director Gerry Bailey's departure.
Bailey was forced out by then-Gov. Rick Scott in 2014, after the Governor's staff had purportedly told Bailey to "retire or resign." But Bailey also was in a job that requires the consent of the Governor and Cabinet to remove him.
"I'm sure I could have forced the issue, at which time the (Governor and) Cabinet would have to put it to a vote," Cohen said. "But I didn't want to put them in that position … I don't feel that I have some entitlement to the position, especially if the chief executive wants to make a change."
Administrative law judges (or ALJs) conduct "evidentiary proceedings, much like non-jury trials, involving disputed issues of fact for state agencies acting in their regulatory capacities," according to the Bar Journal. They also handle challenges to agency rules, teacher terminations and bid protests, among other things.
Thomas P. Crapps, now a senior litigation shareholder at the Meenan law firm in Tallahassee, was hired by Cohen and served as an administrative law judge 2010-15.
He called Cohen "an extraordinary individual. He is not only an excellent judge, well versed in the law, but he was an incredible administrator. And he is a man of integrity."
Another DOAH alumnus, Tallahassee attorney Bill Pfeiffer, said Cohen "has done a fantastic job at managing and keeping the judges completely independent, autonomous and objective while presiding over tough cases involving the varying political winds of Executive Branch agencies."
Pfeiffer, who often has cases at DOAH, was himself an administrative law judge and the Division's Chief of Operations 2000-04.
Cohen "deserves great credit," he added. "And I'm hopeful that our new Governor and Cabinet recognize that the new Chief Judge appointment cannot be the least bit political."
What's still not known is whether DeSantis, like Scott, wants to gain the power to directly appoint ALJs. That would essentially give him "control over the judges who decide whether (his) agencies are acting properly," as the News Service of Florida put it two years ago.
That's when lawmakers began running bills — unsuccessfully, so far — to give the Governor sole appointment authority. One measure also limited them to eight years of service. As it stands now, Cohen hires new ALJs as the director and chief judge of the Division.
Cohen said Jacquot — who was Chief Deputy Attorney General under then-Attorney General Bill McCollum — offered no specific criticisms: "In fact, there were very many kind things said and … that the governor had heard from a lot of people that I do a great job and all that.
"But I don't know the governor and he doesn't know me. And when assembling a team, it's the right of the chief executive to put people around him that he knows or wants … I didn't feel that there was a personal agenda that the governor had coming into office (that) he needed to put (his) person in (at DOAH) to carry out his agenda."
Cohen says he's proud of the way he's run the Division, including putting dockets, filings and decisions online. And the judges he's picked are not as overturned on appeal as some lawmakers may think. He also oversees the judges who decide disputes over workers' compensation benefits.
"I would venture to say it's not more than 5 percent," he says. "There are generally more appeals in workers' comp cases and that percentage is probably a little bit higher. Still, most (judges) are well over 90 percent in their affirmance rate."
He also wants to stay at DOAH as an ALJ, explaining that the "the best part of the job is getting to hear cases and make decisions on important cases." But if he's asked to leave altogether, he'll still practice law somewhere. He spent 20 years in private practice before joining the Division.
"I think I have something to offer, whether it's in the public sector or the private sector."