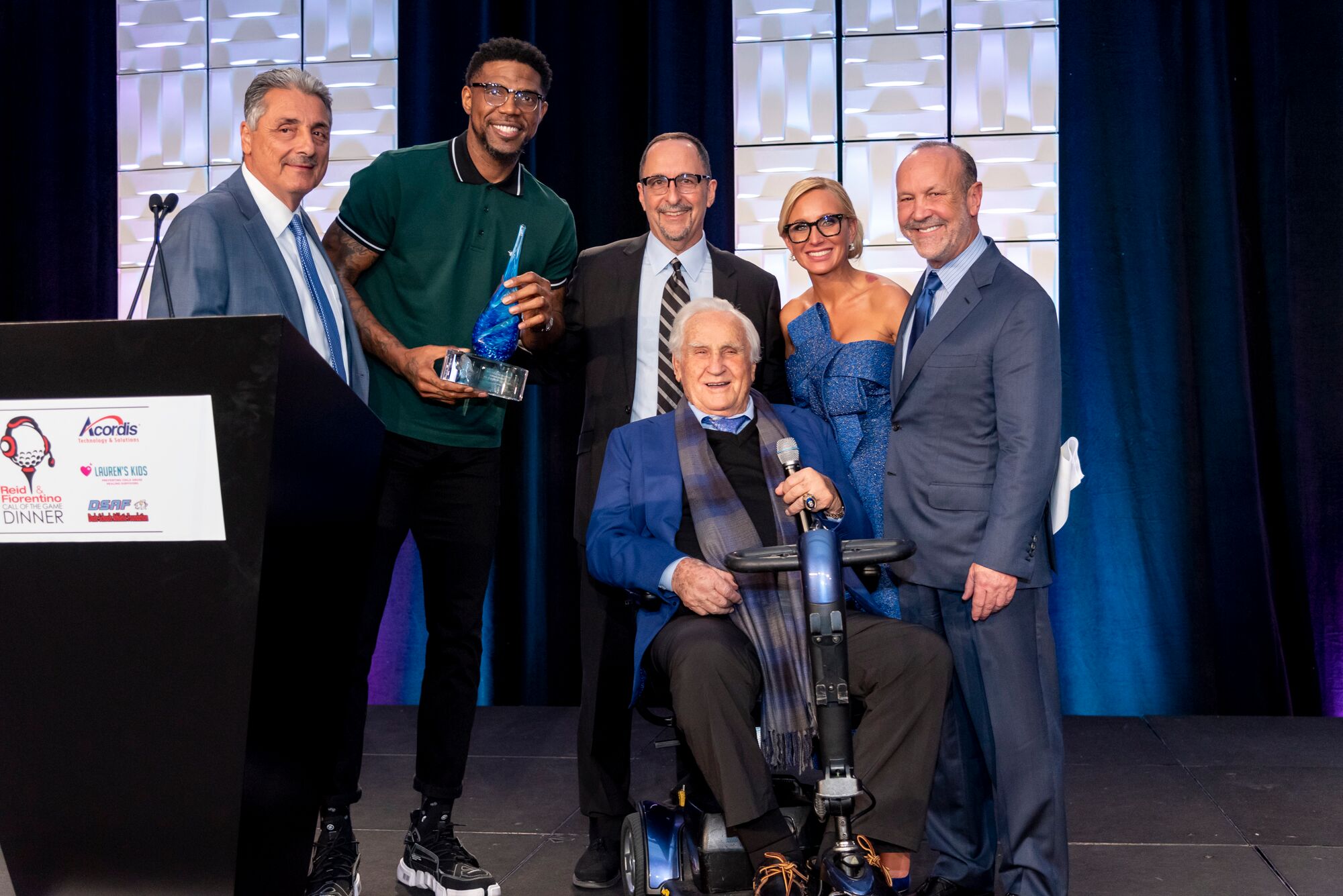 The move is aimed at helping child sexual abuse survivors.
Sen. Lauren Book has announced a new initiative to help child sexual abuse survivors in the Florida Panhandle post-Hurricane Michael.
The Lauren's Kids Foundation, Book's organization aimed at helping survivors, has spent several years walking in the Panhandle as part of the "Walk in My Shoes" statewide trip to raise awareness about child sexual abuse.
Book, a Plantation Democrat and sexual abuse survivor herself, made the announcement Saturday night in Aventura at the Reid & Fiorentino Call of the Game Dinner. The dinner benefits Lauren's Kids Foundation and the Dade Schools Athletic Foundation.
"Mother Nature can create powerful, life-changing events," Book said in a video launching the initiative.
"Unfortunately, so does sexual violence. The moment you become a victim of sexual assault, you are never the same."
Book's group says therapists in the region have at times struggled in the months since Michael to find adequate locations to counsel abuse victims. Book's new initiative, called "The Journey Home," will have her and others traveling to Panama City in April to help renovate a portion of Gulf Coast Children's Advocacy Center, which offers several different for abuse survivors.
"Children who were abused and seeking a path to healing are now also reeling from the aftermath of a devastating natural disaster," Book added.
"The Gulf Coast Children's Advocacy Center and its facilities once offered safe spaces, a reprieve from trauma, offering hope and healing. After the destruction brought by Hurricane Michael, brave, young survivors have had to attend life-saving therapy sessions in fast-food parking lots. What was formally an inviting safe space has become unfamiliar and intimidating."
Following that trip, "The Journey Home" project will have Lauren's Kids doing similar renovation work at advocacy centers and sexual assault exam rooms throughout Florida. Some of those projects have already been completed.
"We have already transformed the Broward County sexual assault treatment center, also known as the Nancy J. Cotterman Center, Christina's Courage in Key West, Alpha House in Tampa, and many others," Book said.
Saturday's charity dinner was hosted by WPLG Local 10 anchor Calvin Hughes. Awards were presented to Miami Heat player Udonis Haslem, Heat announcer Tony Fiorentino, and hip-hop artist Luther Campbell.
The April trip to Panama City will take place during National Sexual Assault Awareness Month and National Child Abuse Prevention Month.