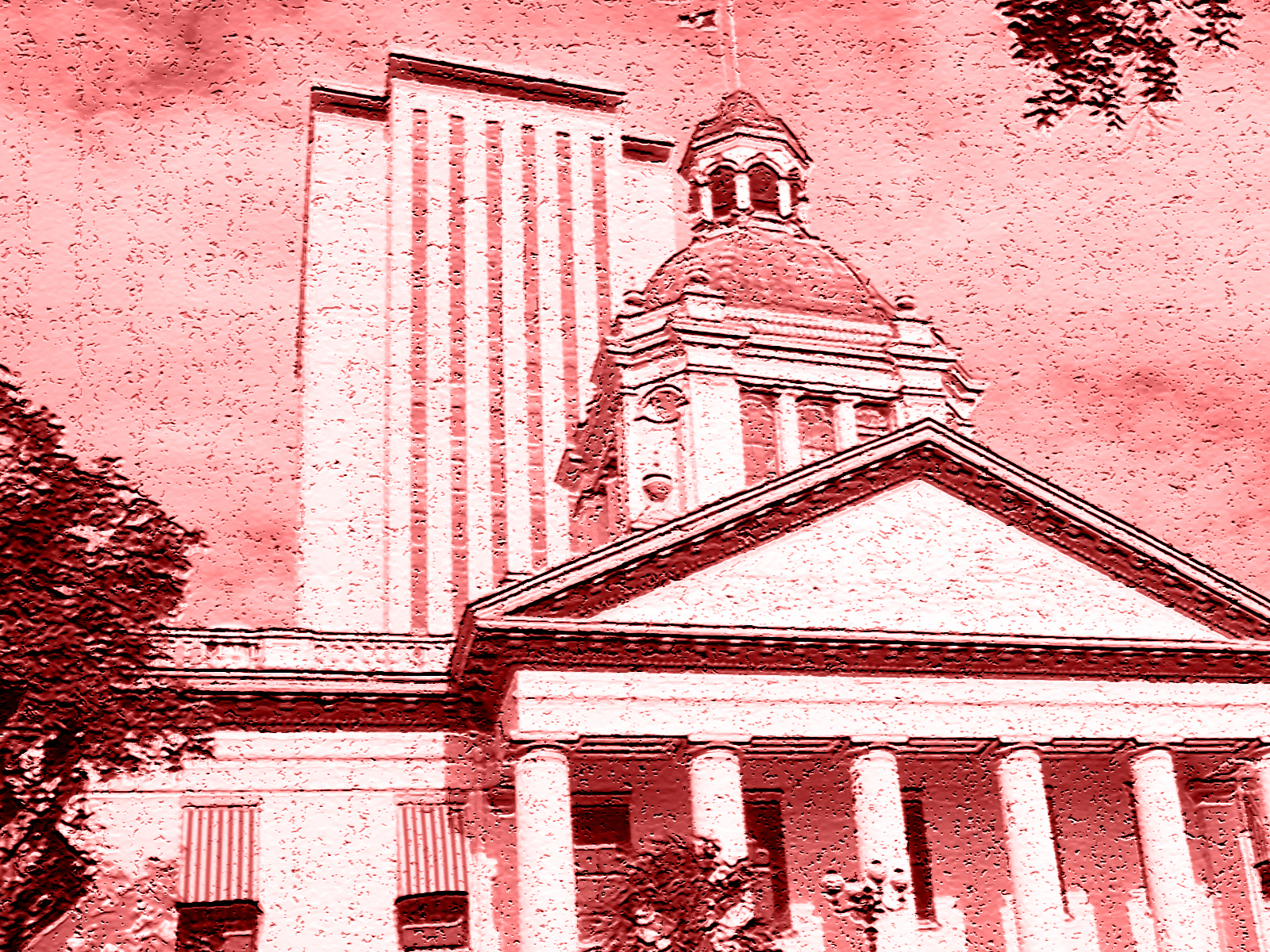 Session, strike-alls and 'Sixty Days': Your guide to what happened today in Tallahassee.
Sixty Days — A prime-time look at the 2019 Legislative Session
The Last 24
Good Thursday evening. Budget time is coming. Senate President Bill Galvano told reporters he expects his chamber's Appropriations Committee to clear its version of a proposed 2019-20 state budget by the Thursday of Week 4 of Session. The revenue projections may be a tad lower than expected, "which makes it a little more difficult," he said. But — mirabile dictu — allocations are still expected to drop at the beginning of next week. Sixty Days looks forward to sitting down with some coffee and several pounds of spreadsheets soon. Here's your nightly rundown.
Better in the black, but …: You can thank unspent reserves for causing state revenues to remain level heading into next fiscal year.
Felonious deliberations: How much should theft be "worth" to make it a felony? A bill would raise it from $300 to $750.
Kind of a big dill: The Senate is ready to pass a bill preventing local governments from banning vegetable gardens on residential properties in the state.
Marsy's Law: shield or sword? Veteran Tallahassee attorney Barry Richard penned an opinion letter bolstering backers of the state's new 'victims' bill of rights.'
Spending scandal: "We are well on our way to restoring the public's trust in … UCF and restoring the Legislature's trust in UCF," Rep. Tom Leek said.
Tourism agency in trouble? The Senate appears poised to fund and keep VISIT FLORIDA running; the House, not so much.
Quote of the Day
"I am reminded in supporting this bill today of the old song, 'You Can't Always Get What You Want.'" — St. Petersburg Sen. Darryl Rouson, a Democrat, on a bill to increase the threshold for a crime to be a felony theft.

Your Metz Husband Daughton-sponsored question of the day is:
Pensacola, known as the "Cradle of Naval Aviation," is home to what elite group of pilots?
As always, click here to tweet your answer to @MHDFirm. The first person with the correct answer will get a shout-out in Monday's 60 Days!
Yesterday, we asked: Apalachicola was home to Dr. John Gorrie, mastermind of what cool invention?
Answer: "Air conditioning, which he developed to keep his medical patients cool and went on to transform life in Florida."
Congrats to Kate Wallace (@KStreetFla), first to tweet the correct answer!
Bill Day's Latest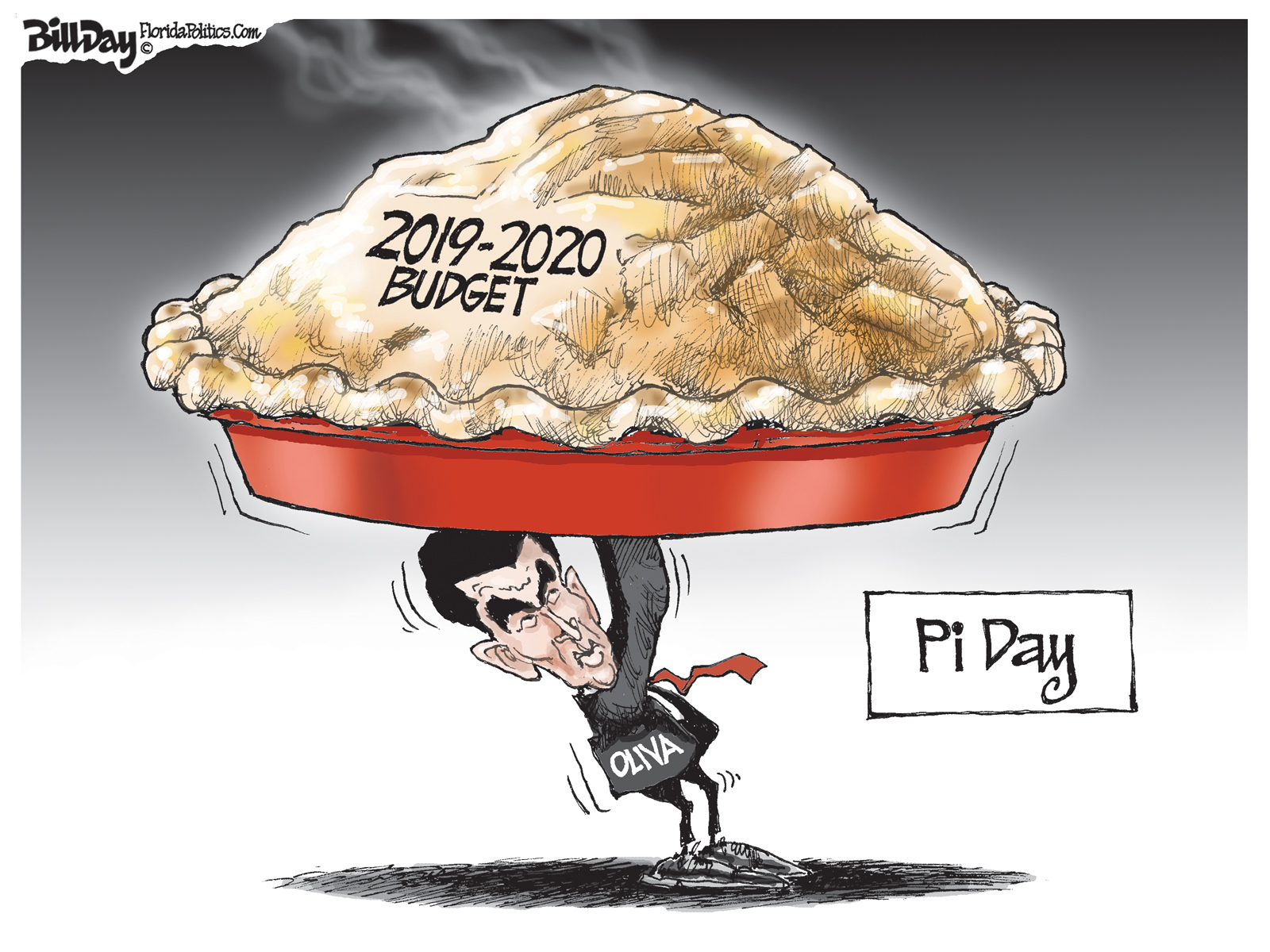 3 Questions
Clearwater state Rep. Chris Sprowls is in line to lead the Republican-led chamber in two years. He's accessible, insightful and working on some important issues this Session. Here are some highlights from a recent "He Said, She Said' podcast interview, where Florida Politics publisher Peter Schorsch and wife Michelle Todd Schorsch talk to the next Speaker. If you're interested in more — like hearing from Senate President Bill Galvano — catch the full episode online here or download for later via Apple Podcast. (As usual, responses were edited for clarity and brevity.)
Peter: How's the Session dynamic?
Sprowls: I think one of the things that is different this year than maybe other years that I've been here is that it seems like there really is an active conversation happening between the House, the Senate and the Governor's office. You clearly have priorities in each chamber. The Speaker's made it clear that the House's priority this year is health care reform. The Senate President has talked about transportation, and the Governor has been eloquent about his environmental priorities. What's interesting about that is you have a Senate President who's clearly engaged with the House, and is continuing to engage. As well as the Speaker engaging with him and the Governor's office.
I think we have a great tone and great leadership as we go into this part of Session, which is about making sure the priorities of each chamber and the executive branch are really at the top of everyone's mind. I think that's maybe different from what we've had in the last several years.
Peter: What is criminal justice reform shaping up to look like this year?
Sprowls: … I think criminal justice reform is something that when different people say it, it means different things. I'm not sure that there is a common vernacular for criminal justice reform. Where I'm at, with my experience as a prosecutor, is that there are improvements to make to the system and we should continually look to make those improvements and not be bogged down by the way that criminal justice has been done in the past, or a narrative that might be false and not backed up by the data.
Last year we passed what Wired Magazine would call Florida creating a data revolution. … I think that's going to put us in a situation to really know what the data bears out in the criminal justice space and making it completely open and transparent. I think you'll see us move some criminal justice policy this year and continue that active conversation. But I really think the biggest thing that we can do is not shoot in the dark, but make data-driven decisions about our criminal justice system.
Michelle: Why is the University of South Florida system consolidating?
Sprowls: We moved a number of years ago to a kind of performance-based funding system. The idea was that while our education system is doing well in higher ed, we wanted to be competitive not just nationally, but internationally … When we did separate accreditation for USF-St. Pete, if I was around in the Legislature I would've probably supported that. But now the model is different. What we saw is that USF-St. Pete and Sarasota-Manatee weren't having the benefits of rising in stature that USF-Tampa was having. Because they were separate, they didn't have a share of the spoils. Consolidation … allows them to share those accolades, make investments in professors.

Lobby Up
St. Patrick's Day usually involves a shot of whiskey and a pint of Guinness. Chances are the same distributor delivered both beverages to the bar.
Currently, Florida law mandates alcoholic beverage manufacturers, distributors and retailers all be separate businesses. The so-called "three-tier system" was put in place after Prohibition with the goal of preventing price fixing.
The law hasn't gotten much attention over the last century, but it's turned into a major policy battle in the 2019 Legislative Session. No, Jameson and Bushmills aren't looking to sell barrels of booze door-to-door. But local breweries and distilleries say the law unfairly hampers their growth.
Small-scale producers say being able to ship their products directly to customers without going through a distributor would be a boon to tourism. Distributors say changing the law would give those businesses an unfair advantage by allowing them to sell direct without playing by the same rules.
Recent lobby registrations show parties on both sides of the debate are ordering up top-shelf lobbyists. Earlier this week, distributorship Southern Glazers Wine and Spirits inked a deal with Brian Ballard, Michael Abrams, Brady Benford, Chris Dorworth and Monica Rodriguez, and last week St. Augustine Distillery upped their deal with Joseph Salzverg, John Harris, Robert Stuart and Jason Unger of Gray Robinson to include Senate lobbying.
That's where the three-tier takedown has gained the most traction. The bill, Sen. Jeff Brandes' SB 220, has already cleared a pair of Committees by unanimous vote. Its next stop is the Commerce and Tourism Committee.
Breakthrough Insights
The Next 24
The Financial Impact Estimating Conference meets in 'formal conference' to consider a proposed constitutional amendment that would open the state's electricity market to competition. That's at 8:30 a.m., 117 Knott Building.
The Commission on Ethics holds a rule development workshop to address a recent amendment approved by statewide voters last year that "prohibits public officers and/or public employees from abusing their positions." That's at 10 a.m., 325 John Knox Road, Building E, Suite 200, Tallahassee.
The Florida Building Commission meets to review an interim draft report for a research project titled "Potential Implications of Sea-Level Rise and Changing Rainfall for Communities in Florida using Miami-Dade County as a Case Study." That's at 11 a.m. The meeting can be heard by dialing (877) 309-2073, access code/meeting ID is 222-118-085.
Florida International University will hold a moment of silence to mark one year since a pedestrian-bridge collapse that killed six people. University President Mark Rosenberg will take part. Gathering at 1:30 p.m., with a moment of silence at 1:47 p.m., Florida International University, Modesto A. Maidique Campus, Betty Chapman Plaza, 11200 S.W. Eighth St., Miami.
Staff members for U.S. Sen. Marco Rubio will hold "mobile" office hours in Hillsborough County. That's at 2 p.m., Plant City Chamber of Commerce, 106 North Evers St., Plant City.
Looking Ahead
Tampa Mayor Bob Buckhorn will host the 8th Annual Mayor's River O'Green Fest, which will have "Irish fare, beer and the dyeing of the Hillsborough River to a shade of Kelly Green." That's Saturday, 11 a.m. to 5 p.m., at Curtis Hixon Waterfront Park, 600 N. Ashley Drive, Tampa.