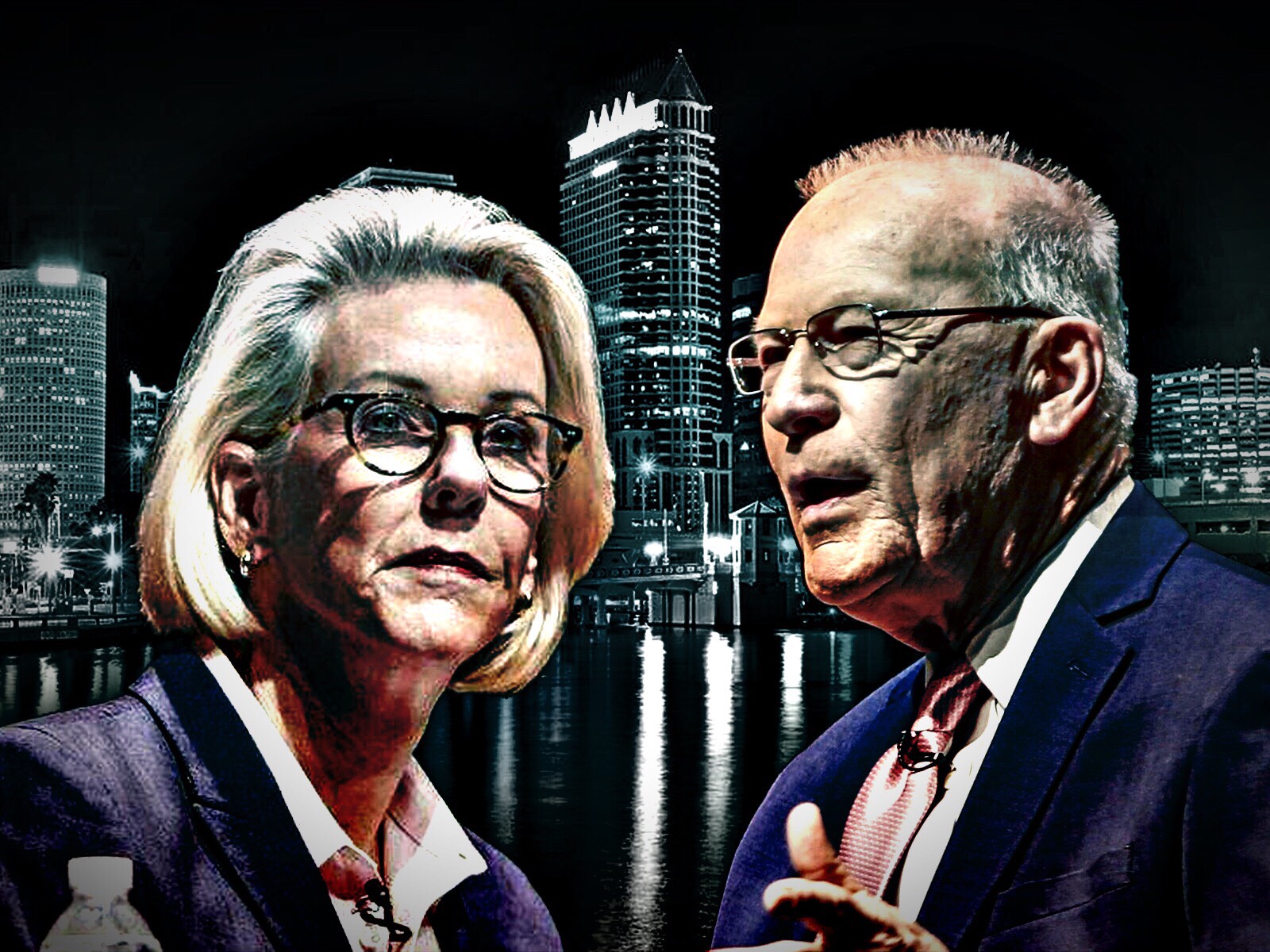 Straz said he had an "unavoidable" scheduling conflict.
Tampa mayoral candidate David Straz will not be attending the Greater Tampa Chamber of Commerce debate Monday.
Straz's campaign notified the Chamber Friday that he had an "unavoidable" scheduling conflict.
Straz's opponent, Jane Castor, will still attend the debate.
The Straz campaign did not say whether they would attend other debates including one scheduled Friday afternoon at Tampa Tiger Bay. A campaign spokesperson said the campaign is still reviewing Straz's schedule to determine whether they would be able to make other forums, but has not declined attendance at others at this time.
The decision comes a day after Castor's campaign hand-delivered a letter from Castor to Straz encouraging him to participate in campaign forums.
"Now that this race is down to the two of us, these platforms will allow us both to discuss our ideas and plans for Tampa's future in deeper detail," the letter read.
Castor's letter urged Straz to run a positive campaign focused on issues and demonstrating skills for the job to voters. Castor said forums are the opportunity to spread those messages.
Straz refused to promise he'd run a clean campaign, arguing that as long as information was honest and truthful, negative campaign strategies were fair game.
Straz is the underdog in the runoff with Castor. He received less than 16 percent of the overall vote in Tuesday's election while Castor received 48 percent.
Typically, underdog candidates are the ones taking advantage of campaign forums to boost their message among voters and earn votes. But Castor's letter suggests this race might flip that convention on its head.
Straz missed several debates during the general election. So too did Castor, but not as many as Straz.
The Tampa Chamber forum is Monday night from 6:30-8 at Falk Theater on the University of Tampa campus near downtown.
The runoff election is April 23.