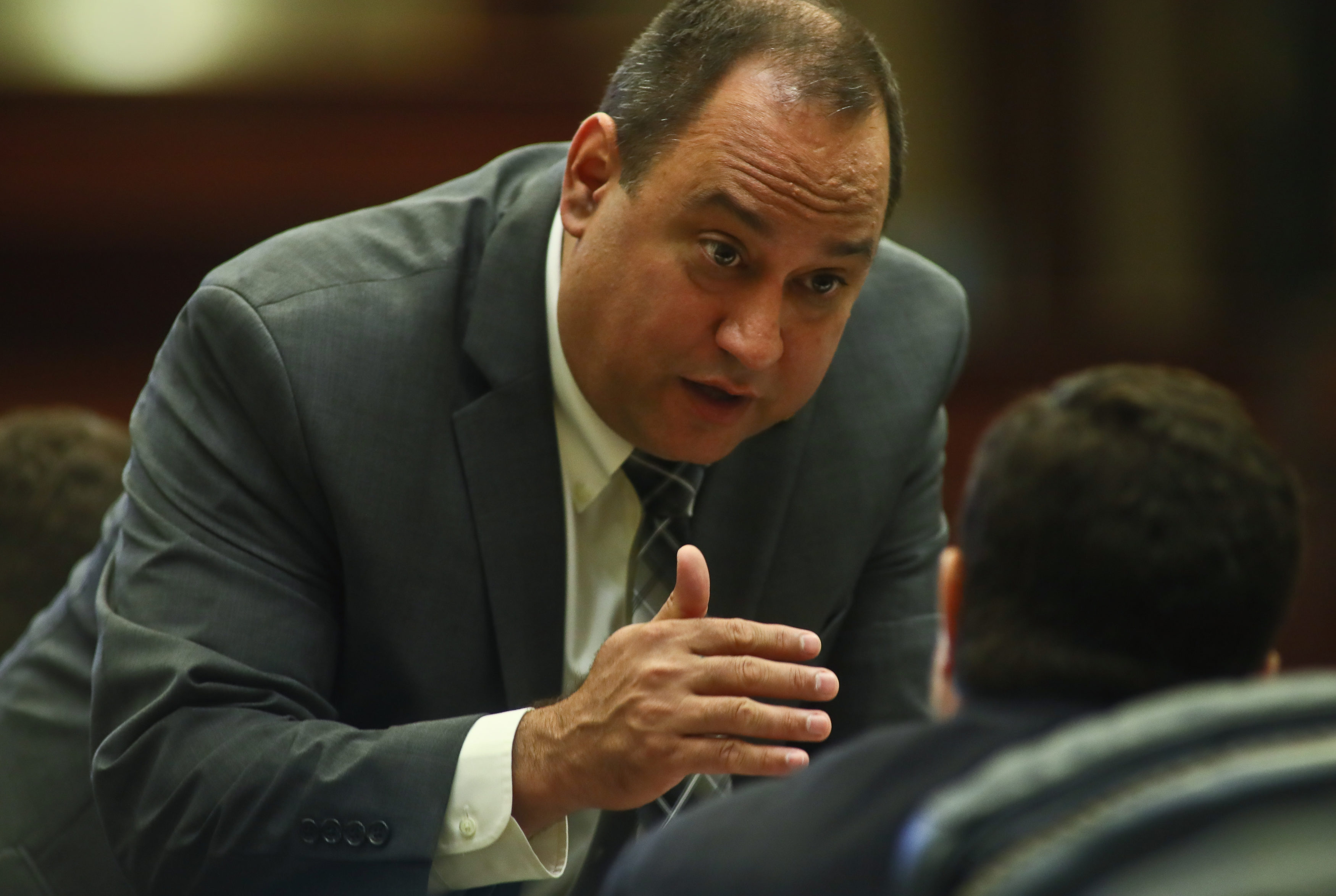 The Senate version is "language that we did agree to in the House."
Gov. Ron DeSantis should "anticipate" the House passing the Senate's smokable medical marijuana bill and seeing it on his desk next week, state Rep. Ray Rodrigues told Florida Politics on Friday.
The Estero Republican has been working with Senate bill sponsor Jeff Brandes, a St. Petersburg Republican, on the final language and doesn't expect any holdups.
"It would be my anticipation that the House is going to pass the bill as it's been sent over," said Rodrigues, who chairs the Health & Human Services Committee. "Sen. Brandes and I have been working very closely together for the last several weeks. And the language (in the Senate version) is language that we did agree to in the House."
DeSantis gave lawmakers until next Friday to rewrite the state's medical marijuana law to reflect the intent of the state constitutional amendment legalizing medical marijuana. It was approved by 71 percent of Florida voters in 2016, on the ballot then as Amendment 2.
The Governor has said if a bill doesn't make it to his desk by mid-March, he would drop the state's appeal of Circuit Judge Karen Gievers' decision last year that allows smokable marijuana.
"If you look at Judge Gievers' order, if that decision were to stand, we'd be facing essentially the wild, wild West when it comes to the use of medical marijuana," Rodrigues told reporters last month. "We believe there should be guard rails around that."
Among other things, the Senate version allows "a 35-day supply of marijuana in a form for smoking" but not to "exceed 2.5 ounces unless an exception to this amount is approved" by the Department of Health.
That marijuana still has to be bought from licensed providers; the bill does not allow 'home grow,' the subject of another appeal now in the courts. And it can't be smoked in public.
Moreover, patients under 18 must be terminally ill and a second doctor must confirm the first physician's recommendation of smokable cannabis.
The lawsuit over the smoking ban was organized by Orlando attorney and medical marijuana advocate John Morgan. He tweeted Friday that his "long, long fight for the sick & injured may be coming to a close."
"I've been in many fights & trials against the powerful. But nothing like this. I've been bruised & bloodied. But I won't quit, can't quit. This has been the fight of my life," he added.
The House now has the bill on its "special order" calendar for next Wednesday; Rodrigues was unsure whether the bill would be 'rolled over' to third reading for a final vote that same day.
"I'll say this: It was clear what the governor's request was. And Sen. Brandes and I are great partners. We have worked together on other issues in the past (and) we were very diligent about this one," Rodrigues said.
"… What we have now is a product that provides what the governor asked for and does it in a way that I think both chambers can support," he added.