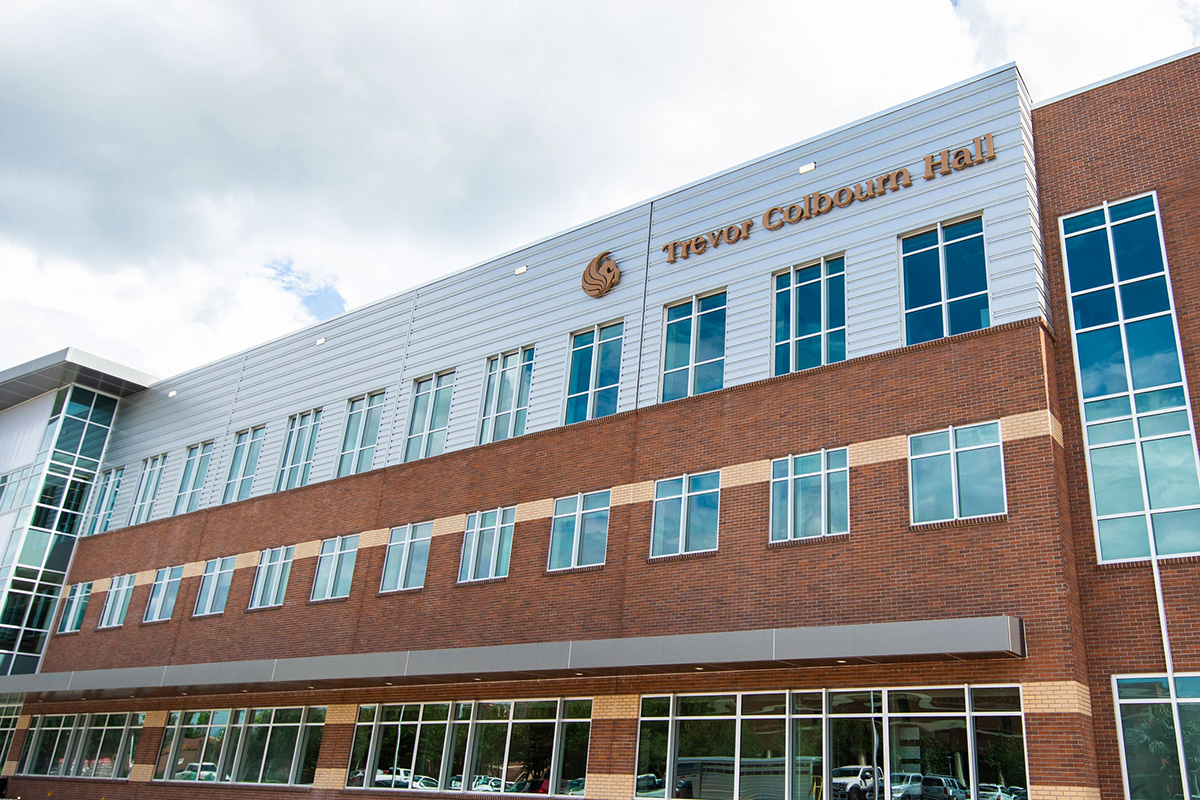 The House probe also  criticizes UCF's board for not paying enough attention.
The misspending of operating money on buildings that took place at the University of Central Florida demonstrated a lack of checks and balances not just between the university's administrators and its board but also between UCF and the Florida Board of Governors, a House of Representatives investigative report finds.
A draft of the House Public Integrity and Ethics Committee investigative report, being released Tuesday, flatly declares that UCF illegally misappropriated $85 million of state Education and General Fund money on construction projects, including the Trevor Colbourn Hall building that has been at the heart of various probes in the past eight months.
That finding, while the crux of the committee's and other investigations into UCF's financial activities, is not new. Indeed, with the exception of concerns raised about how UCF invested carryover money in equities, the House committee's report offers no new revelations about specific financial misdeeds or points of concern.
Rather, the draft report focuses on why the UCF Board of Trustees did not stop misdeeds, and why the Florida Board of Governors did not seem to offer much direction to the university or notice something was amiss, until the Florida Auditor General first revealed $38 million in E&G misspending on Trevor Colbourn Hall last summer.
The draft report speaks to a "dereliction of duty" by UCF administrators, "laxity of oversight" by the UCF Board of Trustees, and a failure to provide "specific guidance" by the Board of Governors. The report makes a half dozen broad and dozens of specific recommendations to change regulations and policies to address those alleged failures.
The report comes after House investigators interviewed, under oath, 13 current and former UCF officials. A 14th, President Emeritus John Hitt, declined to be interviewed.
The House committee expands blame from what UCF's own outside investigation had determined. That investigation, by the law firm Bryan Cave Leighton Paisner, reported in January that the misspending was directed by former Chief Financial Officer Bill Merck, with assistance from a few underling administrators, all done under the authority and approval of then-President Hitt.
The House committee report charges that former UCF President Dale Whittaker, who succeeded Hitt in July and resigned last month, appeared to be withholding key information from the UCF Board of Trustees as recently as last fall, after the Florida Auditor General's first revelations. Whittaker had resigned insisting he was guilty of only not knowing enough detail himself to know UCF was violating state law, and of trusting Hitt and Merck, who had been there for decades before he arrived.
The House probe also  criticizes UCF's board for not paying enough attention throughout.
"The Committee finds that BOT members were unaware that UCF was violating state laws, but they could have and should have known more than they did," the draft report states. "The BOT may have been misled by the administration, but they also neglected to review information closely and failed to ask detailed questions. In combination, the dereliction of duty by UCF administrators and the laxity of oversight by BOT members created significant risks for UCF."
And if the UCF Board of Trustees did not know what was going on, that may have reflected lax guidance and oversight from the Florida Board of Governors, which runs Florida's 12 public universities, the House committee seems to argue.
"The BOG has demanded accountability from UCF for its errors," the draft report states. "However, the Committee finds the BOG does not provide sufficient guidance to university staff in matters under the BOG's jurisdiction."
Specifically, the report charged that the Board of Governors has not made its guidelines and training materials readily available for boards of trustees, does not routinely respond to university staff solicitations for rules explanations, is too reliant on oral explanations of its guidelines, and that its inspector general lacks  appropriate investigative tools.
So among the recommendations the committee is making in the report:
– UCF and other state universities should strictly adhere to the state's planning and budget laws.
This includes not just avoiding misspending E&G Fund money, but recommendations that the boards of trustees must take their budgeting authority seriously, and produce annual university board budgets, including of E&G Fund money, at a board level.
– Checks and balances must be developed within university administrations, for the individual boards of trustees overseeing their universities, and for the Florida Board of Governors overseeing the boards of trustees.
This includes more assertive roles by each universities' general counsel's and auditor's, and compliance's office, more auditing, and more tools for the state's offices.
Key to the recommendation is that administrators should not become as powerful as those at UCF appeared to have been.
"Checks and balances must be instituted to ensure that no high-ranking administrator becomes a single point of both information and authority with respect to decisions involving significant sums of public funds," the report states.
– Trustees should be trained in their constitutional and fiduciary responsibilities. This includes training on the laws behind various funds.
– The Florida Board of Governors needs reform of its regulatory, guidance and enforcement functions.
Among those reforms, the Board of Governors "should abandon its $2 million limitation on maintenance projects or clarify its statutory or regulatory basis with a legal opinion, and should "consistently define 'fixed capital outlay,' 'maintenance,' 'capital renewal,' 'deferred maintenance,' 'infrastructure,' and related terms consistent with current law."
– All State University System leadership should jointly search for best practices in budgeting and accountability.
– The Board of Governors' Inspector General Office should investigate significant complaints or reports of possible waste, fraud and mismanagement and submit investigative findings to the Board of Governors, the Florida Speaker of the House and Florida Senate President.