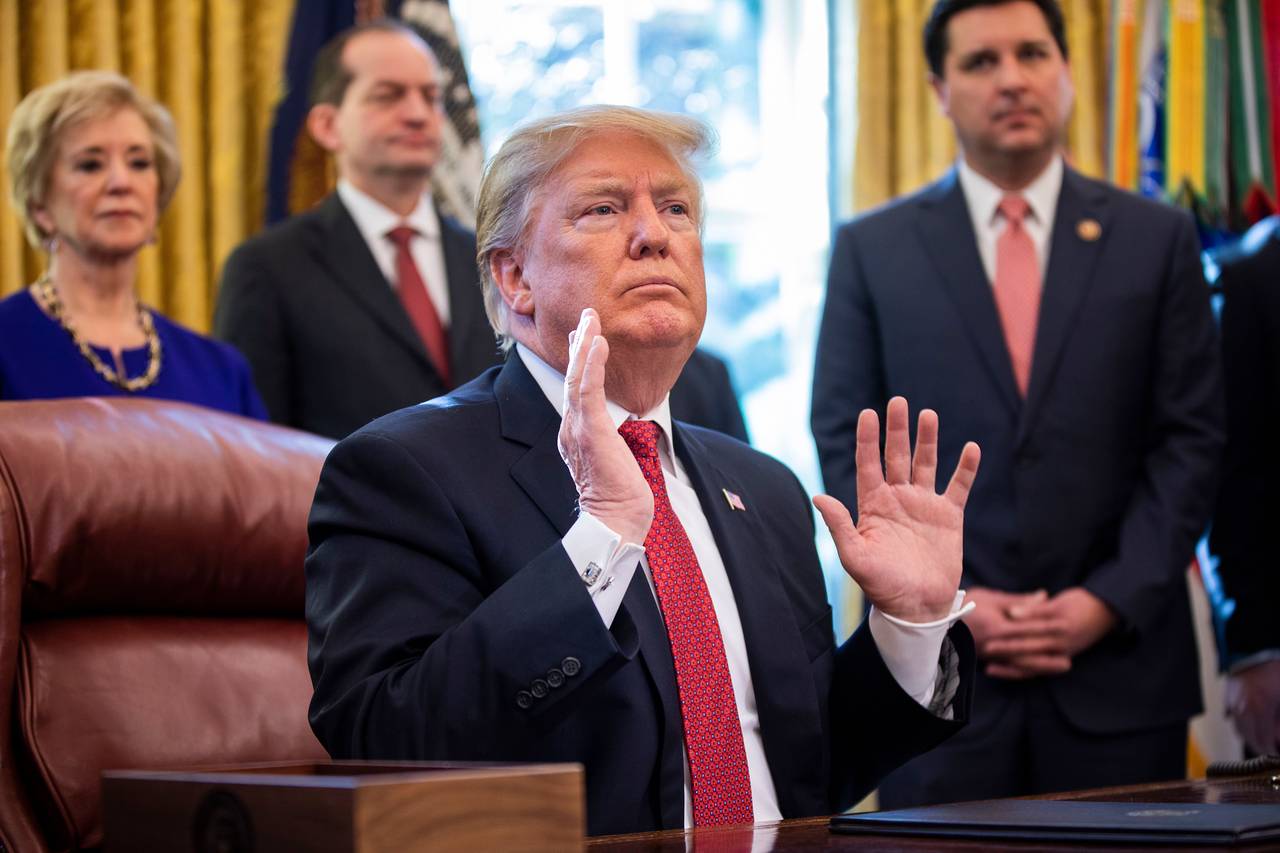 The survey show Trump is solid shape in seeking GOP nomination for second term
A new report on tracking polls released by Morning Consult finds President Donald Trump slightly underwater in Florida's job approval ratings.
The latest survey from the polling firm gives Trump 47 percent approval and 49 percent disapproval in the Sunshine State, a finding that's consistent with all the polling that Morning Consult has done and reported over most of his presidency. The tracking numbers had shown a strong start for Trump, but then his Florida ratings dipped underwater by June, 2017. They have remained tight in monthly reports ever since, with Trump sometimes coming out a couple of points ahead, most recently last November, and more commonly a couple to a few points behind.
More broadly, in a look at potential electoral college challenges for his re-election chances, Trump's numbers are weaker in several other states he won in 2016 in putting together a new election map for Republicans. His approval ratings are 15 points underwater in Michigan, 14 points in Wisconsin, seven points in Pennsylvania, and five points in Ohio.
Morning Consult is surveying more than 5,000 registered voters across the United States.
The firm's surveys show Trump is in solid shape in seeking the Republican nomination for a second term. It found 85 percent of likely Republican voters nationally approve of his job, and 76 percent support a second term run for him.
Trump has 80 percent or better support for a second term run from Republicans who are "very conservative" or "conservative", 65 or older, live in rural areas, have not attended college, or consider themselves very or extremely interested in politics.
He gets less than 65 percent support from those who are "moderate", under 30 years old, or not at all interested in politics.
Trump is most liked in Alabama, Wyoming and West Virginia, where his approval ratings are tracking at least 22 points positive. He is least liked in Vermont, California and Massachusetts, where his ratings are tracking at least 30 points negative.