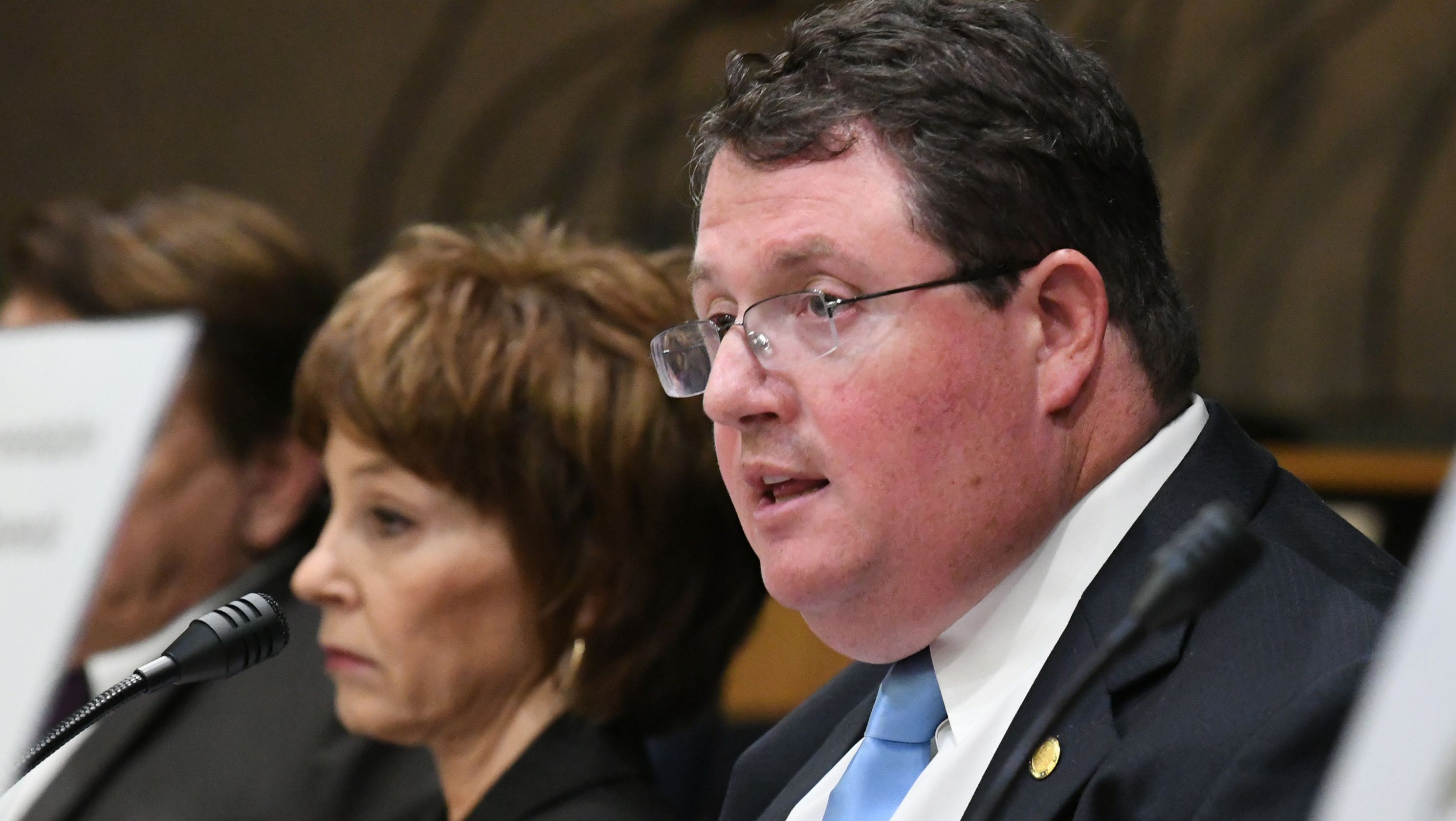 Fine pulled in $55,500 in hard money and $29,000 in committee cash last month.
February brought Brevard County Rep. Randy Fine his best haul of the 2020 election cycle, putting him past the $125,000 mark in total fundraising for his re-election bid in House District 53.
Fine pulled in $55,500 in hard money and another $29,000 via his affiliated political committee, Foundation for our Children's Future. The new bring his running total to $126,500 since he filed for re-election in mid-November.
The campaign cash flowed in 49 checks for $1,000 — the maximum campaign donation for state House races — with another 13 contribs measuring in at $500 apiece.
Noteworthy donors include lobbying firm Akerman LLP, former House Speaker-turned-lobbyist Steve Crisafulli, Florida Power & Light parent company NextEra Energy and First Coast Conservatives, a fundraising vehicle of  Fleming Island Republican Rep. Travis Cummings.
In all, Fine has raised about $85,500 through his campaign account since officially launching his bid for a third term.
Foundation for Our Children's Future, meanwhile, received 10 contributions last month, including a trio of $5,000 checks. Those donors were Florida CUPAC, Melbourne Greyhound Park and Calder Race Course.
Coming in at the $2,500 level were Ocala Breeders Sales Co., the Jacksonville Kennel Club and The Geo Group. Health insurer Florida Blue, RAI Services Company, The Florida Restaurant & Lodging Association and Ygrene Energy Fund rounded out the set.
Fine's prodigious fundraising ability set him up well — in November, he reported about $20,000 rollover funds from his successful 2018 bid and notched another $13,000 in contribs through his PAC. Though he posted $0 reports in December, January brought his campaign account $7,500.
All told, Fine has nearly $150,000 banked between the two accounts, including $82,000 in hard money and nearly $69,000 in soft.
HD 53 covers southern Brevard County and has a hefty Republican lean despite the GOP only holding a 2-point edge over Democrats in voter registrations. In 2018, Fine scored a 10-point win over Democratic challenger Phil Moore.
So far, no candidate stepped forward to challenge Fine in 2020.