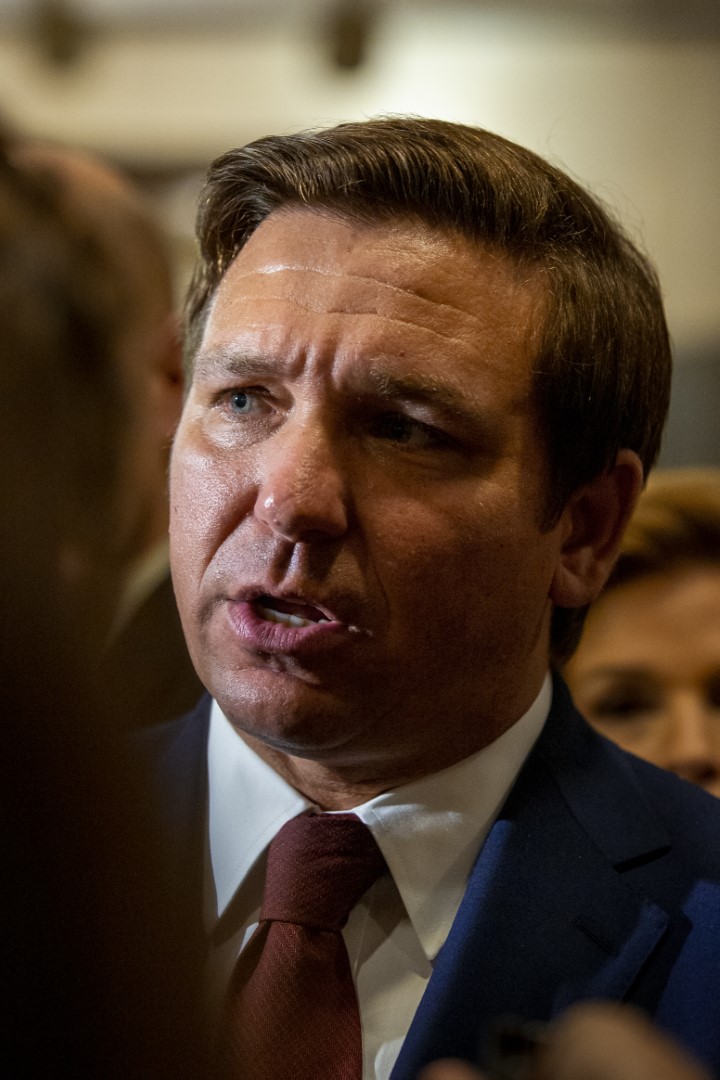 "I would take the authority" to appoint administrative law judges, the Governor said, if granted.
Nothing personal, said Gov. Ron DeSantis on Tuesday, asked about his ouster of the state's chief administrative law judge, adding that he wouldn't mind if he had appointment power over those judges. 
The Governor spoke with reporters after a Cabinet meeting at the Capitol.
Bob Cohen turned in his resignation earlier this week after a meeting with Joe Jacquot, DeSantis' chief legal advisor. He told Cohen the Governor wanted "to re-examine and re-evaluate the leadership" at the the Division of Administrative Hearings (DOAH).
Cohen has been its director and chief judge since 2003, when he was tapped by then-Gov. Jeb Bush. Cohen's departure was first reported by Florida Politics.
Administrative law judges "consider cases that impact the entire state of Florida" and can "hear disputes regarding multi-million dollar contracts issued by state agencies," the Florida Bar Journal has explained. 
"I don't know the guy," DeSantis told reporters, referring to Cohen. "When I came in I just told my whole staff, look on all these different things, you know, can we do it better? Sometimes you just need fresh blood.
"So it wasn't anything specific to him; that was just kind of the standard posture that I've taken. If we can … do something a little bit better, you know, we want to try to do it … Sometimes having to change could be a good deal. It's not really a reflection on that individual."
DaSantis also was asked whether his desire for "fresh blood" signaled an interest in gaining authority to appoint administrative law judges (ALJs). Now, the Governor and Cabinet must agree on hiring DOAH's director; that person then interviews and hires individual ALJs. 
Lawmakers in the previous two Sessions unsuccessfully introduced bills to give the Governor sole appointment authority.
"Well, I would take the authority to do that," he said. "Administrative law … does affect some of these things. You know that we're fighting now on this drilling in the Everglades … Administrative decisions really can have far reaching consequences. So my view would be, (hiring administrative law judges) should be done in the most politically accountable way as you can."
(The Everglades decision he mentioned, however, was by an appellate court, not DOAH. A three-judge panel of the 1st District Court of Appeal overturned the state's Department of Environmental Protection, telling it to issue a permit to a major Broward County landowner that wants to put an exploratory oil well in the Everglades.)
DeSantis and Attorney General Ashley Moody, CFO Jimmy Patronis, and Agriculture Commissioner Nikki Fried, sitting as the state Administration Commission, had agreed to start taking applications for Cohen's replacement earlier at the Cabinet meeting. 
Administrative law judges conduct "evidentiary proceedings, much like non-jury trials, involving disputed issues of fact for state agencies acting in their regulatory capacities," according to the Bar Journal. 
They also handle challenges to agency rules, teacher terminations and bid protests, among other tasks.