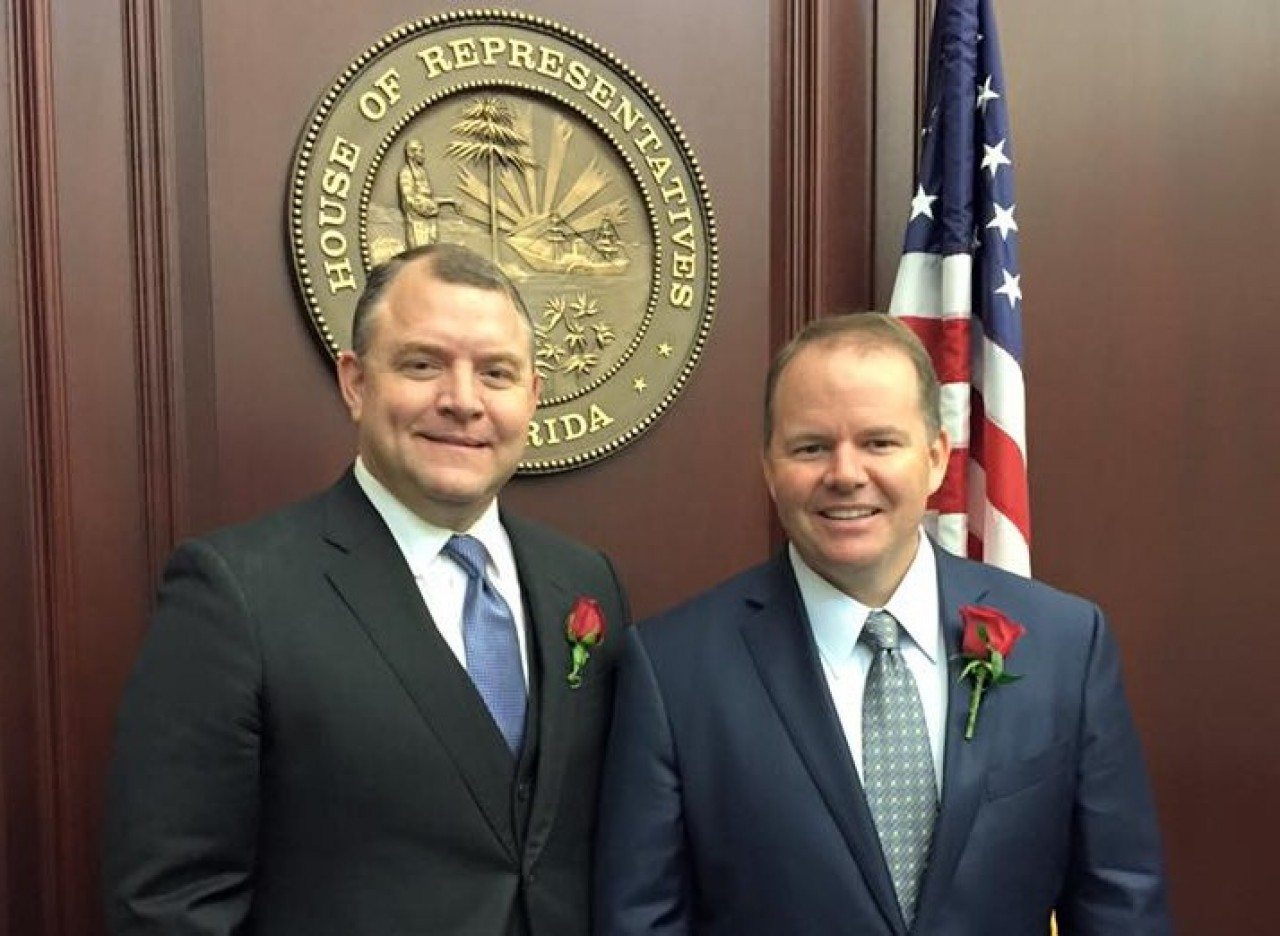 Strong fundraising for both committees.
The big story in Clay County February fundraising: major pre-Session hauls for the political committees of the Senate and House budget chairs.
—
Working for Florida's Families, the political committee of Sen. Rob Bradley,  brought in $426,000 in February.
And First Coast Conservatives, the political committee of Rep. Travis Cummings, raised $274,000 ahead of the Legislative Session.
The two committees had some overlapping donor interests, including cannabis interests, the GEO Group, Florida Blue, and the Realtors PAC
Cummings's committee spent nearly $250,000 in February, with $150,000 of that sum going to Working for Florida's Families, and distributions to the campaigns of Republican incumbents. Many are from Northeast Florida. Others include Reps. Colleen Burton, Chris Latvala, and Jay Trumbull.
Bradley's committee has well over $500,000 on hand; Cummings' committee, well over $800,000 on hand.
—
HD 18 Republican candidate Sam Garrison, the law partner of Bradley, continued strong fundraising in February.
Garrison, looking to succeed termed-out Rep. Travis Cummings after the 2020 election, raised $16,200 in his second month of fundraising.
The latest haul gives Garrison $85,440 raised and almost $80,000 on hand, positioning the Orange Park general counsel well for the road ahead.
The bulk of Garrison's haul came in $500 and $1,000 checks, with political committees associated with Sen. Travis Hutson, Rep. Colleen Burton, Rep. Clay Yarborough, and Rep. Ray Rodrigues donating.
This shows that, in the unlikely event of a credible challenge in the 2020 primary, the power brokers have already lined up with known quantity Garrison.
Perennial Libertarian candidate Ken Willey has opened a campaign account also, which means there could be a November election after all.