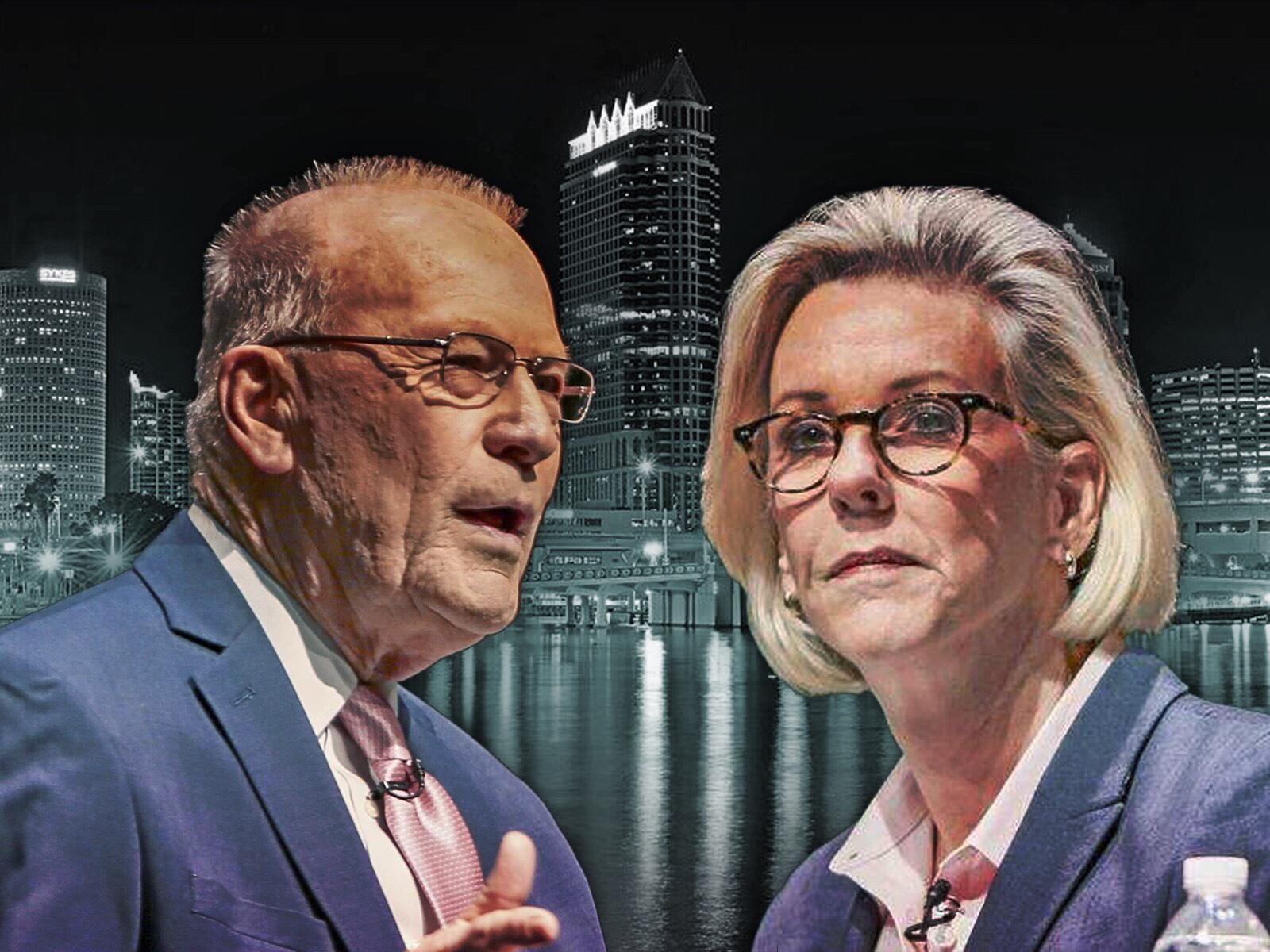 Polling shows Jane Castor with a landslide lead over David Straz.
As expected, the first poll conducted after last week's municipal election shows Jane Castor with a commanding lead over her runoff opponent, David Straz.
A Frederick Polls internal survey shows Castor with a 58 percent to 24 percent landslide lead over Straz with the remaining voters undecided. Respondents answered how they would vote if the election were held today.
While that one figure is bad enough for Straz, further questions paint an even more grim picture for the philanthropist's nearly nonexistent path to victory.
Castor's positive message resonates with voters more than Straz's. After pollers described each candidate's basic positive message, Castor jumped to 63 percent while Straz only gained three points.
That message included Straz's promise to make City Hall more lean by finding inefficiencies in the budget and running government as efficiently as he ran a business. It highlighted Straz's "American Dream" in which he built a banking enterprise from the ground up and grew from a working-class earner to a wealthy philanthropist giving to various local organizations like the University of Tampa and the Straz Center for the Performing Arts.
Castor's positive message included her tenure as Tampa's first female chief of police, lowering crime 70 percent. It also highlighted her priorities including affordable housing, transportation, jobs and public safety and touted her endorsement from the Tampa Bay Times.
Further, the latest poll shows that Straz's negative campaigning strategy won't work. Even given just information about issues Straz criticizes Castor for — her support for red light cameras and the biking policies she supported as police chief that disproportionately affected African-Americans — Castor still held a 57 to 29 percent lead over Straz.
"Jane Castor is poised to win the Tampa mayoral runoff election, according to the latest polling," said Keith Frederick, the pollster at Frederick Polls. "Jane is popular, on the right side of what voters want in their next Mayor and the one candidate in the original field who gained significant momentum and vote support in the last few months. The current trends show no path to victory for David Straz."
The poll also found Straz's own campaign strategy to be ineffective. Straz has been promising to clean out City Hall and vows to change the way the government is run by bringing additional "honesty, integrity and transparency" to the office of mayor.
However, 77 percent of poll respondents think that Tampa is "headed in the right direction" and that 71 percent find incumbent Mayor Bob Buckhorn, who endorsed Castor, favorable.

The poll was conducted between March 6 and March 8, with a 5.3 percent margin of error, polling a sample size of 350 likely April 23 runoff voters, on an even mix of cellphones and landlines.