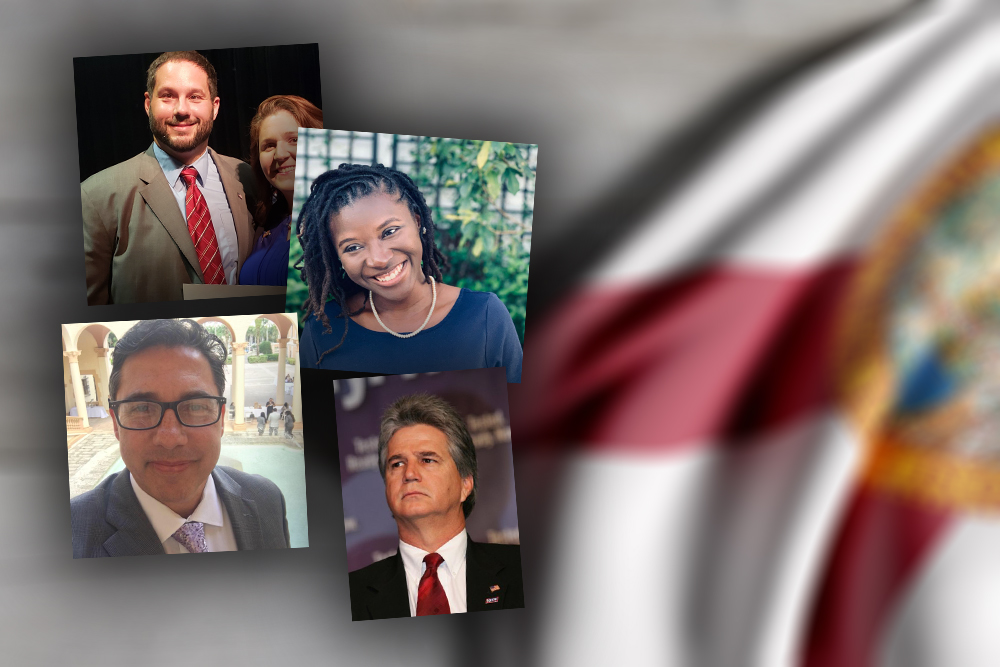 Brook will replace the late Mayor Skip Campbell, who passed away in October.
Former Mayor Scott Brook has won Tuesday's special election in the Coral Springs mayoral race, defeating a trio of other candidates.
Brook will replace the late Mayor Skip Campbell, who passed away in October.
Brook earned 38 percent of the vote, putting him ahead of the pack. Former Broward County Soil and Water Conservation District member Nancy Metayer came in second with 28.28 percent. She led by just two votes over former Mayor Vincent Boccard, who was in third with 28.25 percent. Business and brand consultant Kurt Gardner rounded out the field, earning 6 percent of the vote.
Both Metayer and Gardner were less experienced politically when compared to Boccard and Brook, who both ran the city previously. Metayer did manage to earn support of some local leaders such as state Rep. Shevrin Jones and former congressional candidate Pam Keith.
But Boccard's and Brook's experience brought along some red flags as well.
Boccard faced charges, which were later dismissed, for meeting privately with police union officials. That was an alleged violation of the state's Sunshine Law, though a judge disagreed and dismissed the case.
And Brook was fined and censured in 2011 for voting for a housing project in Tamarac after going on a paid-for cruise with the developers in charge of the project. He did, however, apologize and take responsibility for the episode.
Voters did not hold that against him Tuesday night.
One area where the candidates agreed was on the opening of medical marijuana dispensaries in Coral Springs, an issue that has been met with resistance so far. According to Coral Springs Talk, all four candidates said they'd support opening dispensaries, but Brook and Boccard were more vocal about regulating their location.
The area is home to several families of the 2018 shooting at Stoneman Douglas High School in nearby Parkland.
Coral Springs police have already earned rave reviews regarding their handling of the shooting, in stark contrast to some Broward Sheriff's Office deputies. When it comes to local gun control measures, city leaders are hamstrung due to preemption laws at the state level.