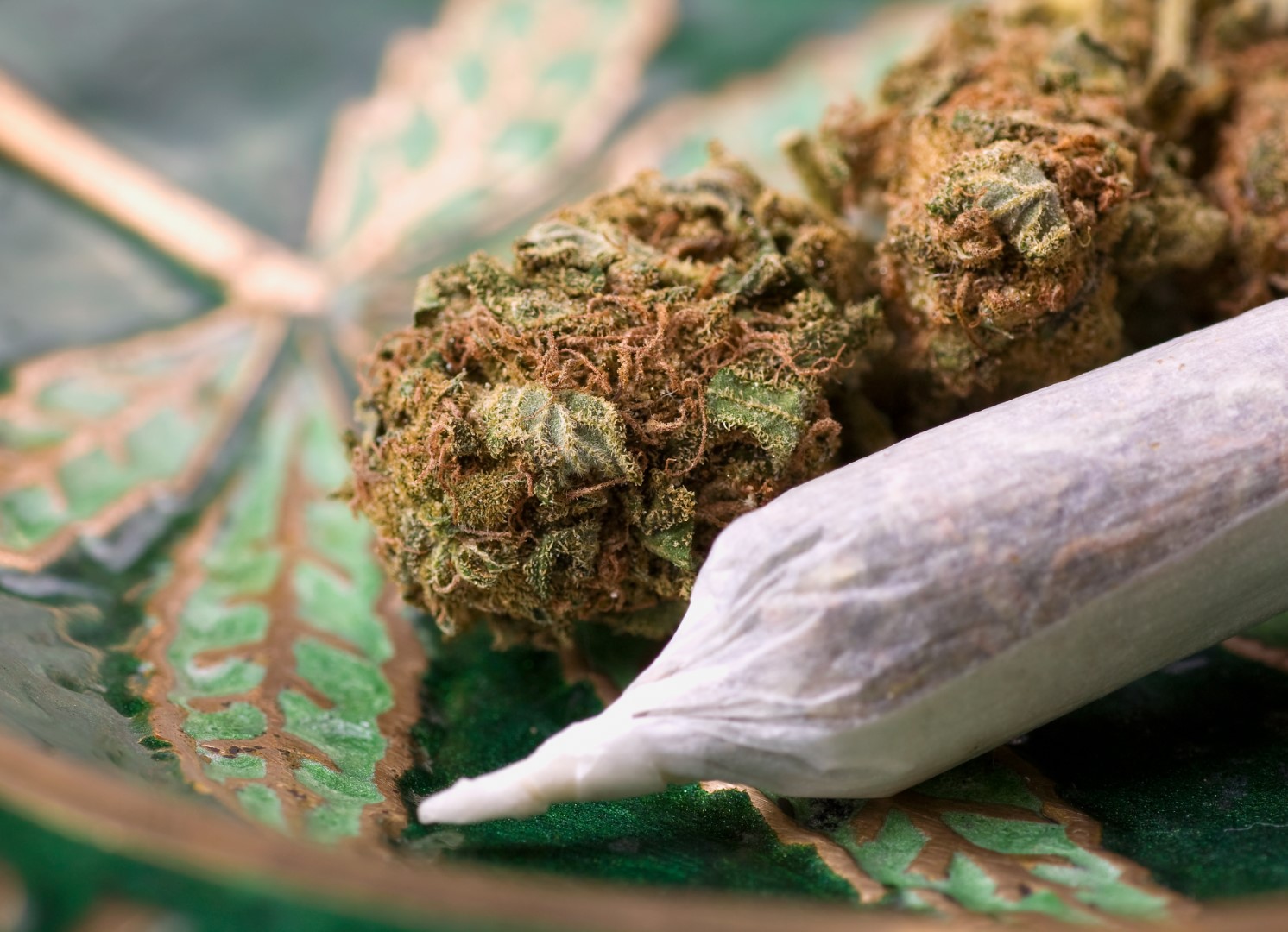 The bill next heads to Gov. Ron DeSantis.
The Legislature on Wednesday gave Gov. Ron DeSantis what he asked for: A repeal of the state's ban on smoking medical marijuana.
The House took up a Senate bill (SB 182) and passed it unchanged and without debate on a 101-11 vote. It should be the first measure DeSantis, a Ponte Vedra Beach Republican, signs into law.
Rep. Ray Rodrigues, who had worked on the compromise language with Sen. Jeff Brandes, told fellow House members he knew he would not "have all your votes today," but said the legislation offered "important … guardrails" to protect patients.
Among other things, the legislation allows "a 35-day supply of marijuana in a form for smoking" but not to "exceed 2.5 ounces unless an exception to this amount is approved" by the Department of Health.
That marijuana still has to be bought from licensed providers and can't be smoked in public. Moreover, patients under 18 must be terminally ill and a second doctor must confirm the first physician's recommendation of smokable cannabis.
Democratic Agriculture Commissioner Nikki Fried, elected in part because of her support of hemp and medical cannabis, tweeted after the vote that it "brings four words to the lips of people across our state: It's about damn time.
"It's long past due that Florida honored the will of the people (and) allowed doctors to determine their patient's course of treatment," she wrote.
To that, Orlando attorney and medical marijuana advocate John Morgan tweeted in response: "Amen and amen!"
Morgan organized the lawsuit against the smoking ban. He also bankrolled and supported the 2016 state constitutional amendment legalizing medical marijuana. It was approved by 71 percent of Florida voters.
Morgan won a ruling from Tallahassee-based Circuit Judge Karen Gievers that said the amendment allows smokable marijuana, despite a ban on it that lawmakers later put in state law.
After taking office this year, DeSantis told lawmakers that if a repeal bill didn't make it to his desk by mid-March, he would drop the state's appeal of Gievers' ruling.
The Governor also tweeted: "I thank the Florida Legislature for taking action on medical marijuana and upholding the will of the voters." Under the state constitution, he has until next Wednesday to sign it, or it automatically becomes law without his approval.
The Governor's Office did not immediately announce any bill-signing plans. He had appeared at a press conference in Winter Park last month with Morgan and Panhandle GOP U.S. Rep Matt Gaetz, another medical marijuana supporter, to call on lawmakers to act.
Rodrigues, an Estero Republican, offered words of warning to doctors who order marijuana for their patients, saying he hoped there would be no abuses.
"We will be watching and hoping the best occurs," he said on the floor, placing trust in the medical community to police itself.
Republican House Speaker José Oliva told reporters after Wednesday's floor session that "to treat marijuana as a medicine, we did the best we could do and still remain responsible."
Last updated on March 13, 2019