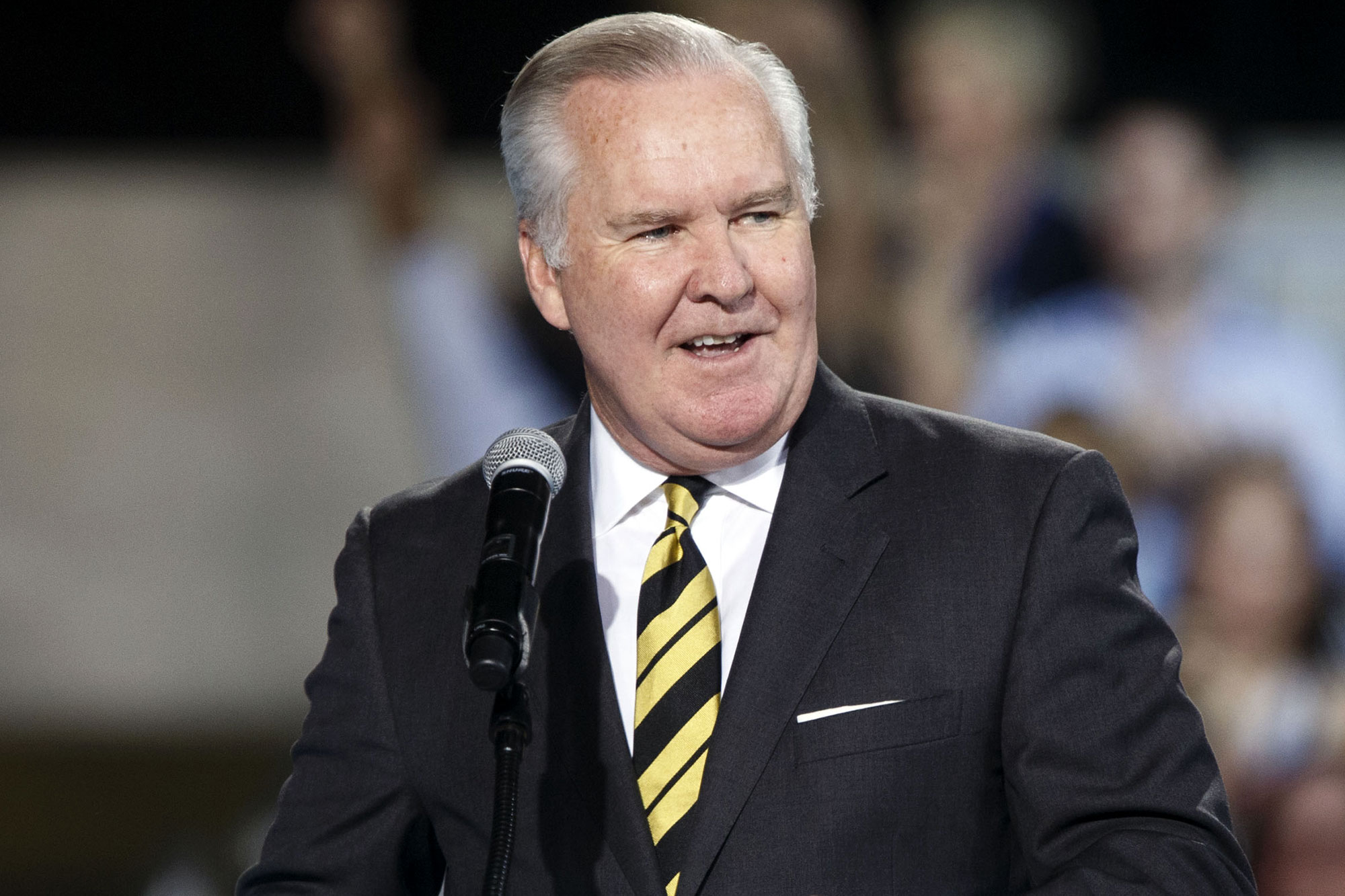 Only 17 percent indicated an unfavorable opinion.
Bob Buckhorn is going out with a bang.
With less than two months remaining in office, Buckhorn's latest approval ratings are through the roof.
A Frederick Polls survey of Tampa voters this week found 71 percent of respondents had a favorable opinion of the incumbent mayor. Of those, 51 percent indicated a "very favorable" opinion of Buckhorn.
Only 17 percent indicated an unfavorable opinion.
Buckhorn's administration has been marked by his unwavering enthusiasm for his city, undeniable charisma (what he likes to call his "Tampa swagger") and some pretty sizable wins for the city. He brought the city through the Great Recession while also managing economic development and growth throughout the city, with a particular emphasis on downtown and along the city's iconic but previously underutilized riverfront.
Two of his biggest wins include the popular Riverwalk that takes pedestrians and cyclists along a scenic path through downtown and north to new popular hot spots like Ulele, Water Works Park and Armature Works.
Buckhorn also completed a massive $35 million renovation to Julian B. Lane Riverfront Park as part of his effort to revitalize West Tampa.
Though some of his work has been criticized, including from detractors who argue he's spent too much time and money on downtown at the detriment of the rest of the city — a popular beef of one of his hopeful successors, David Straz — the poll results show that all-in-all, residents are happy with what he's accomplished.
Buckhorn's highest favorability ratings came from Democrats of whom 78 percent said they had a favorable opinion. Even among Buckhorn's opposing party, Republicans still favored him by a 64 percent margin.
Buckhorn's popularity is highest among middle-aged residents with those between the ages of 40 and 54 indicating 81 percent support.
Young people aren't quite as keen, but even among those aged 18 to 39, Buckhorn's favorability rating is still high at 64 percent.
The incumbent mayor is also popular among black voters who indicated 74 percent for the mayor.
Frederick Polls conducted the survey for the mayoral runoff between Jane Castor and Straz. It asked voters who they voted for in last week's municipal election. Of those who voted for Castor, who Buckhorn has endorsed, 89 percent found Buckhorn favorable.
Interestingly, the only demographic to not think highly of Buckhorn were voters who cast a ballot for Dick Greco Jr. in the municipal race. Of those, only 42 percent had a favorable opinion of the incumbent. That's perhaps unsurprising considering Buckhorn defeated Greco's dad, Dick Greco Sr., for the mayor's office in 2011.
Perceptions of Tampa's trajectory also bode well for Buckhorn. Among those polled, 77 percent believe the city is heading in the right direction.