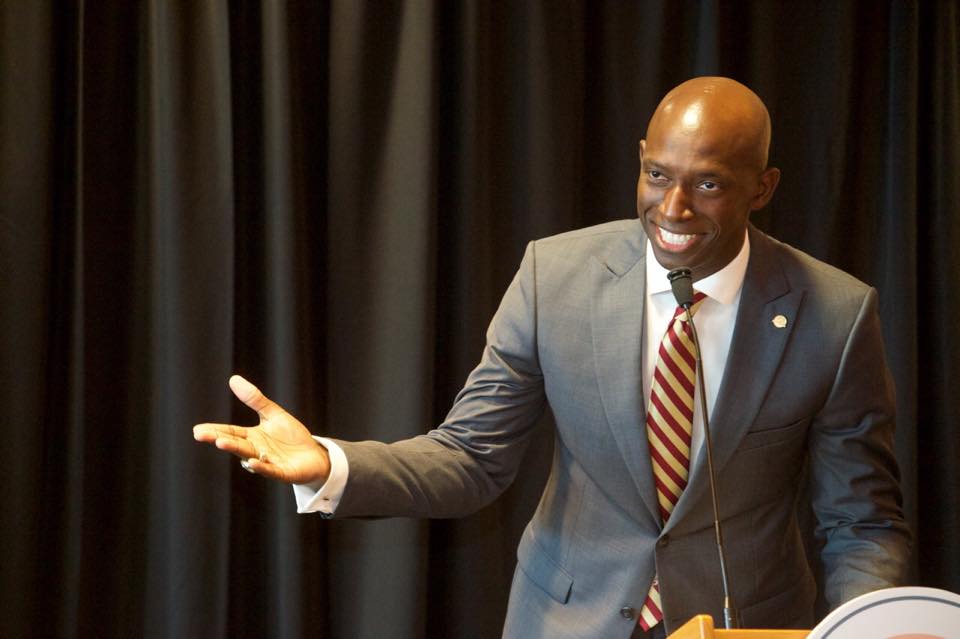 The move comes just one day after winning re-election as Mayor.
Just one day after celebrating their re-election, most Mayors would power through the hangover, get back to work and start plotting out their new term.
Instead, Miramar Mayor Wayne Messam has announced he's exploring a run for President.
"Washington is not working for the American people, and these big issues need fresh eyes and bold ideas from someone closer to the people, so our voice can be heard," Messam said in a statement announcing the move.
"Together, we can fundamentally change our country for the better and tackle these challenges with actions that match the scale and urgency of this moment. I do not believe that the best ideas come from Washington."
Messam announced Wednesday he's setting up a presidential exploratory committee for a possible run in 2020. While the move doesn't confirm Messam is jumping into the crowded Democratic field, it's the latest in a series of steps Messam has taken hinting at a possible run.
In early February he was quoted by the Miami Herald as saying "all options will remain on the table" with regards to his potential candidacy. Later that month, he sent a letter to the Florida Division of Elections asking whether he would need to resign his position as Mayor should he decide to pursue the White House.
Now that Messam has locked down his next term as Miramar Mayor, he continues to inch closer to pursuing a major promotion.
Should he commit, the former Florida State University football national champion could be joined by another young, black, charismatic Democratic Mayor in Andrew Gillum. Gillum also has an announcement planned on March 20 in Miami.
Messam has earned praise during his tenure as Miramar Mayor, earning a strong endorsement from the Sun Sentinel for his re-election. As a business owner himself, Messam has attracted several major businesses to the Southwestern Broward County area, including Comcast, Royal Caribbean Cruises and Spirit Airlines.
"Far too many of our friends and neighbors feel left behind and deserve someone in their corner who will fight for them," Messam said.
"This moment requires leadership that will set us on a path to put the American Dream within reach for every single person in this country."