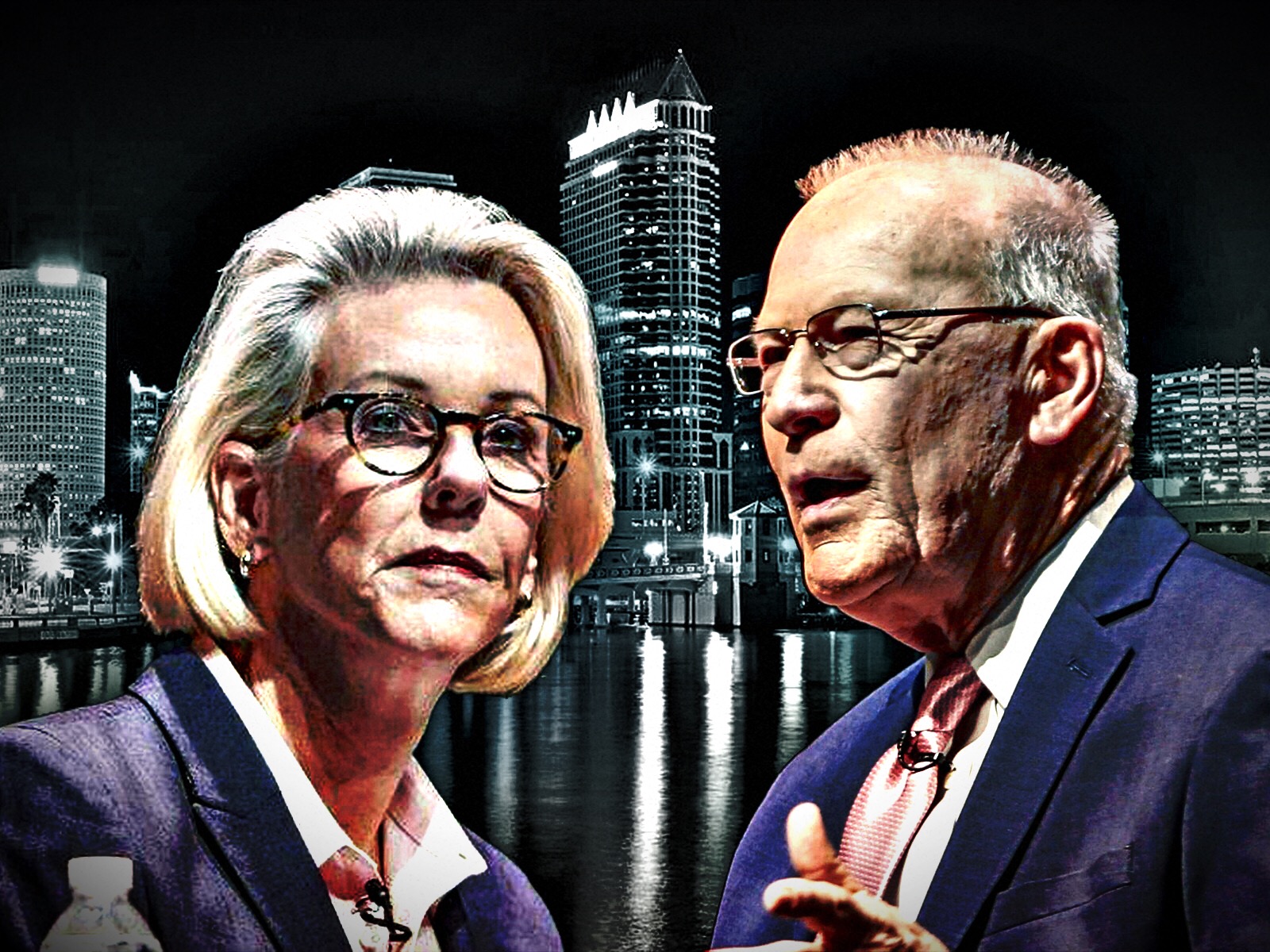 David Straz does still want to be Mayor, right? His campaign so far makes you wonder.
David Straz is running one weird campaign to be Tampa's next Mayor. It's one of the most bizarre approaches to winning this office that the people of this city have ever seen.
As Janelle Irwin of Florida Politics reported, Straz hasn't committed to attending a Friday forum with opponent Jane Castor at Tampa's Tiger Bay luncheon.
Castor said she will be there whether Straz shows up or not.
She did that Monday when Straz cited an "unavoidable conflict" in missing a Greater Tampa Chamber of Commerce event. He never said what the conflict was.
At this point we have to stop and ask a simple question: He still wants to be Mayor, right?
I mean, we must assume he would like to win the April 23 runoff with Castor. Straz squeaked into the runoff by finishing second in the March 5 general election, but Castor swamped him by 48-15 percent.
That was after Straz spent about $3 million in his largely self-funded campaign, far more than Castor.
Straz has all but promised he will run an attack-style campaign, presumably with a blitz of television ads. He has the money, and if he wants to waste it trying to tarnish a highly popular former Police Chief, that's his decision.
But, he ought to know that at this rate, he'll be left only with some commercial outtakes and leftover yard signs when the race is over. He appears to have wildly misjudged what the office of Mayor is about and what it takes to win.
Castor is following the same path that Republican Gov. Ron DeSantis has used to earn a similarly high approval rating, even among Democrats.

DeSantis appears intent on closing the chasm that has divided red and blue in our purple state. Floridians gave DeSantis a 59 percent approval rating, according to the latest Quinnipiac poll.
Only 17 percent disapproved.
Democrats even gave him a 42-28 percent thumbs-up rating.
That is astounding in these fractured times.
DeSantis is enjoying the kind of acclaim you would more expect of a Governor in a small state. You know, somewhere they can easily get to all corners.
Or, bringing it closer to home, the way the Mayor in a city like Tampa would go about governing the city.
It's not scorched-earth politics, and it's refreshing.
It's a style we don't often see in politics these days, and it's working.
That's another reason missing a second forum would be an inconceivable blunder by Straz. It's just handing the microphone and stage to Castor so she can spread her positive message unity and knowledge of Tampa's distinctive neighborhood needs.
Of course, maybe that's the strategy.
Straz's performance at some of the forums before the general election left him playing defense and struggling to back up his claim of "graft and corruption" in the city. Maybe he believes going full-tilt Rambo on TV is all he needs to do.
Yes, he remains one of only two people with a chance to be Tampa's next Mayor. Only one will win though, and at this rate it won't be Straz.