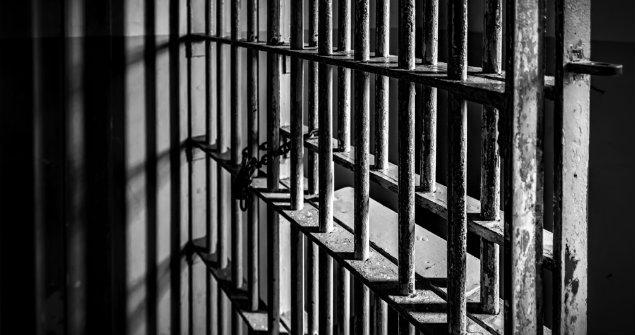 'We should do everything we can to protect the dignity of women.'
A bill that would require prisons and jails to provide all necessary feminine hygiene products and give women inmates some privacy protections from male corrections officers won approval Tuesday from the House Criminal Justice Subcommittee.
House Bill 49, sponsored by Democratic state Reps. Shevrin Jones of West Park and Amy Mercado of Orlando, the "Dignity for Incarcerated Women Act", requires that the Florida Department of Corrections and Department of Juvenile Justice and county jails make feminine hygiene products and other products available as needed at no costs, ending a situation where only limited supplies area available and women sometimes are forced to go without.
"Just imagine you are a person who has their period inside a correction facility. You are given limited supply of menstrual products per month often of low quality," Jones said. "You are forced to make your own menstrual products from clothing or paper.
"We should do everything we can to protect the dignity of women," Jones added.
The bill also forbids male correctional employees from conducting pat-down searches on a woman unless she is at immediate risk of harming herself or others, entering a housing unit without announcing his presence, or entering an area where women may be in a state of undress, unless it is an emergency.
This is the first of three committee stops for the bill. The Senate counterpart is Senate Bill 332 from state Rep. Jason Pizzo of Miami.
"As a woman I was astonished that these products and understanding were not offered to our females who are incarcerated," said Republican state Rep. Heather Fitzenhagen of Fort Myers.
The bill was one of several approved Tuesday by the subcommittee. Among the others:
– House Bill 611, from Mercado and Republican State Rep. Scott Plakon of Longwood, making street racing a misdemeanor offense and allowing law enforcement to build cases through witnesses and video, without actually witnessing a street race.
– House Bill 487, sponsored by Republican state Rep. David Smith of Winter Springs, allowing tactical medical professionals to carrying self-defense firearms if they are participating in law enforcement tactical operations.
– House Bill 515, from Democratic state Rep. Mat Whillhite of Wellington, allowing people to take licensure courses online to become unarmed security guards.
– House Bill 876, from Republican state Rep. Tyler Sirois of Merritt Island creating a statewide task force on opioid abuse.