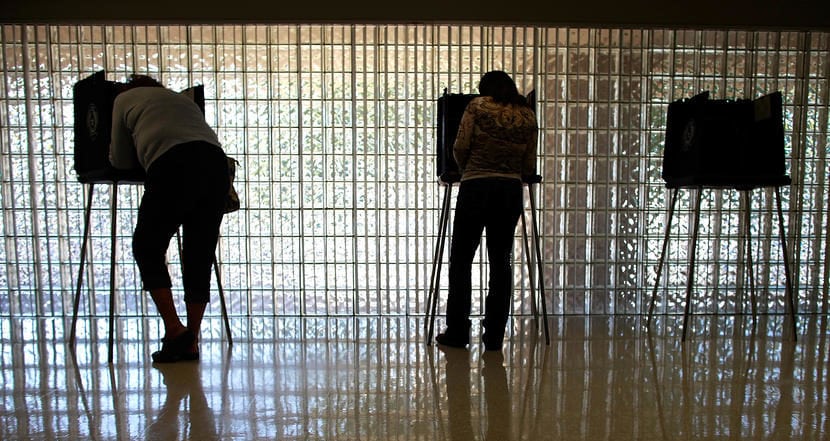 The bill defines who can decide if fines, fees, and restitution have been paid.
A bill to define when felons have completed their sentences and are able to vote again was OK'd Tuesday in the Florida House Criminal Justice Subcommittee.
The vote, however, came against a backdrop of strong criticism that it goes too far in detailing when sentences are complete.
Chairman Jamie Grant, a Tampa Republican, argued passionately – and indignantly – that criticism wrongly characterized the measure (PCB CRJ 19-03) as a Republican attempt to clamp down on the voting rights of felons.
He lashed out at testimony by proponents of what's known as Amendment 4, the state constitutional change approved by nearly 65 percent of statewide voters in November.
Grant said critics misstated the bill's intentions, which he said were only to assure that constitutional requirements are met.
His arguments came after a series of speakers representing the Florida Rights Restoration Coalition and others charged that the bill places decisions in the hands of non-judicial officials to determine whether felons meet all the financial obligations of sentences — including fines, fees, and restitution, and any interest charged.
Neil Volz, political diretor for Florida Rights Restoration Coalition, said there already is a process in place being used by county supervisors of elections and the Florida Division of Elections to determine completions of sentences, and that has led to many returning citizens to register to vote, including many voting Tuesday in Jacksonville's municipal elections. He chharged that the bill would change that process, and likely restrict the abilities of thousands of people to vote.
"There is a current process. whatever anybody thinks of that process, it exists. and that process does not include the same things as relates to completion of sentence that are being debated now," Volz said.
In the end, the debate came down to concerns raised by Democratic state Rep. James Bush III of Miami and Grant over whether the amendment should be "self-enacting," putting the burden on the state to prove if felons are not qualified to vote.
Grant and others believe it's unclear who is qualified to vote, and lawmakers are obliged to clear things up so that courts and agencies don't have to make judgment calls.
Bush made a long, impassioned argument that civil rights, particularly voting rights, had long been offended by attempts to limit voters, particularly African-American voters, from voting.
Anything in the bill that further restricts those rights contributes to that history, he added.
Requiring non-judicial officers to determine if financial obligations have been met, including some that could be imposed by prisons after sentencing, places financial burdens akin to the poll taxes used in the segregation era, Bush said.
"We have a dark history but we can clean that up," he told fellow House members. "Let's do the right thing by the voters. The voters have already spoken."
Grant disagreed that fines, fees and restitution could be compared with poll taxes, however.
He insisted that language in the bill that would give discretion to the Department of Corrections and others to determine if financial obligations have been met should make it easier – not harder – for felons to fulfill all their sentencing requirements.
"I believe in redemption. I believe in second chances. I believe in restoration," Grant said.
Afterward, the League of Women Voters of Florida and the ACLU of Florida released statements that the bill "undermines" Amendment 4, urging the Legislature to reject it.
The bill "is an affront to Florida voters who approved Amendment 4," Kirk Bailey, political director of the ACLU of Florida, said in a written statement. "If this bill passes, it will undoubtedly continue to disenfranchise those who have already served their time and paid their debt to society.
"This is exactly what we were worried about from the beginning – legislative attempts to undermine the will of the people who voted for second chances and to rid Florida of the last vestiges of its Jim Crow era past.
"This bill will broaden the narrow exclusions for murder and sexual felony offenses in the amendment, and broaden what was contemplated by completion of one's sentence to include all sorts of court fees and supervision costs unrelated to one's sentence. This will inevitably prevent individuals from voting based on the size of one's bank account."
And League of Women Voters of Florida President Patricia Brigham rejected what she characterized as Grant's "trust us" approach.
"The reality is that the Florida Legislature has earned a reputation of spending millions of taxpayer dollars in defense of indefensible noncompliance with the intent of voter initiatives through the years," she stated.
Last updated on March 19, 2019