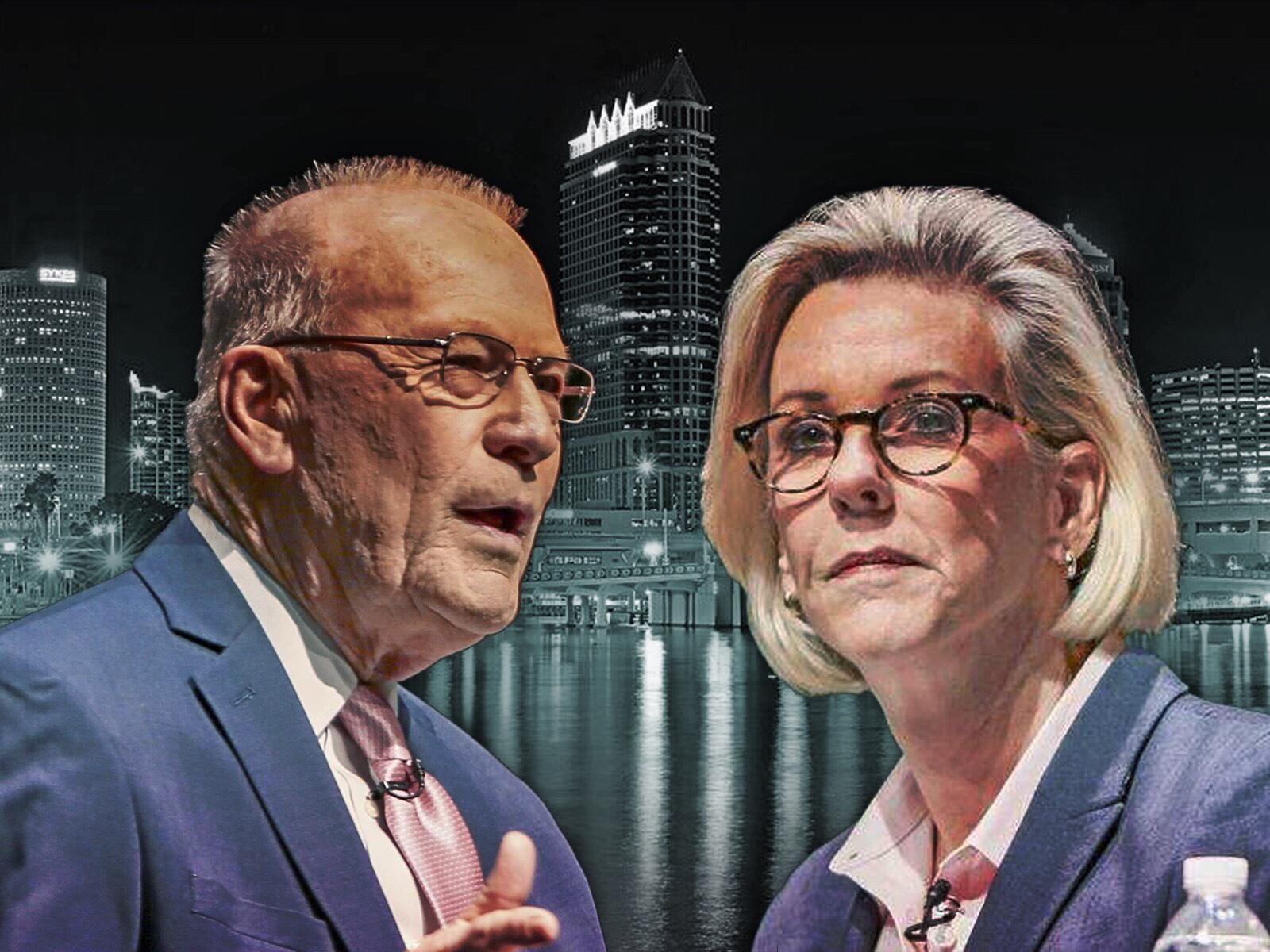 "Does Tampa need a police chief as mayor?"
Mailers claiming Jane Castor is unqualified to be Tampa's next mayor are hitting voters' mailboxes this week.
In his latest mail piece, David Straz makes the argument that Castor's law enforcement resume isn't enough for City Hall.
"Does Tampa need a police chief as mayor," the mailer asks and then answers, "no we don't."
"Being Mayor of Tampa is about solving transportation problems, fixing flooding, creating jobs and improving quality of life. That's not what a police chief does."
The bottom of the mailer claims Castor "only knows police work and how to spend taxpayers' money" and counters that Straz's business experience running banks gives him a better ability to "create jobs, balance budgets and manage wisely."
As Chief of Police, Castor oversaw the agency's nearly $200 million budget and managed more than 1,300 employees. The Tampa Police Department is the largest city department.
The opposite side of the mailer offers a long resume for Straz including chairing boards for Tampa General Hospital and the University of Tampa and his success in the banking industry.
The list also includes his philanthropic support for the Straz Center and Lowry Park Zoo, highlighting Straz's personal wealth. The retired banking magnate has pumped more than $3 million of his own money into his mostly self-funded campaign.
During a news conference following the March 5 election in which he finished a distant second to Castor, Straz dismissed claims that he was using his wealth to buy his way into office saying "the people that don't like spending that much money are the people that don't have it." He then went on to imply that his wealth is an advantage for the citizens of Tampa.
"They need somebody with substantial dollars into the campaign," Straz said during the March 6 news conference at Julian B. Lane Riverfront Park.
The mailer goes on to list Castor's experience with just two bullet points — her service as a government employee and as police chief.
"When it comes to experience, there's no comparison," the mailer reads.
Straz has been hitting Castor hard on her track record as Tampa's first female police chief. He's blasted Castor in campaign ads and mailers and public comments over her support for a police policy under her watch that disproportionately affected African-Americans ticketed for minor biking infractions — a policy Castor has since said was well-intended, but had unfortunate consequences.
On Tuesday, Straz hosted a news conference with a mother who accuses Castor of a police cover-up involving her son's death at the hands of Tampa officers who shot him during a drug raid in which only $2 worth of marijuana was found.
Straz campaign staffers were on hand to shoot video of the meeting, suggesting the content might be future fodder for political advertisements critical of her handling of the situation as then-chief.