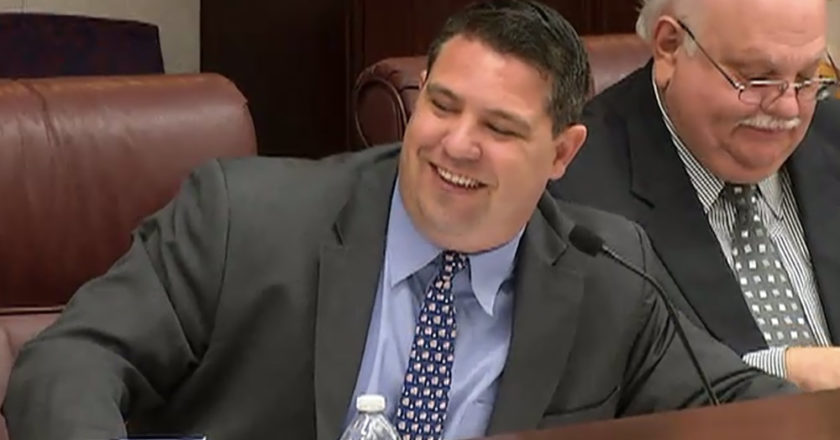 The two chambers aren't aligned on key budget items.
The House and Senate are moving forward with different plans to fund the state's tourism-marketing agency and affordable housing trusts, setting the stage for budget negotiations.
State Sen. Travis Hutson, who chairs the Transportation, Tourism, and Economic Development Appropriations Committee, published a budget Wednesday that funds VISIT FLORIDA at $50 million.
On Tuesday, Hutson's House counterpart Jay Trumbull had recommended closing the agency with a $19 million appropriation lasting it until Oct. 1, a shutter date in current statutes.
"When I ran for office I said I'd run government like a business," Hutson, a St. Augustine Republican, told reporters after reading highlights from the budget. "In my business back home, we advertise, we market."
"To come up here and say you're not going to market and advertise for your business to get your tourism in here is a bad idea."
Trumbull, a Panama City Republican, also wants to ax Enterprise Florida, a public-private agency focused on job creation. Hutson has recommended $18 million for the agency.
Both chamber subcommittees have zeroed out the Job Growth Grant Fund.
Compared to Gov. Ron DeSantis' proposed budget, the House and Senate are coming up short for tourism marketing and the Job Growth Grant Fund, which doles out money for projects that have an eye toward economic development.
DeSantis recommended $76 million for VISIT FLORIDA. He also proposed funding the Job Growth Grant Fund at $85 million.
The Senate and DeSantis, however, are on the same page when it comes to affordable housing. Both want to fully fund the state's affordable housing pool, known as the Sadowski Trust.
But the House plan proposed by Trumbull sweeps funds from the trust.
In total, the Senate and House are more than $200 million apart on funding for affordable housing.
Trumbull's budget provides about $49.5 million for the State Housing Initiatives Partnership Program (SHIP) — one of the Sadowski-backed programs. It also appropriates more than $74 million for the Rental Recovery Loan Program (RRLP), a hurricane-related affordable housing initiative.
Hutson's budget, in contrast, does not sweep anything from the Sadowski Trust. It funds SHIP at more than $170 million and provides nearly $54 million for other affordable housing programs.
A $100 million appropriation for two special hurricane-related housing programs also is included in Hutson's budget, including $10 million for the RRLP.
Last updated on March 20, 2019