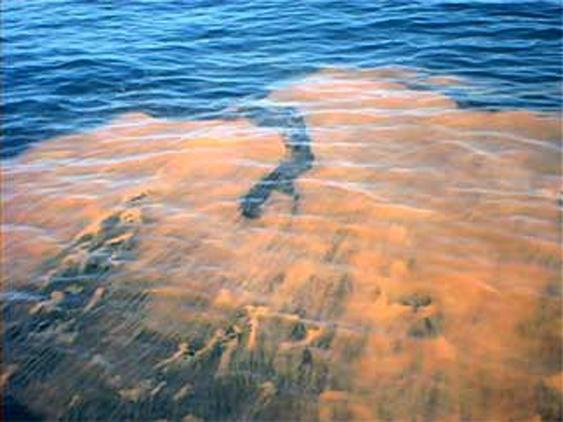 "Man-made pollution is a significant part of the cause."
Plans to fund red tide research sailed through the Senate Environment and Natural Resources Committee on Wednesday.
But now the $18 million plan heads into the appropriations storm.
Sen. Joe Gruters, whose Sarasota-area district felt economic devastation from red tide blooms last year, said Florida needs a long-term solution.
"When red tide comes and hits us, there is a rush to fund research," the Republican said. "But when red tide is gone, those research dollars disappear."
His legislation (SB 1552) would establish the Florida Red Tide Mitigation and Technology Development Initiative. That includes funding a red tide institute at Mote Marine Laboratory in Sarasota. His bill would provide $3 million a year for the next six years to such an endeavor.
"That's what they need to be able to solve the problem," Gruters said.
With no significant debate, the bill won unanimous approval in its first committee hearing. But it now heads to the Appropriations Subcommittee on Agriculture, Environment and General Government.
If it passes muster there, it moved to the full Appropriations Committee.
Companion legislation filed by state Reps. Michael Grant and Tommy Gregory (HB 1135) has been referred to the House Agriculture and Natural Resources Subcommittee.
Mote officials say the effort will be critical in developing solutions to red tide outbreaks in the future.

David Shepp, speaking for Mote, told lawmakers that scientists at the Sarasota lab remain focused on the toxic algae.
The laboratory raised private dollars in developing ozone treatments to kill toxins. With emergency funding from the state last year, Mote developed clay flocculation techniques to remove red tide cells.
After a historic red tide season in 2018 that came to dominate state politics, leaders regionally have prioritized forecasting and mitigation.
In advance of the Legislative Session, the Bay Area Delegation, led by Senate President Bill Galvano, endorsed funding the red tide institute during a meeting at Mote.
Nobody spoke against the funding in the Senate hearing Wednesday. But David Cohen of the Sierra Club did suggest lawmakers seek out other measures regarding harmful algal blooms.
"We believe the focus should not be in general on mitigation and being reactive, but on prevention," Cohen said. "Man-made pollution is a significant part of the cause."
Gruters believes he surprised environmentalists, though, by stressing in committee that while red tide occurs naturally, man-made pollutants worsen the problem.
Looking toward the appropriations process, he hopes to unite all behind a regional spend with statewide implications.
The funding, Gruters notes, already appears in Gov. Ron DeSantis' budget. The initiative would draw from funding promised by the new Governor his second day in office with an executive order focused on water quality.
"The Governor is leading the environmental charge here," Gruters said.
And because Galvano hails from a district neighboring Gruters', both senators know the impact of algae on the region last year. Thanks to that, Gruters expects the bill to survive Senate scrutiny.