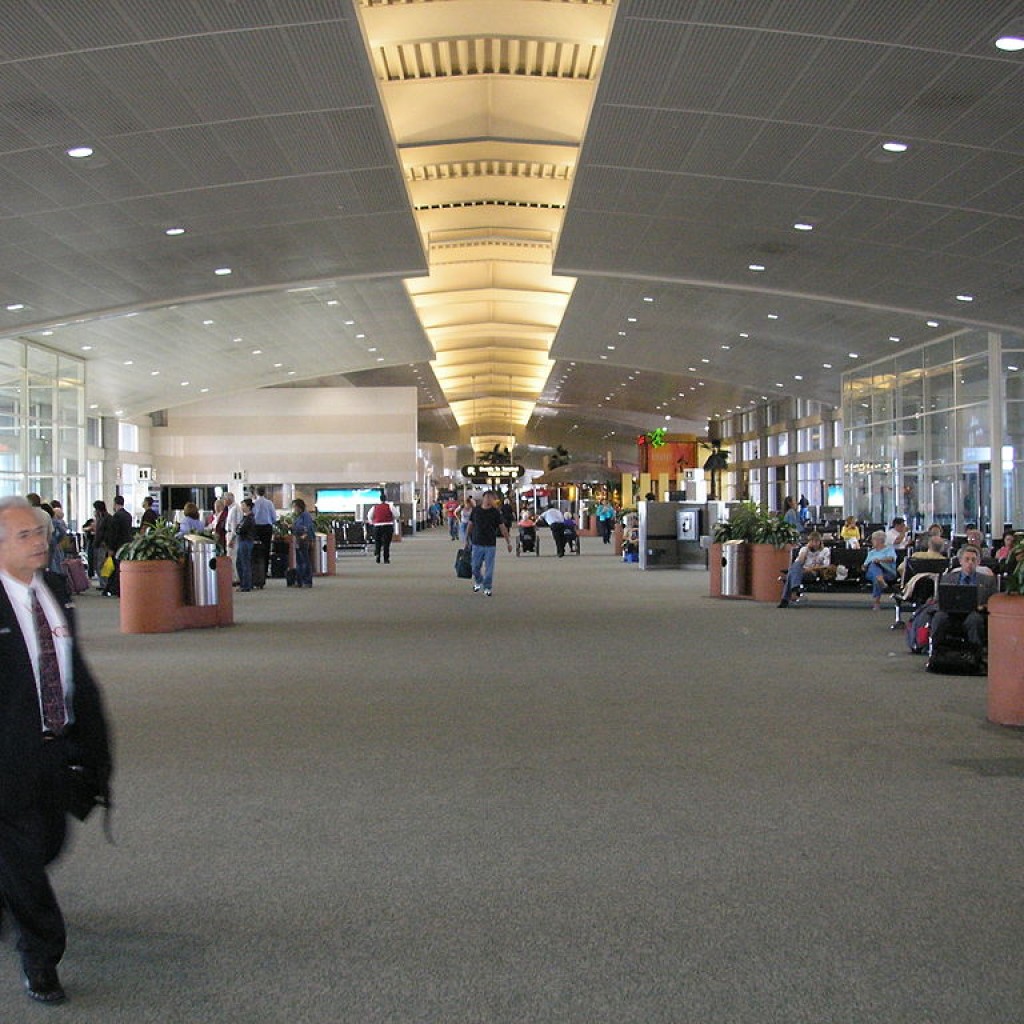 The issue also is arising in the Florida Legislature.
Tampa International Airport has sued Turo Inc. in a legal battle opening the debate over whether the peer-to-peer car sharing operation should be paying the same fees and follow the same rules and regulations as traditional car rental companies.
The suit, brought by the Hillsborough County Aviation Authority, was filed in Florida's 13th Judicial Circuit Court in Hillsborough County last week. It is the first such battle in Florida over an emerging new business model challenging traditional car rentals, in similar ways to how Airbnb and VRBO challenge traditional hotel businesses, and Uber and Lyft challenge traditional taxicab companies. The companies offer online marketing services for individuals to do business with customers.
The crux of the issue at the Tampa airport, likely being watched by other airports, is whether Turo's internet clients, by coming onto airport property to meet customers, are each operating as small, de facto car rental companies like Enterprise, Hertz, and Avis, and should be regulated and charged accordingly, even if they have no counters, lots, or other infrastructure at the airport.
The issue also is arising in the Florida Legislature, where the Senate Infrastructure and Security Committee is set to consider Senate Bill 1148 Wednesday. That measure would define car rental transactions marketed by Turo, ZipCar, Car2Go and similar companies as private motor vehicle rental programs under Florida law, potentially subject to rental car surcharges.
Turo, a San Francisco-based company, has not yet filed a response to the lawsuit. Company officials vehemently deny it operates like car rental companies and say it should not be expected to pay the same kinds of fees and property rental charges to the airport. The company argues it simply owns an internet site that allows people who do own cars to offer them for rent to people who would like to use them for a few hours or a few days. Typically, the cars are delivered at airports.
"We are obviously not a rental car company. We are peer-to-peer car sharing company. We don't own any cars. We don't have any employees in the state of Florida. We don't have any infrastructure, assets, vehicles, anything in the state of Florida at all," said Turo Chief Legal Officer Michelle Fang. "We're a platform that enables local Floridians to share their extra vehicle they have with their neighbors or to tourists in Florida."
Tampa International Airport Vice President of Communications Janet Sherberger mostly declined comment, because of the pending litigation. However, in an email response, she pointed out that "Turo has been conducting business in our parking garages and on our curbsides without consent of the airport. Like any other company that benefits from Tampa International Airport facilities, Turo needs to follow the regulations that support the maintenance and safe, efficient operation of the airport."
Peer-to-peer car companies like Turo and Getaround provide online marketing, communication, and a payment platform to assist anyone with a car to pick someone up at the airport, drive off the airport property, get out of the car, hand over the keys, and then get paid until the car is returned. The companies provide insurance and other support, including roadside assistance.
The aviation authority's lawsuit also goes after the individual car owners, citing them as unidentified Jane Does and John Does.
The suit contends that "Turo is currently and has at all material times engaged in business in Hillsborough County, Florida, in concert with, as an agent, and affiliate of multiple unknown Jane and John Doe Co-defendants herein, to arrange for and collect the car rental fees for car rental deliveries and pickups of its Jane and John Doe Co-Defendant agents' rental cars at the Tampa International Airport."
The suit goes on to allege that in almost all ways, Turo acts like a car rental company operating out of the airport, offering most of the same services and restrictions to customers as are offered by traditional car rental companies. Yet Turo does so, the suit charges, while also boasting in its website and advertising that it's better than traditional car rental companies, in part because there are no counters or other stops to slow down the transactions.
"Neither Turo nor any Co-Defendants have obtained a contract or permit as required by the Aviation Authority to conduct commercial rental car or other commercial ground transportation activities on Airport property," the suit complains.
However, Turo officials maintain they have offered such to the airport, but cannot get an arrangement. Turo officials want to be treated like taxicab services or other vehicle companies that drive onto and off the airport to meet customers, but which don't require all the usual rental car company facilities.
"Our customers use the airport in a very minimal way," Fang said.
"We have told Tampa that we are more than happy to acquire a permit on behalf of our users. We are more than happy to have our users remit appropriate fees to the  airport under a peer-to-peer car sharing permit," she added.