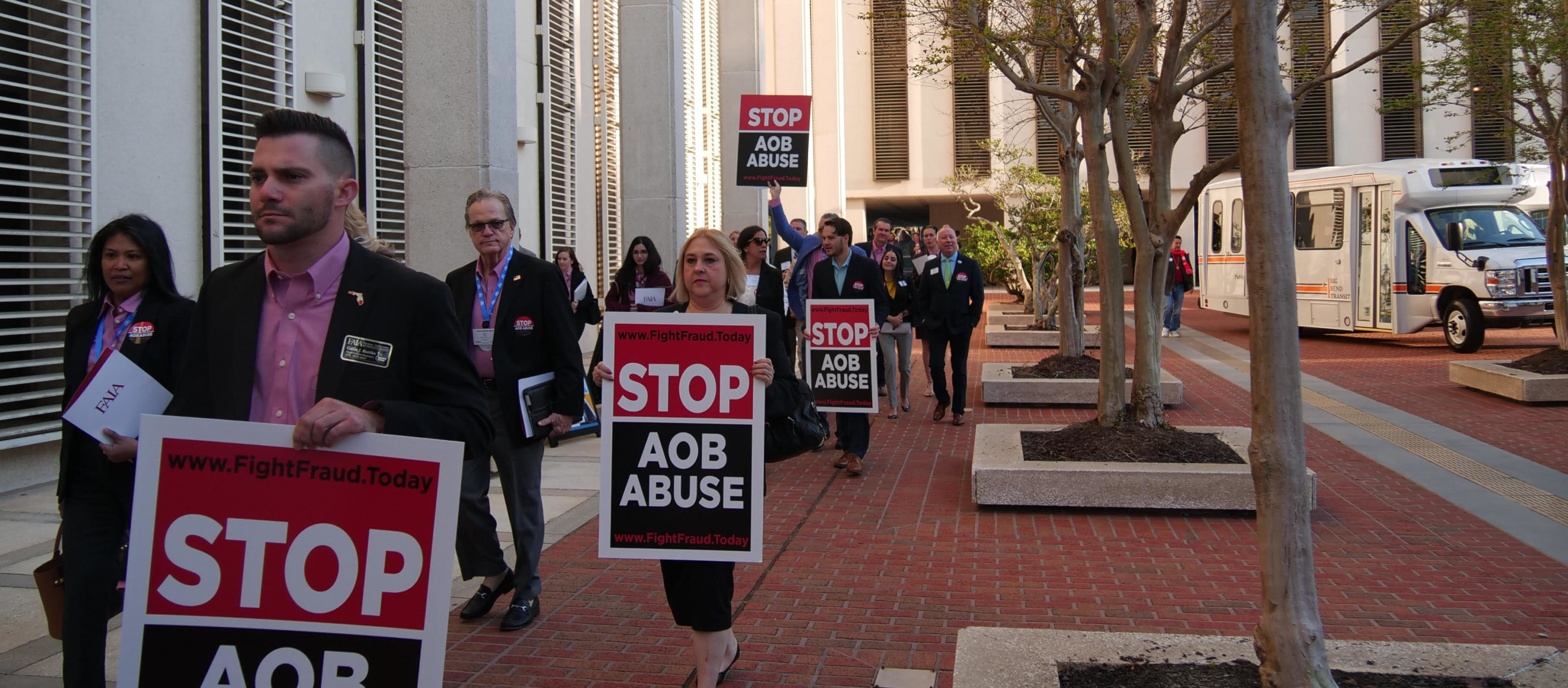 "Something must be done to stop AOB abuse."
Sen. Doug Broxson on Wednesday led more than 125 supporters of assignment of benefits (AOB) reform in a march on the Capitol to call for an "end to abusive AOB practices."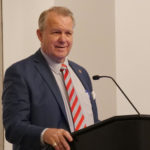 Such practices are harming Florida consumers by increasing the cost of home and auto insurance. Broxson and supporters also joined the Consumer Protection Coalition (CPC) in announcing a major milestone about consumer support for stopping AOB abuse.
Carrying "Stop AOB Abuse'' signs, supporters from the Florida Association of Insurance Agents (FAIA), the Latin American Association of Insurance Agencies and the CPC walked from downtown Tallahassee to the front steps of the old Capitol to raise awareness about AOB abuse and its impact on Florida's consumers.
"Consumers across Florida have experienced first-hand the abusive AOB practices, and as a result, home and auto insurance rates are skyrocketing and costing all Floridians," said David Hart, executive vice president of the Florida Chamber of Commerce, which is spearheading the coalition.
"This strong show of solidarity sends a loud message to lawmakers that something must be done to stop AOB abuse.''
During the event, Hart announced that more than 10,000 Floridians have signed a petition asking Florida lawmakers to pass AOB reform. Broxson, a Gulf Breeze Republican, encouraged other lawmakers to pass legislation to end AOB abuse.
His bill (SB 122) would add provisions to protect consumers and halt the awarding of one-way attorney's fees, which are fueling AOB abuse.
"Floridians shouldn't have to pay the price for the bad behavior of a small group of people who have exploited a loophole in the law,'' Broxson said.
"For more than 100 years, we never had a problem with AOBs for home and auto glass claims. Now, we're seeing an explosion of AOB-related lawsuits that are costing consumers in the form of higher premiums. This isn't right, and it must be stopped. We need to put the power back into the hands of the consumer.''