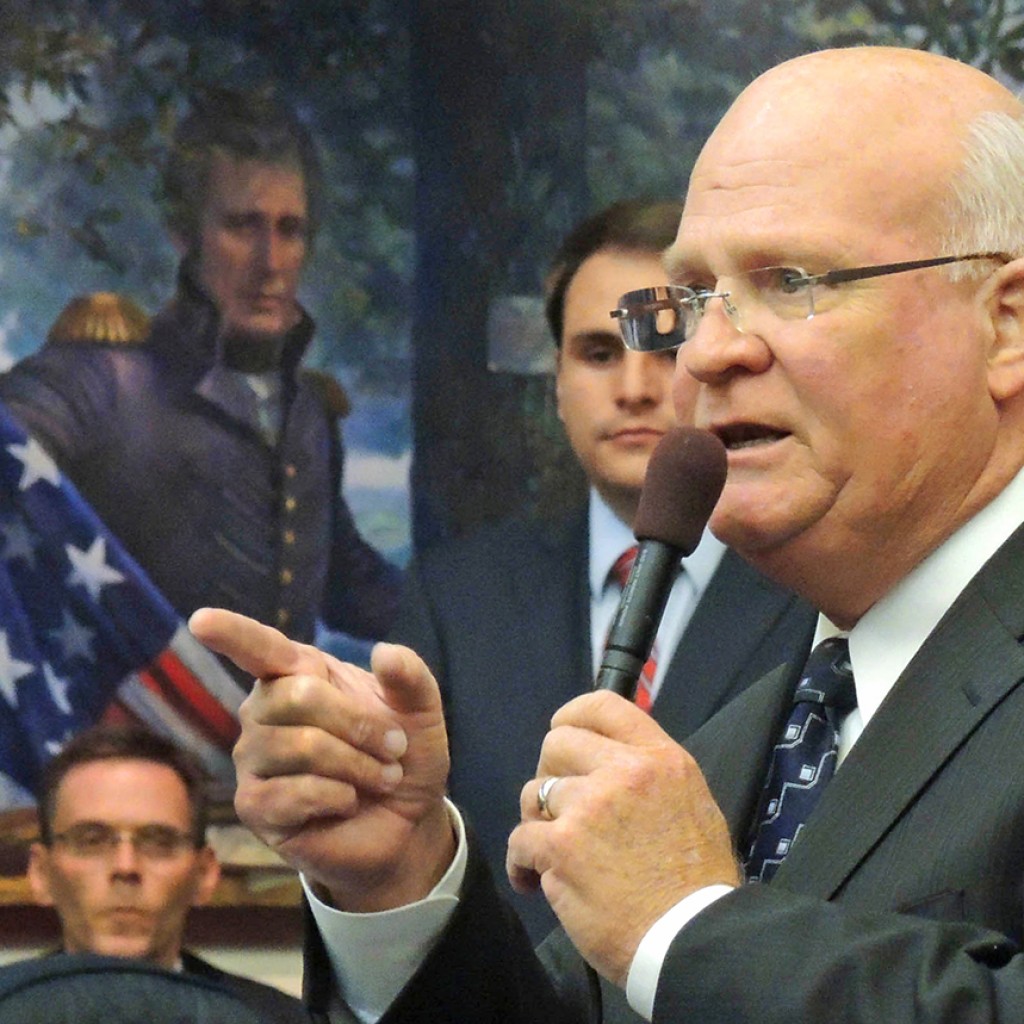 "Do we need to continue to change the rules of the game every time we disagree with what's happened?"
A bill that would raise the vote threshold for constitutional amendments to pass won approval Wednesday from the Senate Ethics & Elections Committee.
SJR 232, sponsored by committee Chair Dennis Baxley, seeks to raise the requirement for constitutional amendments to pass from 60 percent to two-thirds.
The current 60 percent requirement is set in Article XI, Section 5 of the state Constitution. The Legislature can't change the provision directly, so the bill would put the issue before voters on the 2020 ballot.
"I've been disappointed by some of the things that have happened, and I think it's important to give voters the opportunity to raise the bar," Baxley said.
"Unfortunately, what I've seen is the number of simple policy and budget issues that are now getting loaded into the document. It shouldn't be a collection of every policy issue that someone wants to do that didn't pass the Legislature."
Democratic Sen. Bobby Powell noted that only two of the 11 amendments voters decided on in November were placed on the ballot via the petition method. Powell also suggested Baxley's bill would obstruct the will of Florida voters.
"Do we need to continue to change the rules of the game every time we disagree with what's happened?" he asked.
Baxley reiterated the bill was "asking voters if they want to raise the bar," adding that the legislation was inspired by his distaste for the Constitution Revision Commission, which was the source for seven of the 11 amendments making the 2018 ballot.
Baxley's bill mirrors a recent proposal from a political committee known as Keep Our Constitution Clean. That initiative is seeking to make the ballot via petition.
The two-thirds bill is one of several changes to the ballot amendment process lawmakers are considering in the 2019 Legislative Session.
HJR 53 and SJR 74, would enforce a single-subject requirement on CRC proposals. The proposals are a response to the many amendments placed on the ballot by the commission that bundled disparate issues, such as offshore drilling and indoor vaping bans.
The single-subject measure has the backing of Senate President Bill Galvano.
HJR 249 and SJR 362 are also gaining traction. Those bills would eliminate the CRC entirely.
Baxley's bill now heads to the Senate Judiciary Committee and, if successful in its second stop, the Senate Rules Committee. The House companion bill, HB 57 sponsored by Rep. Rick Roth, has not yet been heard in committee.