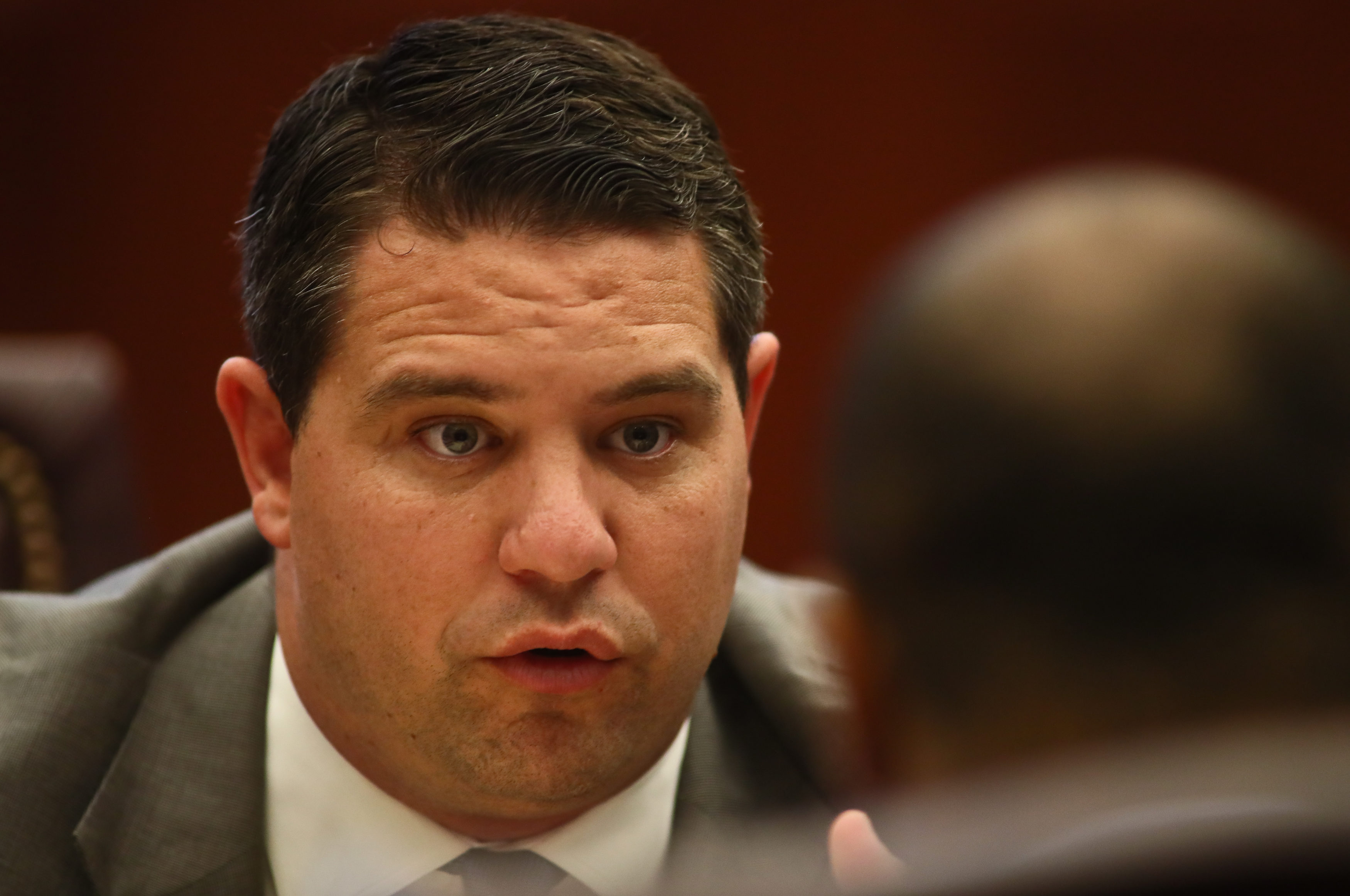 Bumping the issues out of the subcommittee means they'd be further negotiated between appropriations chairs.
Despite a strong working relationship with his House equivalent, state Sen. Travis Hutson — a key budget writer — is anticipating three major funding issues will get ironed out by the two appropriations chairs.
Hutson, who wrote the Senate budget for the Transportation, Tourism, and Economic Development Committee, told Florida Politics during a recent interview that he expects to make "pretty quick decisions" with House counterpart Jay Trumbull on things like member projects.
But, the St. Augustine Republican added, "there will be a little rub" on VISIT FLORIDA, Enterprise Florida and money for the Sadowski Trust, the state's affordable housing coffer.
"Those are the three items that we're furthest apart on," Hutson said. "So those are the three that are going to cause the most negotiations and we — after a couple of passes — probably won't be able to figure it out without extra allocations coming down. I don't anticipate having extra allocations, so I assume we will bump those."
Bumping the issues out of the budget subcommittee means they'd be further negotiated between Appropriations Chairs Sen. Rob Bradley and Rep. Travis Cummings. The two will engage in an annual give-and-take negotiating process, during which certain line items get the ax before moving forward.
Trumbull's budget currently sunsets VISIT FLORIDA, the state's tourism-marketing agency, via a $19 million appropriation to keep the agency running until Oct. 1, a shutter date written into state law. It also would close out funding for Enterprise Florida, an economic development-incentive program.
Hutson, on the other hand, has proposed funding VISIT FLORIDA at $50 million, assuming the Legislature reauthorizes the public-private agency via a bill (SB 178) readied for consideration by the full Senate. He also has recommended $18 million for Enterprise Florida.
Compared to Hutson's budget, Trumbull is more than $200 million short on money for affordable housing.
Hutson's budget would fully fund the Sadowski Trust, from which money is typically swept to pay for other parts of the budget. But Senate President Bill Galvano, Bradley and Gov. Ron DeSantis have said they'd like to fund the pool entirely this year.
Despite the differences, Hutson said he and Trumbull are working well.
"There seems to be no friction, no problems, no animosity," Hutson said. "We're moving forward in step and in key."
On tourism advertising, Hutson said he wants to be "fiscally conservative" in approach; his appropriation for VISIT FLORIDA is $26 million short of the agency's current fiscal year budget, which DeSantis has recommended keeping level.
Hutson said former Senate colleague Dana Young, who now heads VISIT FLORIDA, could likely get a better return on investment even if she inherits a smaller budget next year.
"I know how innovative Young is," Hutson said. "I know she'll come up with new ways to advertise that are going to be maybe more fiscally conservative but still get the message across. But it's important to keep her afloat and that organization afloat. We can't lose our marketing organization in this state, and that's important to me."
Hutson said he'd been granted a good bit of autonomy for crafting his budget, part of what Galvano has described as a legislative process that isn't top-down.
Other than the allocations — the amount of money Hutson can work with — he said he's been able to articulate his priorities without issue with higher-ups.
"There was no heavy-handed fist from either [Bradley] or [Galvano]," Hutson said. "It truly was a member-driven process."
Hutson has attached to VISIT FLORIDA funding a $1 million advertising campaign educating visitors on the detrimental effects of plastic in the environment.
He's also set up a condition for VISIT FLORIDA eligibility, writing language preventing the agency from promoting local governments that ban the use of sunscreen products, which Hutson has championed against.
One other provision he's excited about is an $800,000 appropriation to build the Belle Glade Community and Recreation Center, something he called "creative, out-of-the-box thinking" to help satisfy the needs of a South Florida community during a year when the budget is tight.