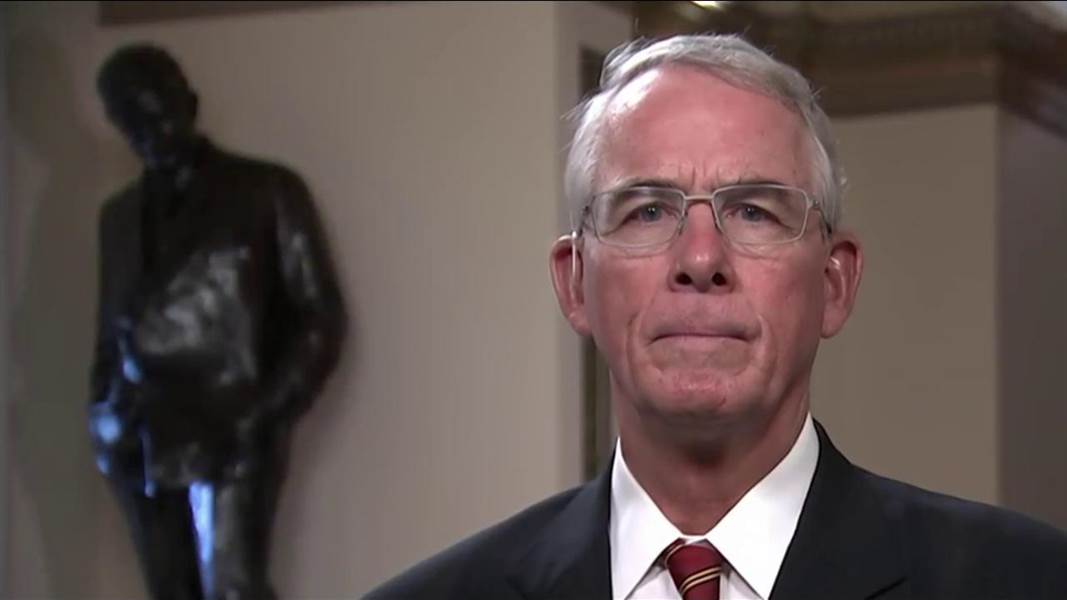 "This is where every state is going anyway."
New legislation filed by U.S. Rep. Francis Rooney seeks to eliminate free speech zones on university campuses.
His bill (HR 1672) amends the Higher Education Act of 1965 to allow political expression in outdoor areas for campuses. The legislation applies to public institutions of higher education.
"Many colleges and universities use dangerous and insidious methods to suppress free speech," Rooney said in announcing the bill.
He wrote that the very idea of "free speech zones," where universities confine political protests, is an "oxymoron."
"An absolute truth, a right guaranteed under the Constitution, should not become a negotiable, transient issue of policy."

Rooney announced the legislation the same day President Donald Trump was expected to sign an executive order threatening research funding for universities that restrict free speech.
The language of Rooney's bill mirrored a Florida statute passed and signed into last year.
And ultimately, free speech experts say the courts will stop free speech zones whether Congress acts or not.
"This is where every state is going anyway," said Frank LoMonte, director of the Brechner Center for Freedom of Information.
LoMonte said First Amendment law does allow institutions to place reasonable time, place and manner restrictions on speech. That would include restricting a 10,000-person rally from overtaking a space that can only safely accommodate
But what often happens with "free speech zones" is that officials impose unreasonable rules. Most notably, that means keeping protests from highly trafficked areas, thereby denying organizers their intended audience.
But free speech zones have become a hot topic especially after a sudden resurgence in white nationalist gatherings.
The University of Florida in 2017 initially tried to deny white nationalist Richard Spencer from giving a speech there, but ultimately relented. The reason? The school could not deny a permit to Spencer that it would issue to another group.
LoMonte said such groups couldn't take over a library or cafeteria because those aren't designed public spaces. But if a controversial rally wants to protest in front of the UF student center, it can do so.
"If there's a place where you have invited the public to have a picnic or play Frisbee with your dog, then you are equally allowed to use that space for political expression," he said.
Rooney said many universities nationwide continue to wrongly restrict political speech. He noted at the University of Cincinnati devoted 0.1 percent of its 137-acre campus as a "free speech zone" and required a 15-day notice to use it.
"In a climate of free expression our American ideals, as embodied in the Bill of Rights, will be championed rather than compromised," he said.
"Zealously protecting our constitutional rights is critical for assuring the evolution of a generation of graduates who can think critically, accept differences of opinion and assure that our hard-earned freedoms are protected and nurtured in America in the future as in the past."