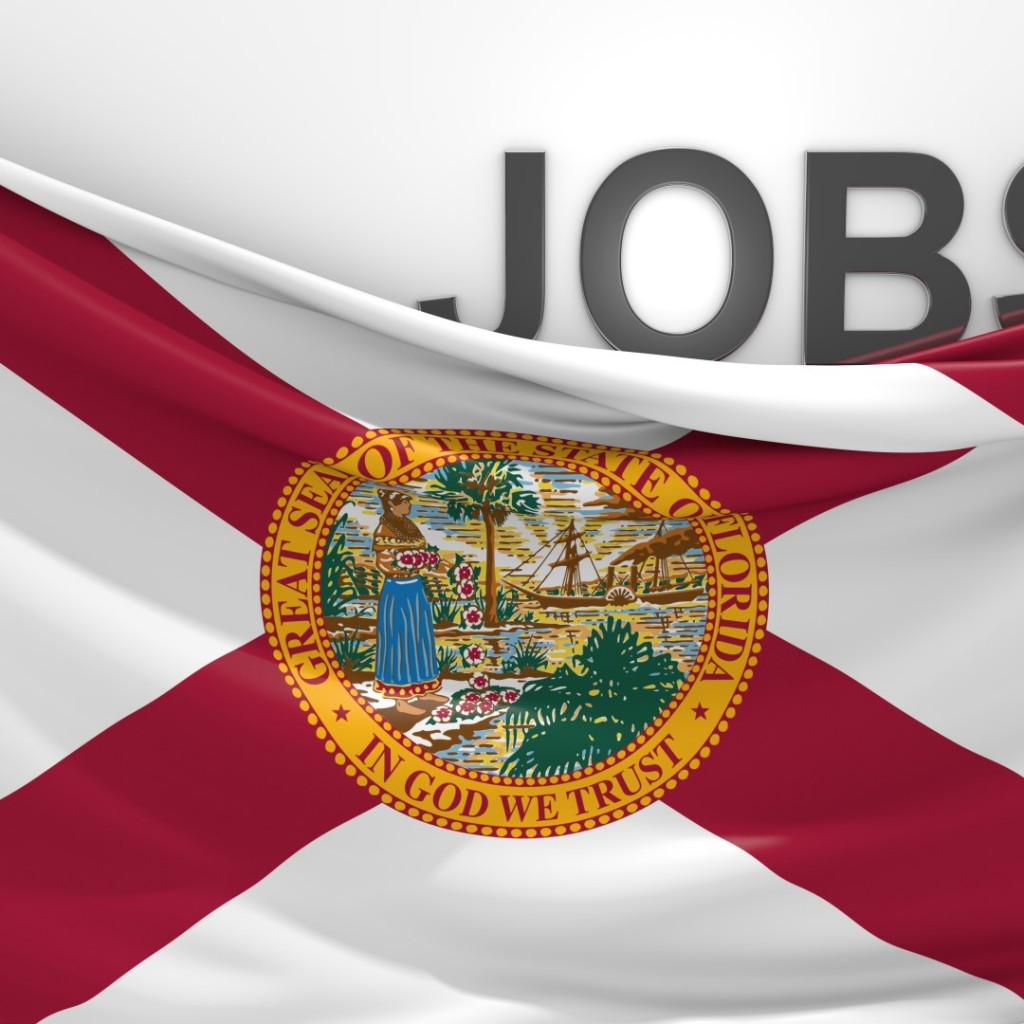 Florida added 18,000 jobs in February, but also added 23,000 workers.
Florida's economy grew by 1.7 percent in February staying ahead of the national pace yet a faster increase in the labor supply helped nudge the Sunshine State's unemployment upward a bit for the second straight month in 2019.
The Florida Department of Economic Opportunity announced Friday the state's February jobless rate was 3.5 percent, up from 3.4 percent in January and 3.3 percent in December.
Florida's economy added 18,000 new jobs in February. But Florida's labor force added 23,000 new workers, leading to the uptick in the unemployment rate, according to the latest monthly report.
Overall, in the past year Florida has added 208,300 new private sector jobs, for an annual private-sector job growth rate of 2.7 percent, compared with the national job growth rate of 1.9 percent.
"Florida's economy is working," Gov. Ron DeSantis stated in a news release. "We have to continue this success by keeping taxes low and regulations limited, supporting policy to make Florida the best state for career and technical education, and making important investments in the environment and Florida's infrastructure."
The Orlando metropolitan area again held the state lead in job creation, with 49,800 private-sector jobs created over the past 12 months; followed by the Miami market, 26,300; Tampa bay market, 26,200. The Panama City and Sebring markets both posted year-over-year job declines. Panama City was devastated by Hurricane Michael in October.
"Florida's continued private-sector job growth supports Governor DeSantis' vision for our state," Ken Lawson, executive director of the Florida Department of Economic Opportunity, stated in the news release. "Our shared commitment to ensuring all Floridians have opportunity, which includes helping communities recover from hurricanes, is encouraging businesses across the country to start, expand and move to Florida. Our agency stands ready to assist all Floridians in succeeding and achieving their economic goals."
Among other details in the report, the professional and business services sector led job creation, with a year-over-year increase of 50,600 jobs. That was followed by education and health services, 40,700; trade, transportation and utilities, 32,000; leisure and hospitality, 27,800; and construction, 22,400.
Florida job postings showed 285,076 openings in February.