Midway through his first Legislative Session as the state's CEO, Gov. Ron DeSantis is still enjoying broad support from Florida voters.
A new poll out of Florida Atlantic University found 54 percent say the 40-year-old Republican is acing it compared to 19 percent who say they aren't on board with the "bold" Governor. The other 27 percent are holding out a little longer before they decide.
His honeymoon with Democratic voters is continuing, too — 37 percent of blue voters like the new Guv while 31 percent say they disapprove of the new administration. Independents dig him 51-12 percent and his favorability among Republicans support a rock-solid plus-61.
The overall measure represents a six-point bump from last month's FAU poll, and DeSantis' plus-35 favorability rating maintains his status as the most-liked Republican pol in the Sunshine State.
FAU's other findings:
— President Donald Trump's favorability rating is improving, but he's still underwater 45-44 percent.
— Fifty-five percent of Florida voters blame the recent rise in hate crimes on POTUS.
— Floridians want to bring Canadian drugs to the Sunshine State, 75-12 percent.
— DeSantis' proposed task force on algae blooms is a winner, 63-16 percent.
— Banning so-called "sanctuary cities" is above water, 46-34 percent.
—
Happening today — "Donald Trump visit to Lake Okeechobee to stress partnership" via Amy Lipman of WPTV — The President will do an aerial tour of Lake Okeechobee at 1 p.m. and look at the work being done on the aging Herbert Hoover Dike to improve water quality across South Florida. Trump will be joined by DeSantis, Scott, Rubio, as well as local Congressmen and other leaders, according to a senior administration official. Following the aerial tour, President Trump will deliver remarks. He's expected to depart Lake Okeechobee around 2 p.m. FAA flight restrictions are now in place through Sunday for the Palm Beach area.
—
"Clewiston resort selling 'Make Lake O Great Again' hats" via WPTV — Ahead of the President's visit, Roland & Mary Ann Martin's Marina & Resort in Clewiston is selling hats that read 'Make Lake O Great Again' and #StopTheFlow, calling for a reduction to those controversial water releases from Lake Okeechobee. "We want to show him the Lake Okeechobee we know, not the Lake Okeechobee he's told of," said Ramon Iglesias, the General Manager at the marina. "With the shape of the lake, it's pretty sad," said Tim Loftis, a fishing guide. "I'm hoping we can get something done about it."
—
"Brian Mast's proposal to lower Lake O could cut off water at Mar-a-Lago" via Brian Burgess of The Capitolist — Mast found himself embroiled in controversy after proposing that the lake be lowered to just 10.5 feet in order to reduce the need to pump water out of the lake to avoid flooding during the rainy season. The preferred water level for the lake is between 15.5 feet and 12.5 feet. In recent years, pumping water to the estuaries has triggered algae blooms in some coastal communities, which is what Mast's proposal is attempting to address. But water managers say that lowering the lake to that level is a severe threat to the drinking water of other communities, potentially affecting hundreds of thousands of people in South Florida, including Trump's compound at Mar-a-Lago.
—
Personnel note — Dean Cannon appointed to Enterprise Florida, Space Florida boards — GrayRobinson's Cannon, who was Florida House Speaker in 2010-12, was appointed to the board of directors for Enterprise Florida, Inc. (EFI) and Space Florida by Senate President Bill Galvano. EFI and Space Florida are both chaired by DeSantis. As a member of the Enterprise Florida board, "Cannon will be a part of the economic development effort on behalf of the state, helping shape the economy by creating and retaining quality jobs for all Floridians," a press statement said. At Space Florida, Cannon "will provide strategic direction and input to Space Florida's functions of Business Development and Finance, Spaceport Operations, and R&D and Workforce Development."
—
The game clocks are winding down in the first round of TallyMadness, and the scores are getting tighter.
Of the 32 matchups open for voting, the leader in 10 of them is holding on by 25 votes or fewer — sometimes quite a bit fewer.
The matchup between 13-seed Lori Killinger of Lewis Longman & Walker and 4-seed Fred Karlinsky of Greenberg Traurig is the closest of them all. Only a handful of votes separate the pair in what's shaping up to be the biggest upset of the first round.
The bout between Capital City Consulting's Ashley Kalifeh and Smith Bryan & Myers' Jeff Hartley is also closer than it was yesterday. Ditto for the competition 6-seed Rhett O'Doski of McGuireWoods Consulting and 11-seed Chris Schoonover of Capital City Consulting.
There's still time for Mike Corcoran to avoid an upset at the hands of Marc Reichelderfer, the 13-seed out of Landmarc Strategies, but hasn't gained any ground since we last tuned in. A dozen games, including Corcoran vs. Reichelderfer, have 100-plus point gaps.
Whether you're a fan of buzzer beaters or blowouts, you're in luck: there's still time to change the outcome of the game. All you need to do is vote before 11:59 p.m. Sunday.
— SITUATIONAL AWARENESS —
—@ElianaYJohnson: Trump tells pool he has asked R Senators Bill Cassidy, John Barrasso, and Rick Scott to "for a really great" health care plan.
—@SenRickScott: @SenSchumer aren't we getting a little too old to play these political games? Many families & communities need this funding to rebuild, in some places from the ground up. If you agree it's time to stop playing games with disaster funding, tweet @SenSchumer to let him know!
—@BurgessEv: Senate leaves with disaster aid bill hanging in the balance. McConnell/Shelby feel like they've give Democrats as much Puerto Rico aid that the president can support. Dems are threatening to vote down the bill. Vote will likely happen next week.
—@MattWolking: I'm sure Democrats who see abortion as the cure for Down syndrome and other disabilities are sincerely concerned about kids having the chance to be in the Special Olympics
—@JohnKasich: The @SpecialOlympics gives people a sense of purpose, respect and confidence. Taking away their funding is a terribly misguided decision
—@HolmesJosh: Dear GOP: When Democrats are setting themselves ablaze by advocating for the destruction of American health care, try to resist the temptation of asking them to pass the kerosene.
—@MahoneysTheName: @RonDeSantisFL speaks to the @FLBOG: "I would caution, what you see … the culture of places like Berkeley, that's a bad way to go. We should be focused on achievement and academics," not "activism."
—@Book4Senate: Today's mental health round table at the Governor's Mansion was important, difficult, and days too late for two beautiful Parkland survivors who took their lives in recent days due to trauma stemming from the massacre. We will not stop fighting.
—@TaxReformer: Florida lawmakers should say NO to foreign price controls
—@Conarck: Jacksonville went from electing a state attorney once dubbed the "cruelest prosecutor in America" to electing a state attorney who set up the state's first wrongful conviction unit. That's quite the turn.
—@TooMuchMe: At a news conference w/ @MayorGimenez for a transportation announcement. It's delayed because too many reporters are stuck in traffic and they've called in to say as much.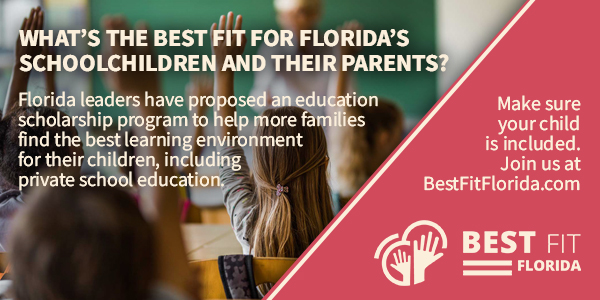 — DAYS UNTIL —
Final season of 'Veep' begins — 2; Masters Tournament begins — 13; Final season of 'Game of Thrones' begins — 16; Easter — 23; Frank Artiles is eligible to register to lobby the Legislature — 24; Tampa mayoral runoff election — 25; 2019 Legislative Session ends (maybe) — 35; Mother's Day — 44; Memorial Day — 59; 2020 Democratic presidential primary debates start — 70; 2019 General Election — 224; Iowa Caucuses — 311; Florida's presidential primary — 354; 2020 General Election — 585.
— TOP STORY —
"Miami will host first Democratic 2020 debates" via Katie Galioto of POLITICO Florida — The Democratic National Committee will host the first presidential debates of the 2020 election in Miami on June 26 and 27. The event, to be broadcast on NBC News, MSNBC and Telemundo, will be the first chance for candidates to square off against one another on stage before a national audience. The lineups for the debates will be chosen at random and announced at a later date, the DNC said. Not every candidate will be allowed to take the stage in Miami, however. A candidate must receive donations from at least 65,000 donors in at least 20 states and poll at 1 percent or more in at least three polls to qualify for a spot on the debate stage.
Tweet, tweet:
The first Democratic presidential debate will be in Miami.

Which means we will have over a dozen candidates for President promoting socialism in a city which is home to hundreds of thousands of victims of socialism in #Cuba #Nicaragua & #Venezuela

.

— Marco Rubio (@marcorubio) March 28, 2019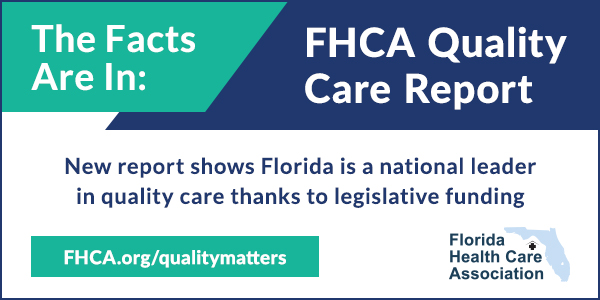 — THE ADMINISTRATION —
"DeSantis lashes out against university activism" via Scott Powers of Florida Politics — Florida's universities need to beware of the kind of activism that gets in the way of competing views, DeSantis told the State University System of Florida Board of Governors. DeSantis did not touch on the controversy arising in the Florida Legislature this spring as lawmakers debate ordering a survey of political views on university and college campuses. But he did touch on the Republican lawmakers' rationale for the controversial survey proposal: a fear or suspicion that one train of political thought might squelch other, particularly conservative, viewpoints on campuses. He urged that universities be places where people are "not just fed an orthodoxy."
— "Donald Trump has concerns with drug import plan" via Alexandra Glorioso and Matt Dixon of POLITICO Florida
"DeSantis, state leaders put focus on mental health" via the News Service of Florida — DeSantis and First Lady Casey DeSantis held an hourlong "listening" session on mental-health issues. Several agency heads and lawmakers acknowledged ongoing problems with mental health and suicide. They cited statistics about national life expectancy dropping due to suicides and opioid use and how mental health is a bigger problem than may be widely understood. DeSantis urged state agencies to work together to tackle the problem. "I'd like to say this is just like a little blip that would go away," DeSantis said. "It's not going to go away." At the close of the session, DeSantis said the state does not need to expand Medicaid to ensure that additional Floridians have access to health care.
DeSantis meets with Florida Defense Support Task Force — The Governor joined the Florida Defense Support Task Force and spoke at their monthly meeting in Tallahassee. "By keeping our bases strong, recruiting private businesses and remaining the most military-friendly state in the nation for our active service members and veterans, we can ensure Florida remains in front of this important industry," he said. The Task Force was created in 2011 with the mission to make recommendations to preserve and protect military installations, support the state's position in research and development related to military missions and contracting, and improve the state's military-friendly environment for service members, military families, veterans and businesses that bring military and defense-related jobs to the state.
"DeSantis on verge of naming Surgeon General" via the News Service of Florida — DeSantis said he has made a choice for the state surgeon general position and that both sides are finishing "due diligence" before the pick is announced. DeSantis said issues involve a current employer. "I think it will be made clear," DeSantis said. The governor said he thought the announcement could be made by Friday, but Lt. Gov. Jeanette Nunez said Monday was more likely.
"No 'haggling' needed?" via Dara Kam and Jim Turner of the News Service of Florida — DeSantis admits being worried that he asked for too much in his environmental-funding request. But as the House and Senate move forward with their budget plans, maybe he should have gone bigger. "I've got to say I'm pretty pleased where they came in, particularly on this water quality," DeSantis said after appearing at a gathering of the Florida Association of Counties Water Policy Committee in the Old Capitol. As part of a four-year, $2.5 billion environmental plan, the rookie governor asked lawmakers for $625 million to support Everglades and water-quality projects. The House budget proposal includes $658.5 million in environmental spending, while the Senate has proposed $656 million
Assignment editors — DeSantis will speak at the Florida Department of Veterans' Affairs (FDVA) Forward March event, 830 a.m., University of South Florida Traditions Hall, 4202 E. Fowler Ave., Tampa.
— 2019 SESSION —
"Ahead of 2020, Florida GOP tries to rein in ballot measures" via Gary Fineout of POLITICO Florida — Florida's Republican-controlled Legislature is pushing a bill to make it more difficult for groups to get amendments on the ballot. If the legislation becomes law, it could throw up roadblocks for groups already gathering signatures to get constitutional policy questions on the ballot in 2020, a presidential election year that will drive voter turnout. The House Judiciary Committee approved the sweeping bill on a vote divided along party lines. A Senate committee is scheduled to consider a companion measure early next week. Rep. James Grant, one of the sponsors, said the bill would improve transparency, so Floridians know whether "Russian oligarchs" or "partisan billionaires" are trying to buy their way into the state Constitution.
"Canadian pills to House floor" via Florida Politics — The House Health and Human Services Committee moved legislation that would authorize a program importing Canadian drugs … the legislation is now ready for the House floor. The proposed program would be intergovernmental: administered by the Agency for Health Care Administration, pills from Health Canada would be brought in … the Senate companion still has committee stops.
"Rubber meets road: House moves Bill Galvano's infrastructure 'nest egg'" via Danny McAuliffe of Florida Politics — Galvano's plan to start saving budget dollars for major corridor projects and rural roadways is gaining traction in the House. Democrats on the House panel were concerned that money for the projects would be stripped from General Revenue (GR) before task forces — written into the legislation to study the viability of the plans — reported back to state leaders by summer 2020. The legislation would use $45 million in the next fiscal year's budget for a series of transportation trust funds. Each year, more money would be transferred out of General Revenue for the transportation trusts. By 2022, an estimated $100 million would be available for the three major corridor plans.
"Hospital reforms to benefit patients among the priorities to pass in House votes" via Elizabeth Koh of the Miami Herald — Hospitals would have to provide infection rate information to patients and be required to inform them if they've been placed on observation status rather than admitted outright, under a handful of bills that cleared the House. The proposals, some of Speaker José Oliva's health care priorities, are among those that are starting to clear the chamber as lawmakers prepare to shift from policy-making into negotiating over the state's mammoth budget for the next fiscal year. Lawmakers voted 101-10 for HB 319, which would require hospitals to provide quality measures like hospital-acquired infection rates or rates of readmission within 15 days to patients upon request.
"Telehealth plan continues cruising in the House" via the News Service of Florida — The House Health Human & Services Committee voted 14-3 to approve the bill (HB 23), with three Democrats opposed. Before voting on the bill, the committee added clinical labs to the list of providers who could provide telehealth services. The bill would put into law a definition of telehealth and would allow the use of out-of-state health care providers who register with the state. The tax credit — in an amount equal to one-tenth of 1 percent — could be applied against corporate income taxes or insurance premium taxes. It was the inclusion of the tax credit that caused opponents to vote against the measure.
"Proposal for school board limits clears final House panel" via Florida Politics — A proposal for a constitutional amendment setting 8-year term limits on school board members statewide was approved by its third and final House panel. The Education Committee advanced the resolution (HJR 229), put forward by GOP Reps. Anthony Sabatini and Randy Fine. It would put the question to voters in 2020 if approved by the Legislature. The issue was taken up by the Constitution Revision Commission last year, but was blocked by the Florida Supreme Court after being 'bundled' with other issues.
"House panel pushes for public officials to disclose assets held in blind trust" via Ryan Nicol of Florida Politics — The Public Integrity and Ethics Committee moved forward on a bill Thursday (HB 6041) to require public officials who utilize blind trusts to disclose their investments to the public nevertheless. Current law treats those trusts as a way to avoid ethical conflict. The legislation, filed by Rep. James Grant, would repeal the statute exempting those assets from disclosure. "This bill simply says you get treated the same regardless of whether or not you have a blind trust," Grant told the committee Thursday. Former Gov. Scott received heavy criticism over a blind trust set up while he ran the state, with a New York Times report calling it a blind trust "in name only." Scott, now a U.S. Senator, has since ditched the trust altogether.
"Judiciary Committee clears House AOB bill for floor" via Michael Moline of Florida Politics — The House AOB bill — which would it harder for restoration contractors to collect attorney fees in lawsuits against insurance companies, and allow lower premiums for policyholders who give up the right to assign policy benefits — cleared its final committee test. That means HB 7065 will be available for debate on the House floor and a final vote. The gist is that homeowners would gain the right to back out of AOB agreements within seven days or, if the work hasn't been "substantially" completed or even begun, with 30 days. Contractors would be obliged to serve notice before suing carriers and could be pulled into depositions or alternative dispute resolution in place of going to court.
"Bill would let financial advisers freeze investment accounts" via Meryl Kornfield of the Fresh Take Florida News Service — Lawmakers are considering enlisting financial advisers to help against scammers who try to empty the bank accounts of Florida's elderly. HB 143 passed its second committee approval unanimously. It would let stockbrokers or financial advisers temporarily freeze the assets of "vulnerable adults," or people who need assistance doing daily tasks, when they suspect someone with fraudulent intentions is exploiting a client. Bill sponsor Rep. Byron Donalds said older people with large savings accounts are susceptible to swindlers. Of investment fraud victims surveyed by AARP, half were 70 or older.
"Lower prison guard age back in the House" via the News Service of Florida — A proposal that would allow 18-year-olds to work as guards in state prisons and county jails, to fix statewide staffing shortages, passed its last House committee. Without debate or questions, the House Judiciary Committee unanimously approved the measure (HB 7057), which can now head to a House floor vote. The proposal is a priority for the Florida Department of Corrections as the agency deals with growing staffing shortage in state prisons. A similar proposal is also moving ahead in the Senate.
"Bill nixing newspaper notice requirement advances in House" via Drew Wilson of Florida Politics — HB 1235, sponsored by Rep. Fine, would end the decades-old requirement that government and legal notices be disseminated in print newspapers. Current state law requires notices from the state government or local government entities, such as sheriff departments and tax collector offices, to purchase newspaper advertising to get the message out. Fine's bill would replace the newspaper provision with a requirement that such notices be posted on a searchable public website. The bill would also inform residents via a "publication that is mailed or delivered to all residents or property owners throughout the government's jurisdiction" that they can receive public notices in the mail or by email.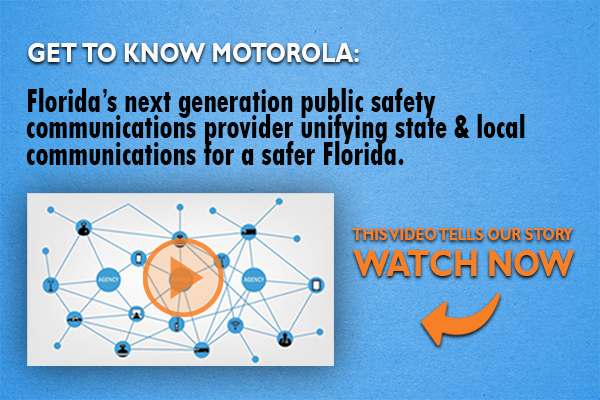 — MORE SESSION —
House releases video against felons voting rights "poll tax" talking point — "If Satisfaction of 'all Terms of a Sentence,' Including Fines is a 'Poll Tax,' then the Creators of Amendment 4 Favor a Poll Tax," the headline blares. House Speaker Jose Oliva authorized staff to release a video "after gross mischaracterizations of the Florida House's position on Amendment 4 appeared in numerous media outlets." The House's position amounts to what critics call a "poll tax," referring to the money required by Southern states after the Civil War as a qualification for voting. It was meant to prevent blacks from casting ballots. (And for fun, count how many times News Service of Florida reporter Dara Kam makes a cameo.)
To view the clip, click on the image below:
"Hazing crackdown ready for House floor" via the News Service of Florida — The House Judiciary Committee unanimously passed a bill (HB 727) that would crack down on fraternities by allowing prosecution of people involved in hazing plans. Also, the bill would provide immunity to people who call 911 or campus security to report the need for medical assistance. The bill comes a year after Andrew Coffey, a Florida State University fraternity pledge, died after drinking a bottle of Wild Turkey bourbon that had been taped to his hand. His parents, Tom and Sandy Coffey, have been working with lawmakers to toughen laws to address people who plan or engage in hazing.
"Proposal will allow for early release for Florida's sickest prisoners" via Julio Ochoa of WGCU — A bill from Sen. Jeff Brandes would allow some prisoners with terminal or debilitating diseases to qualify for early release. SB 346 is working its way through legislative committees. Many of the inmates who would qualify for conditional medical release have mandatory minimum sentences and have spent decades behind bars. Some inmates would not be eligible, including violent sex offenders and murderers. "So we're talking about usually very old, very sick, very infirmed people who are at the very end stage of their life or severely disabled," Brandes said. "So the likelihood that they would commit future crimes is exceptionally low."
"What's the future of sunscreen in Florida? Environmentalists and doctors burning in disagreement" via Max Chesnes of WUFT — A proposed ban on sunscreen restrictions seeing movement is SB 588, sponsored by Sen. Travis Hutson. The bill, which initially pre-empted local governments from passing ordinances banning single-use plastic straws, was later amended to include "over-the-counter proprietary drugs or cosmetics" — including sunscreen. "I don't think local governments should limit anyone's options for sun protection," Hutson said. On the other side of the debate, Sen. Linda Stewart, proposed SB 708, which would prohibit the sale of sunscreen that could damage coral reefs. While supported by environmental organizations, Stewart's bill has raised concerns for Florida dermatologists, who advocate for proper sun protection.
— MOVE TO AMENDMENT 4 —
Context is key as the Legislature looks to pass controversial implementing language to restore voting rights to certain felons who've completed their sentences.
Daniel Rivero with WLRN recently reported that former Democratic House Speaker Jon Mills, one of the architects of Amendment 4, had co-sponsored a 1998 constitutional change to fund courts with fees collected by them.
That's necessary and telling background — a must-read for anyone interested in Amendment 4.
Horse's mouth: In dialogue from a video now being circulated by the Florida House and included in Rivero's story, Mills told the Supreme Court last year that Amendment 4 would require full payment of fines as part of one's sentence. That prompted left-leaning former Justice Barbara Pariente to suggest the requirement would encourage more people to pay back fines, Rivero reported.
But: Rivero reports that Mark Schlakman a Tallahassee-based attorney and professor of law at Florida State University, said the Legislature is not "bound" by the dialogue shared at the Supreme Court.
'Poll tax': National media have been quick to decry the implementing language moving through the Legislature as a "poll tax" because it requires payment of fines to restore voting rights.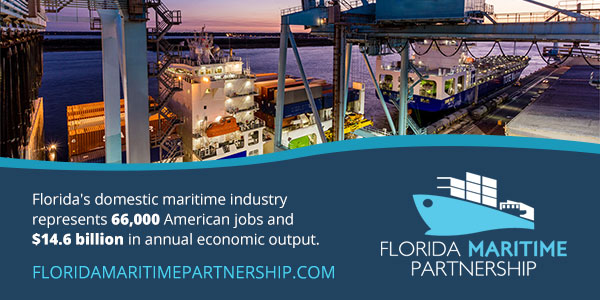 — STATEWIDE —
First in Sunburn — Nikki Fried's office issues final rules for edible medical marijuana products — Edible marijuana products can be "made with marijuana oil, but no other form of marijuana," under regulations released Friday by the state's Department of Agriculture and Consumer Services. The final rules, however, are largely unchanged from draft rules circulating since January. Other highlights: Medical marijuana providers in Florida "producing or manufacturing" edibles will have to have "food establishment" permits. And a provider must "receive an individual food permit for each physical location, by address, in which edibles are produced or manufactured."
Jimmy Patronis visits Jacksonville for Fraud Free Florida Initiative — CFO Patronis joined Jacksonville Mayor Lenny Curry and Jacksonville Sheriff Mike Williams to announce a partnership for investigative efforts to fight fraud in Northeast Florida as a part of the state's Fraud Free Florida initiative. "Florida currently ranks first in fraud and fourth in identity theft nationwide," Patronis said. "These statistics are alarming. This partnership will allow our agencies to better coordinate collective investigative efforts to protect Floridians, especially our seniors, from scam artists who prey on Floridians' hard-earned money."
Patronis wants cannabis banking fix — Banks are closing accounts linked to cannabis businesses left and right, and Patronis wants that to stop. The Panama City Republican asked Congress to approve legislation to give pot businesses access to banking options. "Legitimate Florida businesses in our medical marijuana industry face incredible security threats and increased opportunity for criminal activity due to the troubling lack of banking solutions," he said. "At no fault of their own, medical marijuana companies operating in our state are doing so as cash-only businesses and this is unacceptable." Patronis' statement comes a few days after SunTrust Bank notified the Medical Marijuana Business Association that it will close down its bank accounts as of April 16.
"Florida Power & Light to build world's largest solar-powered battery system" via Russell Gold of The Wall Street Journal — Florida Power & Light plans to build the world's largest battery, which would collect electricity from solar panels during the day and discharge it as needed during periods of high power demand. FPL expects the battery — planned for a location in Manatee County — to be operational by 2021. The battery, when fully charged, would be able to provide 409 megawatts of electricity for two hours, enough by FPL's estimates to power about 329,000 average Florida homes. FPL operates a 74.5-megawatt solar farm in Manatee and earlier this month announced plans to open a second 74.5-megawatt farm. Both will feed power into the proposed battery.
"Department of Corrections locks-in 'guaranteed profit' for vendor despite resistance from lawmakers" via Brian Burgess of The Capitolist — Few business ventures ever come with guaranteed profit margins built-in, but future entrepreneurs should look no further than Florida for a business model that guarantees at least 11.5 percent profit to the owners. Right now, frustrated lawmakers in the state legislature, including state Sen. Brandes, are looking for ways to put an end to what critics say amounts to a sweetheart deal for a politically-connected prison health care provider called Centurion of Florida, LLC, a subsidiary of Centene Corporation. The guaranteed profit contract with Centurion of Florida is a large part of the financial problem. Florida's DOC has asked for $330 million in new funding to help patch huge holes in the budget.
"Social media monitoring service expands to Gmail" via Florida Politics — A company that scans students' social media accounts for signs of trouble has expanded its digital footprint. Twitter, Facebook, Instagram and other social media platforms have long been a part of Social Sentinel's monitoring service, and on Thursday it announced it can now monitor school email accounts on the Gmail platform. "Every student and member of an educational community deserves a safe place to learn, teach and work," said Social Sentinel founder Gary Margolis. "Providing a safe educational environment is even more challenging in the digital age, where so much harm is foreshadowed.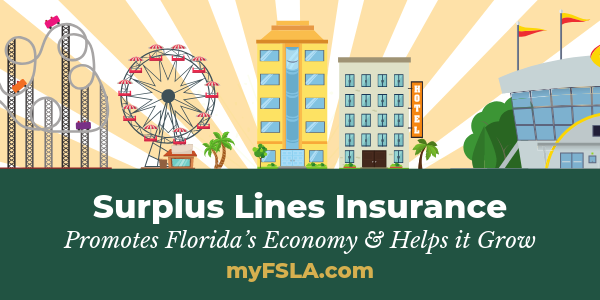 — LOCAL —
"Jacksonville men freed 45 years after wrongful murder conviction, a first for a Florida conviction review unit" via Andrew Pantazi of the Florida Times-Union — A Duval County circuit judge on Thursday ruled than an uncle and nephew should be set free after sitting in prison for more than four decades for a murder that prosecutors now say the men almost certainly didn't commit, a rare finding that overturns the convictions of a 1976 trial in Jacksonville.
"Carlos Gimenez urges Legislature to take up Miami-Dade toll roads merger" via Scott Powers of Florida Politics — Miami-Dade County Mayor Gimenez is asking the Florida Legislature to take up his plan in this Legislative Session to merge that county's toll roads system under a new local authority. Gimenez called a news conference after Florida Politics reported that he is proposing to merge the Miami-Dade Expressway Authority with the Homestead Extension of Florida's Turnpike, essentially the portion of the turnpike in Miami-Dade County, under a new agency run by local elected officials. His proposal is a response to intense criticism of the current expressway authority and proposals from two Republican Miami lawmakers, state Sen. Manny Diaz and state Rep. Bryan Avila, that would do the opposite: strip the toll roads from the Miami-Dade Expressway Authority and put them under control of Florida's Turnpike Enterprise.
"David Straz's foundation owns a stake in a bank on a Caribbean island with a 'problematic' financial reputation. Does it matter?" via Charlie Frago of the Tampa Bay Times — Straz, or more precisely, his self-funded charitable foundation, owns a $3.1 million stake in the Bank of Nevis Limited, something noted recently by the campaign of his opponent, Jane Castor. Nevis, population 11,000, is considered an offshore tax haven — the "world's most-secretive,'' the Guardian newspaper said last year. In 2017, the U.S. government named it a country of primary concern, stating "the growth of its offshore sector coupled with unusually strong bank secrecy laws also remains problematic."
Fun read — "As Bob Buckhorn prepares to leave office, he's giving his beloved neckties a charitable send-off" via Janelle Irwin Taylor of Florida Politics — Now was as good as any time for the latest Buckhorn tie purge. He schlepped a couple of dozen up to his office in City Hall to give away. "These are great ties," he said as if trying to make a case for why someone might want an official Buckhorn tie. There's no rhyme or reason to Buckhorn's great tie giveaway. He gave some to a friend whose son is about to attend Jesuit High School where ties are part of the daily uniform. Some staff members in City Hall take them off his hands. In years past, Buckhorn said he had spotted a few of his old ones decorating the necks of staff members.
Sad read — "Lobbyist Greg Turbeville faces second DUI case in 4 years" via Florida Politics — Turbeville, a senior vice president for Brian Ballard's firm, was arrested and charged with driving drunk and hit-and-run for crashing his BMW into a parked car in Tallahassee's Old Town neighborhood. Turbeville, 48, also was charged with refusing to take a DUI test. He was released from the Leon County Jail on $2,250 bail. He has not yet entered any plea, court records show. Turbeville also was charged with DUI and property damage for an April 2015 crash at Magnolia Drive and Park Avenue in Tallahassee, records show. His sentence included a six-month driver's license suspension and 100 hours of community service.
"Robert Kraft's legal team sounds off after Martin County sheriff's TV interview" via A.J. Perez of USA TODAY — "Sheriff Will Snyder admitted that there was no human trafficking," attorney William Burck told USA TODAY Sports. "He lied about it. His officers lied about it. I don't really know what to say. I've never seen anything quite like that before." Snyder and his office weren't involved with the surveillance and investigation of the spa Kraft visited in Jupiter, which led to two misdemeanor solicitation charges against the Patriots owner.
"'As American as apple pie': How Miami commissioner's aunt became a high-priced lobbyist" via David Smiley and Joey Flechas of the Miami Herald — Theme park executives hoping to build a hotel along the causeway to South Beach say they paid around $20,000 last summer to the aunt of a Miami city commissioner to help negotiate a deal with his office. After failing the previous year to convince the city to hold a voter referendum on the project at Jungle Island, real estate investment firm ESJ Capital Partners hired Barbara Hardemon to hurriedly set up meetings during the first week in June with Commissioner Keon Hardemon's staff. One month later, Barbara Hardemon was hired again, this time by David Beckham's Major League Soccer franchise as it neared a make-or-break vote on a $1 billion stadium and retail proposal.
"Sheriff may move to get Leon off 'anarchy cities' list tied to Florida sanctuary city debate" via James Call of the Tallahassee Democrat — The Leon County Sheriff's Office will take a second look at a policy that placed Tallahassee among a hard-line immigration reform group's list of 'anarchy cities.' Sen. Joe Gruters worked with the Federation for American Immigration Reform and Floridians for Immigration Enforcement on an anti-sanctuary city bill working its way through the Legislature.
"Prosecutor, judge and Mayor Seymour Gelber dies at 99" via Joey Flechas of the Miami Herald — Former prosecutor, juvenile judge, and Miami Beach Mayor Gelber was a local luminary. But by his own account, he was simply a street-wise kid from Brooklyn who used enough smarts and a little bit of luck to get ahead in life. Gelber cut a self-effacing figure, disguising a shrewd legal mind that made him a heavyweight in jurisprudence who took his work seriously — but never himself. "I never liked it," he quipped about law school. "Never thought I would like to be a lawyer." Gelber died Thursday at age 99, his family said. He leaves behind a legacy that looms large in courtrooms and local municipal government.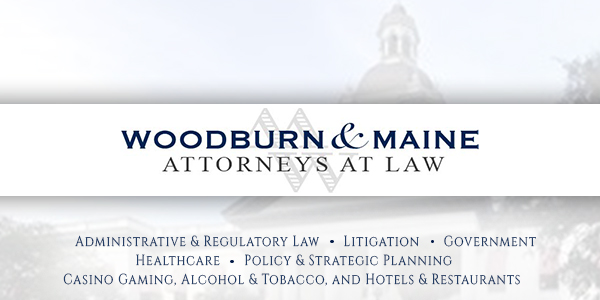 — D.C. MATTERS —
"Mike Pence talks religious freedom, sanctity of life in SW Florida" via Jacob Ogles of Florida Politics — The Vice President stressed the value of religious freedom during a speech to students at Collier County's Ave Maria University. During his stop, the Republican leader — in a pointedly political speech — promised a commitment to empowering faith leaders in the public square. "We have made sure free expression of religion does not stop at the doors of our churches and houses of worship," said Pence. The vice president noted Trump suspended the tax code interpretation for decades threatened the nonprofit status of church organizations whose leaders took political positions from the pulpit. Pence also celebrated Trump as the most pro-life president in U.S. history and celebrated the administration for ending the "ISIS Caliphate" in the Middle East.
"Trump ally Rick Scott launches ambitious drug pricing bill targeting pharma insurers" via Sarah Owermohle of POLITICO — Sen. Scott, jumping quickly into the drug-pricing fray, will unveil a bill this morning targeting high prices by requiring that manufacturers match lower international prices and insurers provide upfront costs to consumers. The Transparent Drug Pricing Act is one of the more ambitious plans out of the Republican camp and comes just hours after President Donald Trump named Scott — a former chief executive of the country's largest private health care provider and two term governor before moving to the Senate in January — as one of four or five Republicans he's relying on to "form a really great plan" to replace Obamacare.
"Marco Rubio urges an immigration policy based on the 'national interest'" via Jack Crowe of National Review — Rubio on Thursday proposed a reframing of the national immigration debate that will accommodate the reality of America's great-power competition with China.
"Central Florida Democrats condemn Betsy DeVos' proposed Special Olympics cuts" via Steven Lemongello of the Orlando Sentinel — The budget plan originally proposed by DeVos, a part owner of the Orlando Magic, comes as Orlando prepares to host the 2022 Special Olympics USA Games. U.S. Reps. Stephanie Murphy, Val Demings, and Darren Soto said that as members representing the Orlando area, "we write to express our deep disappointment with the President's proposal to slash U.S. Department of Education support for Special Olympics programs from its current funding level of $17.5 million to zero in the coming fiscal year. "The Special Olympics is dedicated to empowering people with intellectual disabilities, and the Administration's proposal to defund its programs is callous and misguided," they wrote. We will do everything within our power to prevent this cut from occurring."
"Darren Soto's historic proposal for Puerto Rican statehood faces tough climb" via Stephen Lemongello of the Orlando Sentinel — The Puerto Rico Admissions Act, co-sponsored by Puerto Rico's nonvoting resident commissioner Jenniffer González, a Republican, is the first bill that would directly make Puerto Rico a state without any "contingencies, conditions, or plebiscites," said Soto. But if it becomes law, the bill says the State of Puerto Rico would be admitted no more than 90 days after passage, "on equal footing with all other states in all respects." The issue has divided the Puerto Rican community, both on the mainland and island, and the bill faces potential opposition from groups with mixed views on what statehood would mean.
"The fight for daylight: Why Florida lawmakers are leading the charge to change federal law" via Michael Paluska of WFTS — "We surveyed it just this weekend our self with about 20,000 people in the area, about 80 percent they'd like to get it done so we don't have to fall back ever again," Congressman Vern Buchanan said. "Tourism, that extra hour makes a big difference for people accessing the beaches, going to dinner, getting dark at 5:30 p.m. is one thing. But, getting back that extra hour would make a big difference, and that's when our tourists are here."
"Puerto Rico governor warns White House: 'If the bully gets close, I'll punch the bully in the mouth'" via Jim Acosta and Kevin Liptak of CNN — Tensions are escalating between Trump and Puerto Rico's governor over disaster relief efforts. Ricardo Rosselló's top aides told CNN that during a tense encounter at the White House they were warned by senior White House officials that representatives for the US territory were pushing too hard to arrange a meeting aimed at discussing the island's dire situation with the President. Despite their requests, Trump has declined to schedule a meeting with Rosselló to discuss recovery efforts that are ongoing nearly two years after the storm hit.
Tweet, tweet:
Trump said, "I've taken better care of Puerto Rico than any man ever." He added, "Puerto Rico has been taken care of better by Donald Trump than by any living human being. And I think the people of Puerto Rico understand it." Polls actually show they strongly disagree. pic.twitter.com/dcRa8pcm53

— Daniel Dale (@ddale8) March 28, 2019
— 2020 — 
"Why it's not crazy to think this Florida Mayor will make the 2020 presidential debates" via David Smiley of the Miami Herald — Wayne Messam, the 44-year-old mayor of Miramar, released his first video ahead of a presidential campaign launch at Florida Memorial University in Miami Gardens. He'll spend the coming weeks promoting his name and a candidacy built around his first-generation Jamaican-American profile and a city on the edge of the Everglades. He is the longest of shots, the darkest of horses. What media coverage he's been able to nail down so far has focused mostly around the question of why. As in, why do this? But a better question might be: Why not? "What's the worse that happens?" said Steve Schale, a veteran Democratic strategist who ran Barack Obama's 2008 Florida campaign. "You run, and everybody knows you a little better?"
— OPINIONS & ANALYSIS —
"Florida's latest assault on transparency: Sealing names of foster parents" via Carol Marbin Miller of the Miami Herald — A bill before the Florida Legislature that is supported by the chronically troubled — and notoriously silent — DCF is designed to intensify secrecy. The bill would exempt from public disclosure the names of all foster parents. Even the ones like Jorge and Carmen Barahona, the Miami couple accused of unspeakable abuse to their twin foster children, Nubia and Victor, before the couple adopted them. DCF says the bill is necessary to protect foster parents from violent and vindictive parents. As evidence, the agency points to Candi Johnson, who, according to police, shot a Northwest Miami-Dade foster mother last year while snatching her children. Such a story is fiction. Johnson never asked for public records relating to where her children were living.
"More gain time could cut Florida prison population" via Drew Wilson of Florida Politics — The Florida Campaign for Criminal Justice Reform (FLCCJR) says allowing nonviolent offenders to lower their sentences through work could help bring down the state's prison population. Florida's "Truth in Sentencing" law requires convicts to serve at least 85 percent of their sentence. State law also allows inmates to work down their sentence by accumulating "gain time," which allows inmates to shave 10 days off their sentence per month. Per the Florida Department of Corrections, an inmate who maxes out on gain time every month during a 10-year sentence would rack up 913 days — about 2-and-a-half years — of credit toward their sentence. The Truth in Sentencing law would only allow them to use 548 days of those days, however.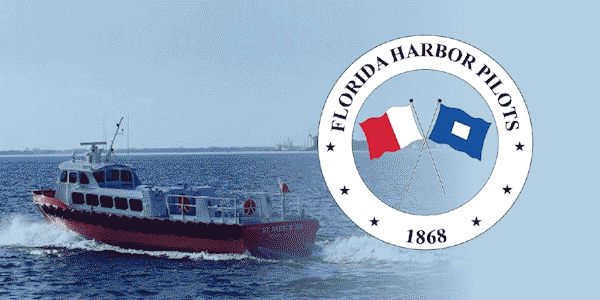 — MOVEMENTS —
New and renewed lobbying registrations:
Albert Balido, Anfield Consulting: Sixteen Thirty Fund
Holly Binns, The Pew Charitable Trusts
Jorge Chamizo, Floridian Partners: MAXIMUS
Scott Dick, SKD Consulting Group: International Interior Design Association
Chris Dorworth, Ballard Partners: South Central Florida Express
Robert Holroyd, Tripp Scott: Florida Association of Genetic Counselors
Rob Johnson, The Mayernick Group: Walmart Stores
Jonathan Kilman, Paul Lowell, Converge Government Affairs of Florida: Florida State Hispanic Chamber of Commerce
Mary McDougal, Joseph Salzverg, GrayRobinson: St. Lucie County Schools
Eliakim Nortelus, David Roberts, Nortelus Roberts Group: International Interior Design Association
David Ramba, Allison Carvajal, Cameron Yarbrough, Ramba Consulting Group: American Society of Interior Designers, International Interior Design Association
Teye Reeves, Smith Bryan & Myers: The Children's Home Society of Florida
William Rubin, Heather Turnbull, Melissa Akeson, Amy Bisceglia, Erica Chanti, Christopher Finkbeiner, Matthew Sacco, Rubin Turnbull & Associates: E. & J. Gallo Winery, Dewar Nurseries
Alan Suskey, Suskey Consulting: Hyperloop Transportation Technologies
Lila Jaber to be honored by Big Bend Minority Chamber of Commerce — The Chamber on Friday will present its Lifetime Advocacy Award to Jaber, who leads Gunster's government affairs practice and serves as the firm's regional managing shareholder. She is also the architect of Florida's Women in Energy Leadership Forum. Jaber, former chair of the Public Service Commission, is a founding board member of the Big Bend Minority Chamber of Commerce (2012-2018) where she "was a staunch advocate for the growth and promotion of women and minority business owners in the Big Bend region," a release said.
— WEEKEND TV —
Facing South Florida with Jim DeFede on CBS 4 in Miami: The Sunday show provides viewers with an in-depth look at politics in South Florida, along with other issues affecting the region.
Florida This Week on Tampa Bay's WEDU: Moderator Rob Lorei hosts a roundtable with University of South Florida Emeritus Professor of Government and International Studies Susan MacManus; Pinellas County Democratic Party Vice Chair Johnny Boykins; independent journalist Brendan McLaughlin; and political consultant Adam Goodman, Edward R. Murrow Sr. Fellow, Tufts University.
In Focus with Allison Walker-Torres on Bay News 9: A discussion of women in leadership positions in business and politics. Joining Walker-Torres are Frances Rios, co-creator, W Certified Company and Yvette Segura, regional vice president of USAA.
Political Connections on CF 13 in Orlando and Bay News 9 in Tampa/St. Pete: This week's show will a have an update on the latest from Tallahassee; state Rep. James Grant will discuss the implementing bill for Amendment 4, and PolitiFact Truth-O-Meter will rate a claim made by former Vice President Joe Biden regarding taxes.
The Usual Suspects on WCTV-Tallahassee/Thomasville (CBS) and WJHG-Panama City (NBC): Gary Yordon speaks with pollster Steve Vancore and Dr. Ed Moore.
This Week in Jacksonville with Kent Justice on Channel 4 WJXT: This week's guests are Rick Mulaney of the Jacksonville University Public Policy Institute; Dr. Sunil Joshi of the Duval County Medical Society Foundation; and Eric Rittmeyer talks mental toughness.
— ALOE —
"Florida has new millionaires thanks to Powerball and other scratch-off game winners" via Howard Cohen of the Miami Herald — A South Florida man did match five of the white ball numbers to score a cool million-dollar prize from The Florida Lottery, which announced Mark Stahl's good fortune. Stahl, of Tequesta, claimed the $1 million prize from the Powerball drawing held March 20. Glen Farris, 59, of Sanibel, claimed a $2 million Powerball prize from the drawing held on March 23. He, too, matched five of the white ball numbers but not the big Powerball. And Heliodoro Agueilera Varela, of Miami, claimed a $2 million prize from the Powerball drawing held on March 19. The Florida Lottery also announced that Patricia Geanuracos, of Hudson, claimed a $1 million top prize in the new $1,000,000 Luck Scratch-Off game.
"Disney bans smoking, limits stroller size in theme parks" via Gabrielle Russon and Dewayne Bevil of the Orlando Sentinel — With Disney's theme parks becoming more crowded, the company announced it is banning smoking and vaping inside the gates and oversized strollers, moves meant to free up space and allow visitors to have a better time. One sweeping change took effect immediately — prohibiting dry or loose ice, typically brought in coolers — to streamline the bag check process. "It's about time," said Dennis Speigel, president of Ohio-based International Theme Park Services. "It's the happiest place on Earth … Why should people be subjected to smoke at Disney?"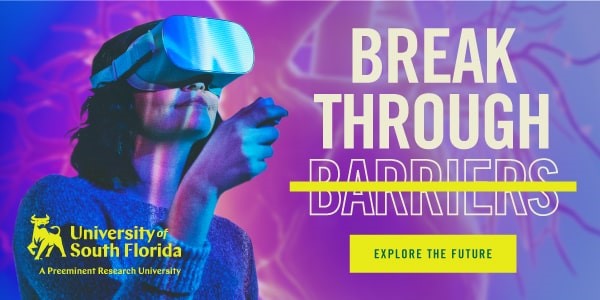 — HAPPY BIRTHDAY —
Happy birthday to Chris Korge and our friend, Louis Betz. Belated wishes to former state Rep. Jay Fant.
—
Today's Sunburn was written by Peter Schorsch, Phil Ammann, Daniel McAuliffe, Jim Rosica, and Drew Wilson.