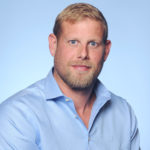 Worried about what will become of your family if aliens abduct you?
Well, there's insurance for that, offered by the UFO Abduction Insurance Company in Altamonte Springs. A standard $10 million policy is available for $20, ensuring that while you're headed for a new life on Mars your family will be headed for a new life in Palm Beach.
Of course, the policies are tongue in cheek. But rest assured, if alien abduction really were a thing, there would be a surplus lines carrier to insure against it.
We tend to think of insurance in terms of insuring our cars, motorcycles, homes or boats.
But there is another insurance market that flies under the radar – no clever commercials, no geckos, no Flo, no Mayhem. It covers risks that typical insurers either consider too risky to cover, or just don't have the knowledge and experience to know how to cover.
It is the surplus lines market, and it is increasingly important here in Florida, a state with its share of unique risks and economic growth
Individuals buy policies in this market, but for the most part, the surplus lines market insures businesses from risks not covered by traditional carriers.
Consider a theme park or amusement center that is opening a new thrill ride; the supplier of a new medical device going through clinical trials; a company that collects private data and confronts the possibility of data breaches and privacy liability; governments and companies that face the growing threat of cyber blackmail; a museum that hosts a traveling exhibit worth hundreds of millions of dollars.
The list can go on and on.
There even are policies that cover kidnapping and ransom, terrorism and other such threats.
It's not surprising that Florida, with its unique risks – particularly when it comes to storms and flooding – is the country's third largest market for surplus lines coverage with nearly $6 billion in annual premiums.
The industry doesn't fall under all the same regulations as standard insurance companies. Surplus lines carriers necessarily need more flexibility in customizing their products. This unique service has its own unique operating structure, governed by the Florida Surplus Lines Service Office.
Time and experience have proven that surplus lines carriers are reliable, financially sound, and smart options for those looking to cover risk that the admitted market can't or won't take.
It is crucial for our state that our regulatory structure remains flexible and governing legislation remains in line with 21st-century realities. Such has not been the case. Pending legislation would begin to modernize the marketplace for Florida's risk takers and job growers, bringing Florida in line with most other states.
Keeping the Florida market up to date and competitive in the surplus lines market is in the state's best interests – even if the aliens aren't coming for us.
___
Don Deising is vice president and branch manager at All Risks, LTD in Orlando.