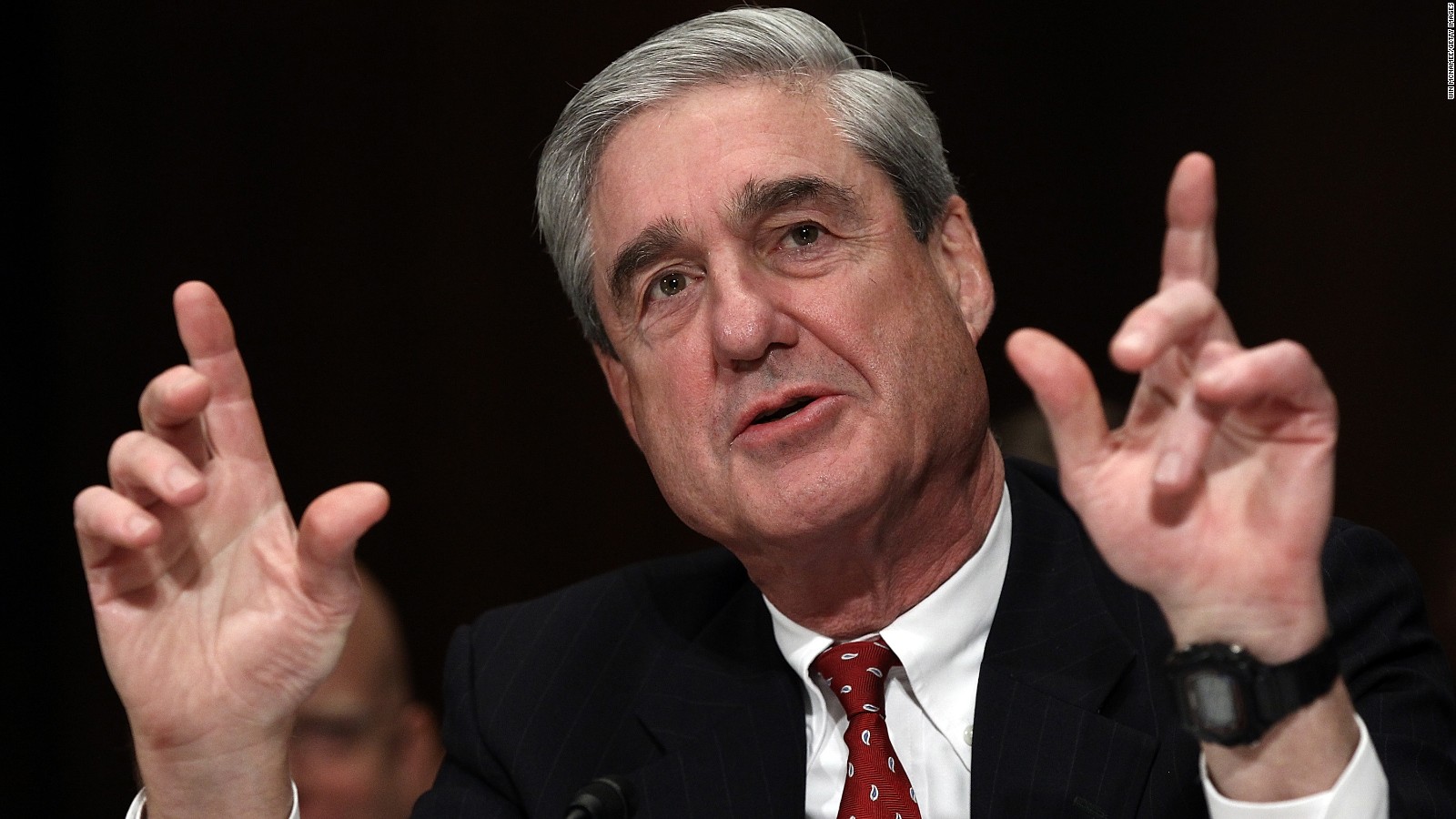 Reactions predictably break along party lines.
A report from Special Counsel Robert Mueller details two significant efforts by Russians to influence the 2020 presidential election. But it did not draw a conclusion whether President Donald Trump committed obstruction of justice.
Attorney General William Barr released these top-line findings in a letter (below) to Congressional leaders, But he said a full review of the report remains ongoing before its public release.
Florida leaders offered mixed reactions to Barr's letter.
U.S. Rep. Matt Gaetz, a Panhandle Republican, said the letter shows Democrats owe Trump an apology. He highlighted a section in a tweet that said no evidence was found the Trump campaign "conspired or coordinated with Russia.
"After two years and untold millions of taxpayer dollars, the conclusions of Robert Mueller's report have been released. The summary reveals what patriotic Americans have known all along: it was not 'Russians' who elected Donald Trump — it was the 63 million Americans who voted for him. Despite the overheated, hyperbolic rhetoric of the news media and Democrats in Congress, there was no collusion.
"Democrats in Congress who have stated that they found 'ample evidence' of collusion, that there was 'direct evidence' of collusion, and that there is a 'cloud of treason' surrounding the White House were wrong. These statements were lies. The people who spread these lies owe President Trump and the American people an apology," Gaetz said in a statement.
U.S. Rep. Neal Dunn, a Panama City Republican, sees finality in the report.
"After two years the case is closed and as President Trump has said time and again, there was no collusion and After two years the case is closed and as President Trump has said time and again, there was no collusion and there has been no obstruction," he tweeted.
"Special Counsel Robert Mueller had unlimited time and resources – including $25 million dollars – for his investigation and he chose to conclude it with no further action. Mueller found no cause of action. Democrats in Congress should follow his lead and allow the President to govern as he was elected by the American people to do. I look forward to the public review, so we can move forward to the pressing issues of the day."
U.S. Rep. John Rutherford, a Jacksonville Republican, criticized Mueller for not making more clear he found no evidence of bad intent on Trump's part.
"Since the appointment of Robert Mueller as Special Counsel, I have consistently sought a transparent, thorough, and independent investigative process into the very serious issues surrounding the 2016 election. Two years later as this rigorous process concludes, the Special Counsel's findings were clear — no collusion with Russia by President Trump or his campaign officials, decisively bringing this unfortunate saga to a close.
"It is shameful, however, that the Special Counsel was unwilling to clearly state that the president did not obstruct justice despite finding no evidence whatsoever that the president acted with 'corrupt intent.' By stating that, 'while this report does not conclude that the President committed a crime it also doesn't exonerate him' the Special Counsel willfully ignores a key tenet of our justice system — that the accused must be proven guilty beyond a reasonable doubt. Mr. Mueller then leaves it to the Attorney General to state clearly what the Special Counsel was unwilling to admit — without evidence of 'corrupt intent' the president could not and did not obstruct justice.
"These definitive findings provide long overdue closure to this chapter, yet Democrats appear determined to drag the American people through unnecessary political theater to undermine our president. Mr. Mueller employed 19 lawyers, 40 FBI agents, issued more than 2,800 subpoenas, executed almost 500 search warrants, made 13 evidence requests to foreign governments, and interviewed 500 witnesses in determining that no collusion took place and no evidence of obstruction exists. Yet, Democrat leaders suggest that their own investigation may yield a different outcome? I hope they will abandon their desperate chase for results that do not exist so we all may return our attention to the important work ahead of us finding solutions to move our country forward."
But U.S. Rep. Val Demings, an Orlando Democrat, reacted differently. She spotlighted a different line from the Barr memo: "While this report does not conclude that the President committed a crime, it also does not exonerate him."
"Every American should be relieved that the Special Counsel determined that President Trump did not knowingly coordinate with a foreign power to attack our election," she said in a statement. "However, the investigation has determined that six of the president's closest advisers committed federal crimes. Even worse, on the crime of obstruction of justice, the president's claim that he has been exonerated is directly contradicted by the Special Counsel's report, which explicitly says that it 'does not exonerate him.'
"It is now critical that Congress sees the full report and all underlying evidence. The American people deserve absolute transparency and accountability from our leaders. Congress will continue our work."
U.S. Rep. Michael Waltz, a DeLand Republican, said he wants the report public but all must accept the findings.
"I voted with every other member to make Director Mueller's report public in accordance with the law. But let's be clear: This was an exhaustive, thorough investigation. We MUST accept its findings. @POTUS DID NOT collude. Let's move on – for the good of the country."
U.S. Rep. Daniel Webster, a Clermont Republican, noted the expense of the investigation.
"According to the report the Special Counsel's team issued more than 2,800 subpoenas, nearly 500 search warrants, 230 orders for communications reports, interviewed about 500 witnesses and made requests to 13 foreign governments for evidence," he said in a statement. "At the end, Mueller found what millions of Americans already knew – they alone freely exercised their right and chose him to be our President.
"I hope that Democrats will now end their partisan, unfounded attacks on our President. The American people spoke and the investigation has been completed. It is time to move on and focus the use of taxpayer dollars on the issues that matter the most to the American people."
U.S. Rep. Kathy Castor, a Tampa Democrat, said the public and Congress still need more information.
"I read AG Barr's summary and have many concerns and questions that only the #FullReport can answer," she tweeted. "What does it mean that the report 'does not exonerate' the president? What do the other case referrals entail? Americans deserve to know all of the facts."
U.S. Rep. Ross Spano, a Dover Republican, said it's time to move on from the issue.
"The time has come for America to move forward, as one, and for Congress to focus on the priorities of the American People: Security, Prosperity and Investment in our future," Spano tweeted. "Thankful for @POTUS @realDonaldTrump and his positive agenda for ALL!"
U.S. Rep. Vern Buchanan, a Sarasota Republican, said the report should close the chapter on the investigation.
"Now that Special Counsel Robert Mueller has concluded no Russian conspiracy it's time for the country to heal and move forward with a positive agenda for the future," he tweeted.
"Obviously it's good news that after a two-year, $25 million investigation, Mueller found no evidence of collusion and brought no charges of obstruction. Time to move on. We have many challenges and opportunities, such as keeping the economy strong, addressing the high cost of health care and securing the border with Mexico. To accomplish this, we will need to end the toxic political climate and work together."
U.S. Rep. Greg Steube, a Sarasota Republican, said the findings prove what Trump long-held.
"Today's principal conclusions on the Mueller report from AG Barr prove what @realDonaldTrump has said all along — no collusion," he tweeted. "Now, I hope that Democrats in Congress will stop their endless investigations and we can move forward as a country. I look forward to putting this behind us and getting to work to improve the lives of Floridians."
U.S. Rep. Frederica Wilson, a Hollywood Democrat, reminded that House members already demanded the report become public.
"Reminder: 420 members of the House voted for the #MuellerReport to be made public – and not a single one voted against it. This is bipartisan," she tweeted. "A short letter isn't a replacement for real transparency. Americans have a right to the truth."
U.S. Rep. Brian Mast, a Stuart Republican, said the findings should put an end to more investigation by Congress.
"I think it's clear that this has been about anti-Trump politics since the beginning, but Congressional Republicans never obstructed the Mueller investigation because there's no reason to run or hide from the truth," he said.
"I've always said that if we seek out truth and embrace it then Americans can know that we all play by the same set of rules. Now, it's time for Democrats in Congress to embrace the truth, as Robert Mueller has concluded after two years and tens of millions of dollars, that there was no collusion with Russia and look into how the FBI concocted a multi-million dollar investigation largely based on an unverified dossier of fake intelligence. More than anything, it's time for Democrats in Congress to stop the partisan obstruction, set aside the one-sided Congressional witch hunts and finally govern in a bipartisan way that puts people before politics."
U.S. Rep. Alcee Hastings, a Fort Lauderdale Democrat, said Trump has mischaracterized the report and Barr's memo.
"Contrary to the Administration's statements, the findings of the Special Counsel pointedly do not exonerate the President of obstruction of justice," he tweeted. "It is nothing short of urgent that AG Barr #ReleaseTheReport. Congress and the public deserve to know the truth!
U.S. Rep. Lois Frankel, a Boca Raton Democrat, said the Barr memo only showed the need for Mueller's full report to be made public.
"The only thing that's clear about Attorney General Barr's summary is that it raises more questions than answers," she said in a statement. "Mr. Trump was not exonerated, despite what he may claim, and the future of our democracy depends on getting to the truth. The full Mueller report and underlying documents must be made available to Congress, so oversight can proceed unimpeded."
U.S. Rep. Ted Deutch, a Boca Raton Democrat, said Congress will need more answers that Barr's memo provides alone.
"Questions remain related to evidence of obstruction of the investigation into Russian election interference," he tweeted. "I expect AG Barr & SC Mueller to answer our questions. The American people deserve the facts, not just AG Barr's interpretation of the investigation."
U.S. Rep. Debbie Wasserman Schultz, a Sunrise Democrat, sharply criticized Barr for putting out a conclusion summary instead of a full report.
"Attorney General Barr, who works at the discretion of the President, has done a disservice to this investigative process. Mr. Barr has quickly drawn and released conclusions from an investigative report that Congress and the public have yet to see, and his handling of it underscores the need for immediate and full disclosure of the Mueller report," she said in a statement.
"Mr. Barr must also make the entire collection of underlying documents public, and then come before Congress to explain the reasoning for his own conclusions — for all to see, hear and review. Without complete transparency, the public and Congress will never credibly know the full truth about this unprecedented foreign interference in our democracy, and just as important, Americans will not know how the conclusions to the investigation of this historic incident were ultimately arrived at, or what obstacles were placed in its way."
This post will be updated with further reactions.