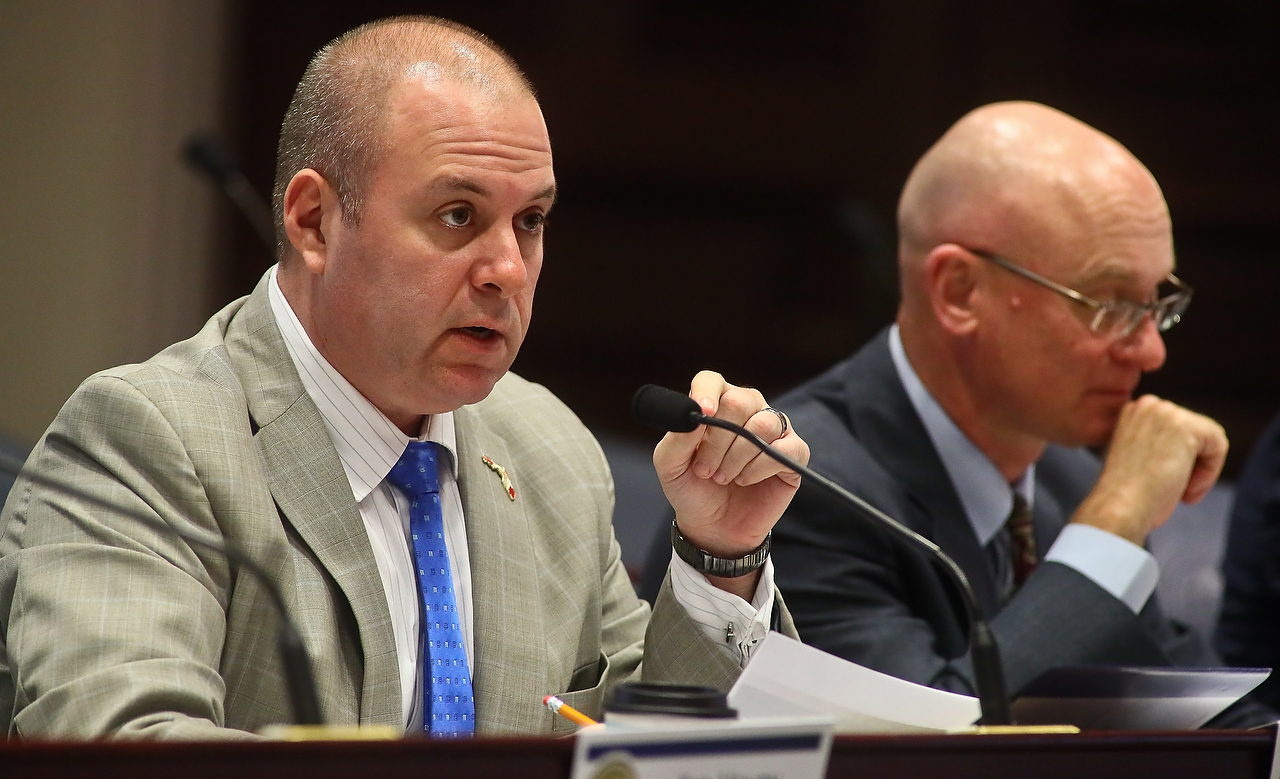 "It is not the state's responsibility that if you go into a salon you get a great experience."
A bill eliminating licensing of such professions as talent agents and interior designers and scaling back licensing requirements for fields ranging from barbering to geology won approval Tuesday from a House committee.
The Government Operations and Technology Appropriations Subcommittee approved the measure (HB 27) by a split vote largely along partisan lines.
The sponsor, Republican state Rep. Blaise Ingoglia of Spring Hill, said it strips away regulations and licenses that do not protect the public. Florida has one of the most licensed workforces in the country, he added.
And he declared that in too many fields, Florida's licensing requirements long ago went beyond just protecting health, safety and consumer interests, and began protecting job security for those already in the field, and income at training schools that provide the education needed to meet the state's increasing requirements.
"So what has happened over time is the state has listened to a lot of arguments in pushing those [required training hours] up. But the hours weren't necessary to protect Floridians or the customers, they were there quite honestly to protect the bottom line of these schools," Ingoglia said.
The bill is similar to measures introduced in recent Sessions but which died.
This year, however, the bill along with its counterpart (SB 1640) in the Senate, is a priority for Gov. Ron DeSantis. He held a "deregathon" of Florida's licensing boards in February to push his message that Florida over-regulates professions. The efforts also have strong backing of conservative business groups.
Many individual professional associations are in opposition, however.
Ingoglia sought, in his closing, to characterize many of them as simply trying to protect the exclusivity of their professions without demonstrating clear public safety, sanitation or consumer protection concerns.
Nonetheless, the professionals argued that licensure provides clear protection for consumers, and often provide liability protection for companies who hire licensed professionals.
In particular, witnesses argued against eliminating licensing for interior designers and talent agents.
"Under this bill, their [college] degree will be their license. If they get a degree, they can go to work," Ingoglia replied.
Democratic state Reps. Bruce Antone of Orlando and Kamia Brown of Ocoee also expressed concerns about removing regulation of hair braiders, hair wrappers, and body wrappers, and reducing requirements for such professions as nail specialists.
In cases where training hours are being reduced, Ingoglia replied, any requirements for sanitation, safety or consumer protection rules will not be reduced. It is the state's responsibility to regulate safety, he said.
But "it is not the state's responsibility that if you go into a salon you get a great experience."