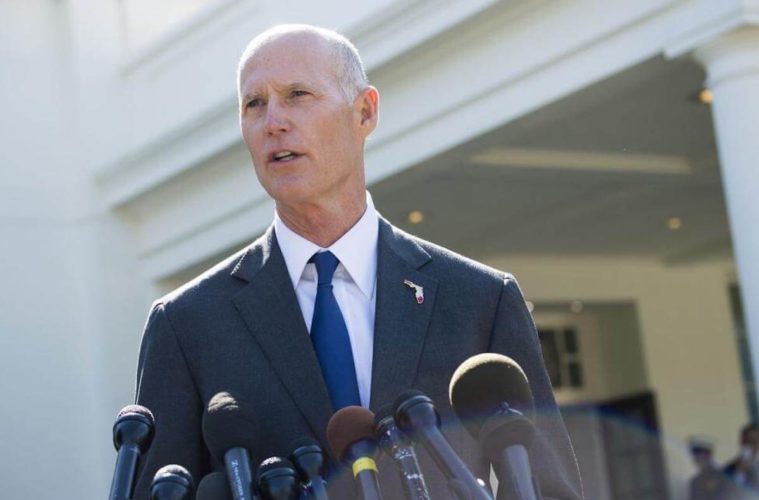 Scott is a member of the Senate Budget Committee.
Florida Republican U.S. Sen. Rick Scott is introducing federal budget amendments seeking to provide the full $200 million that Florida asked for Everglades restoration and to assure that the federal government will financially back pre-existing conditions coverage in health care insurance.
Scott announced Wednesday he is proposing five budget amendments that would address the issues he campaigned on or has taken up since settling into the U.S. Senate: Everglades restoration, disaster relief funding, coverage of pre-existing conditions, support for the U.S. Coast Guard, and money for military base reconstruction and renovation, particularly for military family housing.
The amendments are in addition to proposals for what he had dubbed his "Fighting for Florida Budget Agenda", which included a call for $140 million for Florida's ports. That agenda also had included asks for Everglades, disaster relief, and military base money.
Scott is a member of the Senate Budget Committee, which meets Thursday and Friday to consider the fiscal year 2020 budget resolution.
"This budget resolution is an important step to reign in out-of-control spending that has our country headed for a debt crisis. I'm introducing several amendments to the budget resolution that support priorities important to Florida," Scott stated in a news release. "That includes taking care of those with pre-existing conditions, fighting for disaster relief funding for Florida and Puerto Rico, supporting our military members and their families, and protecting our environment."
However, the five specific proposals he made Wednesday, as described by the release, do not reign in any out-of-control spending, exactly, but propose additions to spending that were not covered by the proposed budget offered by President Donald Trump, or adequately in the Senate's resolution. On Wednesday Scott did not announce any budget cut proposals.
Scott's proposal for the Everglades restoration is the same as Florida Gov. Ron DeSantis, Scott, fellow Republican U.S. Sen. Marco Rubio, and a bipartisan coalition of all 27 of Florida's members of the Florida House of Representatives have requested, $200 million. Trump's budget proposal had offered less than $70 million.
The disaster relief calls for "timely and adequate" disaster funding for relief and recovery efforts to areas devastated by hurricanes and flooding. Under this amendment, communities in Florida's Panhandle would have quick access to resources they need to rebuild and recover after Hurricane Michael. This amendment also includes assistance for Puerto Rico.