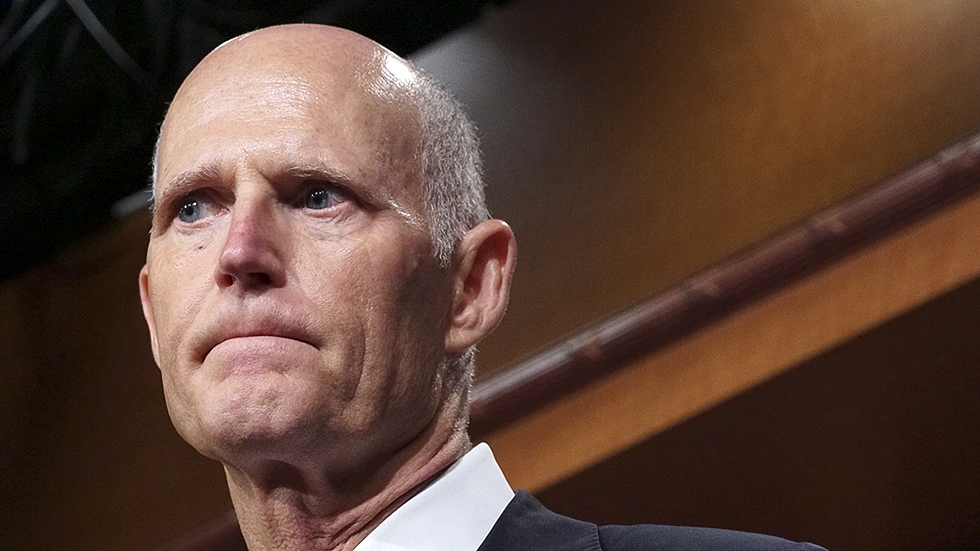 Florida senator wants Pharma accountability, not Medicare for all.
The top goal for health care reform must be reducing costs for individuals, said U.S. Sen. Rick Scott. Part of that means demanding pharmaceutical companies charge consumers less.
"What I'm going to focus on is how you drive down cost," the Florida Republican said.
Scott discussed his own plans during an appearance on CBS' Face The Nation. President Donald Trump tapped Scott, Wyoming Sen. John Barrasso and Lousiana Sen. Bill Cassidy to develop a GOP alternative to ObamaCare.
Scott noted his own history as CEO of Columbia/HCA.
"I ran the largest health care company in the world, and I care about the cost of health care," he said.
As an executive at HCA, he said the company argued with Big Pharma as it tried to charge more in the U.S. for the same drugs sold in Europe.
On that front, Scott said he ultimately wants to deliver for consumers as much as for the president.
Scott brought up his most recent piece of major legislation, the "Transparent Drug Pricing Act." The bill aims to stop drug companies from charging more for medication in the U.S. than in other countries.
He unveiled his legislation on Friday in Fort Myers, the same day he visited Lake Okeechobee with President Donald Trump.
Interestingly, Vermont Sen. Bernie Sanders, who is running for the Democratic nomination for president, also addressed medicine costs on Face The Nation.
Earlier the hour, Sanders promised if elected president to "cut prescription drug prices by 50 percent."
That's something host Margaret Brennan noted in the interview.
Scott said he appreciated the overlap in interest with Sanders.
"We don't agree on much, but I'm glad he cares about prescription drug prices," Scott said of Sanders.
But Scott distanced himself from Sanders overall. He said his Vermont colleague, a self-described Democratic Socialist, favors utter government control.
"We do know that Medicare for all, which Sen. Sanders is all in on, is going to just ruin the health care system," Scott said.
That why Democratic health reform efforts have never failed to lower costs, Scott asserted.
Scott said the biggest hurdle for any health care reform now will be getting agreement with the House. Democrats won control of the House in November while Republicans kept control of the Senate.
"With [Speaker of the House] Nancy Pelosi in the House, it's going to be tough to get something done," he said.