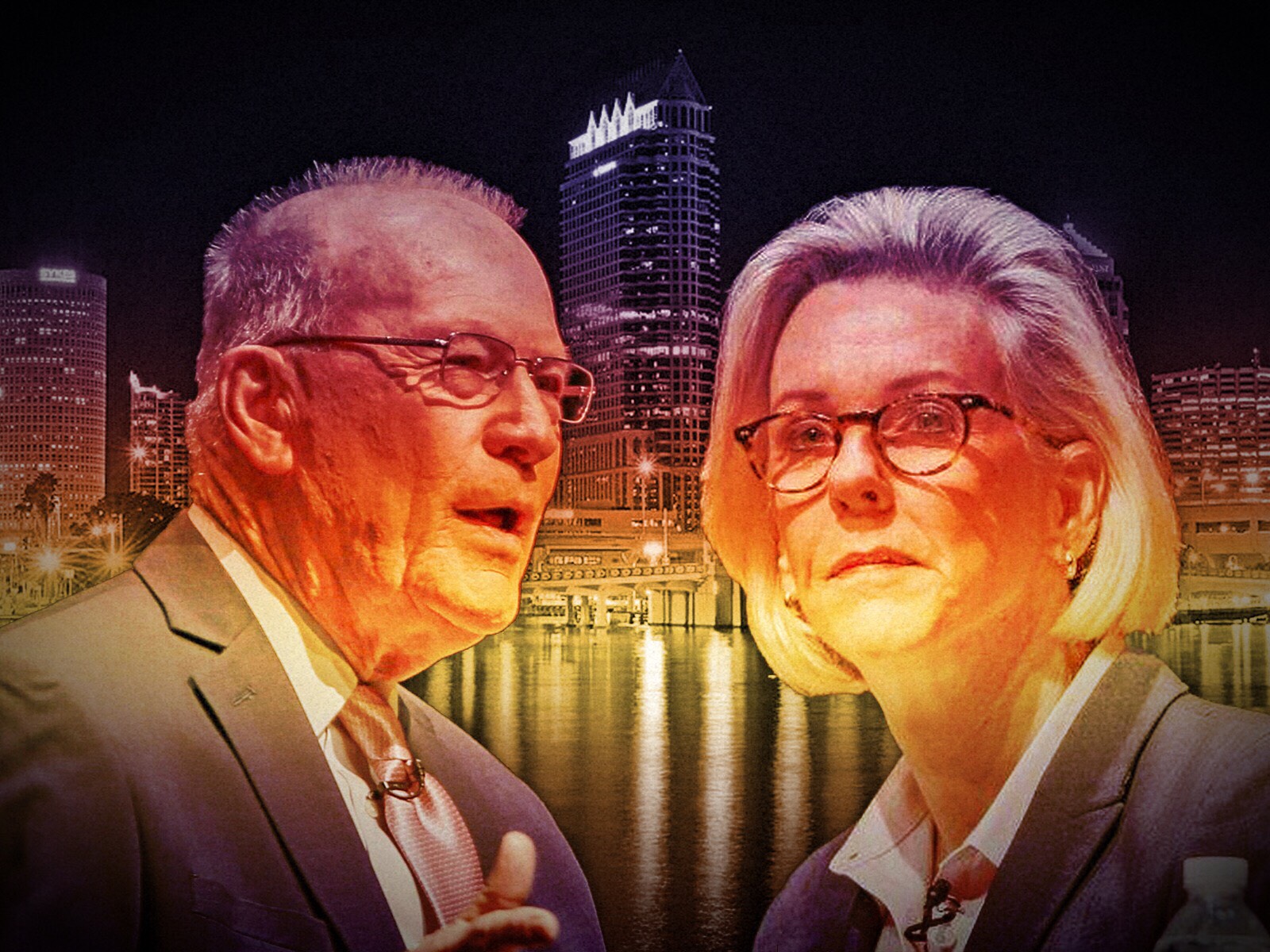 Every bit of logic says this is not the way to win an office like Tampa's Mayor, but Straz remains consistent.
David Straz must have a lot of faith in the people guiding his campaign to be Tampa's next Mayor.
I'm not just talking about the approximately $4 million he has spent from his considerable bank account in this quest. He won't miss the money, and he is planning to spend a lot more.
However, the way he is spending that cash is curious at best. His continuing line of attack against opponent Jane Castor has been bizarre. He has run a dark, drab, and conspiracy-driven campaign against the former Police Chief, with little return on investment.
It's worth noting that Straz voted for Donald Trump in 2016, but has said he regrets that. Still, he has run a Trump-like campaign — self-funded, filled with unsubstantiated charges, and attacking institutions like the media and local officials.
Every bit of logic says this is not the way to win an office like Tampa's Mayor, but Straz remains consistent.
Consistently baffling, that is.
From the start, Straz has tried to appeal those who believe the current Mayor, Bob Buckhorn, has an unholy alliance with Tampa Bay Lightning owner Jeff Vinik. Whispering conspiracists have convinced each other the partnership is a Deep State plot to fleece helpless taxpayers.
Where's the proof? They'll get back to us after Straz is elected.
People didn't buy it in the general election, giving Castor 48 percent of the vote despite a bloated field of seven candidates. She more than tripled Straz's total and there is no indication he has cut into that margin.
With a little more than three weeks remaining until the April 23 runoff, he is running out of time.
Florida Politics reported his response was to dump another $700,000 into his campaign. Presumably, a lot of that will go into TV ads because that seems to be the main way Straz communicates. He hasn't been big on personal appearances, especially when Castor would sharing the stage.
Straz is trying to play the "man of the people" card.
He has attacked Castor as a double-dipper, running for Mayor while taking a $113,000 annual pension she earned for 31 years on the Tampa Police force. He didn't mention that being a cop is dangerous. There aren't many jobs where you leave for work in the morning knowing you might not make it home at night.
The Mayor's job pays about $160,000, but Straz said he wouldn't take a salary.
That's generous from a man who owns five homes and a $172 million fine arts collection.
Straz also owns a Bentley and has $1.1 million mausoleum dedicated to himself in Tampa. You can't miss it.
His final resting place in Tampa's Myrtle Cemetery is complete with stained glass windows and his name — David A. Straz, Jr. — in giant letters carved into the marble.
Oh, I'm remiss. In addition to the Straz name, the monument reads "& Family."
Just plain folks.
Tampa police and fire unions blasted Straz for the double-dipping charge.
"The men and women of the Tampa Police Department aren't given anything. They earn the pension they receive through the contributions they make and the hard work that they do every day protecting the citizens of Tampa," said Abe Carmack, president of the Tampa Police Benevolent Association.
"Each and everyday police officers put their lives on the line protecting the citizens of Tampa and, in some instances, make the ultimate sacrifice."
Those double-dip commercials still are airing all over local TV.
Straz, by the way, made the bulk of his fortune in the banking industry. There's nothing wrong with that, but he probably shouldn't be questioning a police veteran who earned her pension.
If he wants to be known for running the goofiest mayoral campaign in Tampa's history, that's his business because it's his money. He seems to be convinced this is the way to go.
I guess we'll find out on April 23.