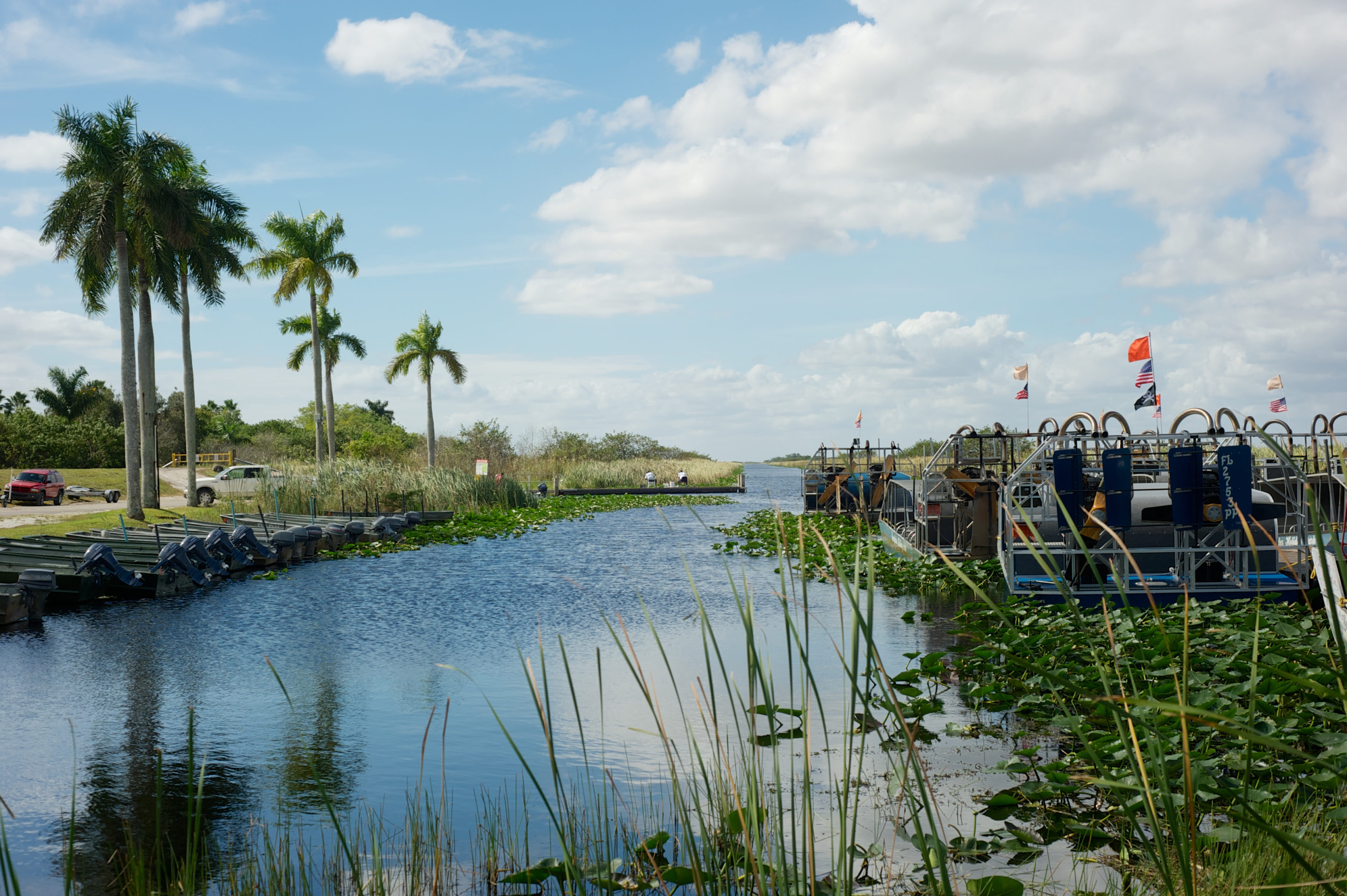 The letter is aimed at the committee now putting together the water appropriations bill.
Democratic U.S. Reps. Debbie Mucarsel-Powell and Alcee Hastings and Republican U.S. Reps. Brian Mast and Francis Rooney are leading a united, bipartisan Florida push in the U.S. House of Representatives for $200 million for Everglades restoration funding.
Mucarsel-Powell, Mast, Hastings, and Rooney have sent a letter also signed by 16 other Florida House members to the chair and ranking member of the key House committee now considering federal water infrastructure spending: the House Committee on Appropriations Subcommittee on Energy and Water. The letter makes their case that the Everglades and related water projects need the full $200 million Florida leaders have been requesting.
Last year Congress appropriated just $50 million. This year, despite earlier pushes by Gov. Ron DeSantis, Florida's two Republican U.S. Sens. Marco Rubio and Rick Scott, and all 27 Florida members of the U.S. House for the $200 million the U.S. Army Corps of Engineers has programmed, President Donald Trump's budget plan called for less than $70 million.
"We in South Florida are speaking with one voice to tell the Trump Administration that the federal government needs to fulfill its commitment to our constituents by providing the necessary funding for Everglades restoration," Mucarsel-Powell stated in a news release announcing the effort. "There is bipartisan support to fully fund Army Corps of Engineers projects for the Everglades at $200 million, and if President Trump was being sincere when he visited Lake Okeechobee about protecting our water, our environment, and creating new jobs, he should fully fund Everglades restoration programs."
The letter, signed Monday, comes just three days after Trump visited Lake Okeechobee, joined by both Republicans and Democrats, and vowed support for the Everglades.
"The federal government needs to step up with a strong funding commitment for infrastructure projects that are critical to Florida's environment, economy and public health, especially now that Governor DeSantis has made state matching funds for these projects a top priority," Mast stated in the news release. "We also cannot allow misguided red tape and bureaucracy to stand in the way of Everglades restoration, which is why we are requesting a $150 million increase in funding for the environmental restoration construction account that has been used by the Army Corps to fund projects like the C-44 Reservoir and Kissimmee River restoration. This has bipartisan support and is absolutely critical to stopping harmful discharges, toxic algal blooms and the continued destruction of the Everglades."
The Democratic-controlled House is where the budget action takes place; Mucarsel-Powell, Mast, Hastings, Rooney and the others are aiming at where the 2020 Energy and Water Development and Related Agencies Appropriations bill is now being put together.
"For the third year in a row, President Trump's budget has cut federal funding for Everglades restoration," Hastings stated. "So much of South Florida's quality of life depends on the Everglades. More than 8 million Floridians rely on this national treasure for their water supply, and the sawgrass prairies and mangrove forests are home to numerous vulnerable, threatened, and endangered species. It is critical for the Florida Delegation to stand united against anything that slows down Everglades restoration. This is not some impossible problem that we cannot solve. We can solve it with bipartisan support and full funding from the federal government."
The latest letter also was signed by Democratic U.S. Reps.. Debbie Wasserman Schultz, Al Lawson, Darren Soto, Val Demings, Ted Deutch, Kathy Castor, Stephanie Murphy, Donna Shalala, Lois Frankel, and Charlie Crist; and by Republican U.S. Reps. Bill Posey, Michael Waltz, Greg Steube, Ted Yoho, Vern Buchanan, and Matt Gaetz.
"The single biggest issue impacting our Southwest Florida community is water quality," Rooney declared in the release. "Over the past two years, we have been successful in obtaining nearly $1.1 billion for repairs to the Herbert Hoover Dike and Everglades restoration. It is critical that we maintain these funding levels so that we may speed up the projects necessary to fix our water. Just last week, I was with President Trump at Lake Okeechobee receiving an update on these repairs and I stressed the importance of federal funding to fix our waters. Clean water is key to our economy and ecology in southwest Florida. I will continue working with my colleagues from Florida to fix our water quality."
The letter is addressed to Democratic US. Rep. Marcy Kaptur of Ohio, the chair, and Republican U.S. Rep. Mike Simpson of Idaho, the ranking member.
It asks for money to support the Corps' work to "continue the recent momentum we have seen in achieving the decades-long goal of Everglades restoration." The letter describes the need to preserve the "national treasure" and points out it is a source of drinking water for a third of Floridians.
"There is little question that restoration of America's Everglades is necessary," the letter declares. "The bridges and canals built decades ago to 'tame' the River of Grass threaten a treasured ecosystem that impacts our way of life. Billions of gallons of water that help prevent saltwater impingement are needed for the Everglades National Park, but instead are washed into the sea through discharges from Lake Okeechobee and an elaborate canal system that severely damages the coastal estuaries. This polluted water strains our fishing and tourism business, as well as poses a danger to public health."