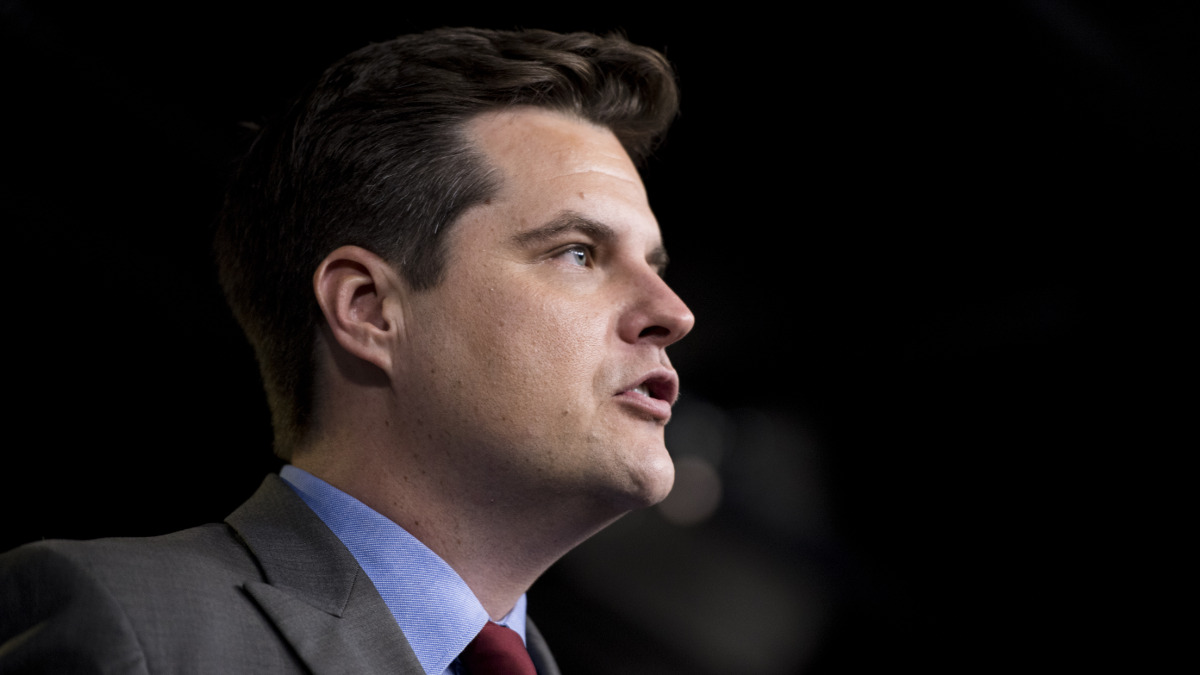 The Florida congressman may be mulling a move to Alabama.
Maybe you read that Republican U.S. Rep. Matt Gaetz wanted to be Florida's Attorney General.
Well, that was so 10 minutes ago.
We sleuthed around and discovered he may have a better plan: Running for the U.S. Senate.
No, he's not planning to oust U.S. Sens. Rick Scott or Marco Rubio, despite his reported distaste for the former. He's eyeing Alabama.
Wait, wait, don't leave yet. Here's why this scheme is not as crazy or harebrained as you may first imagine.
First of all, it is ri-donk-ulously easy to qualify for the office there.
You have to be at least 30 years old, a registered voter in the state and, oh, there's a residency requirement of one day.
Honestly, this is a good way to jump in for Gaetz, who now represents the Panhandle (that's almost Alabama, right?). Alabama has a runoff and there will be a multicandidate primary.
President Donald Trump could well be very helpful in introducing him. The Prez isn't crazy about his options there to date, as none were nearly as effusive in backing him as Gaetz.
The kicker: Gaetz tells us he "may have mentioned" the idea of running in 'Bama to some people "in passing."
Will a Gaetz Senate candidacy fly in the "The Heart of Dixie?" He'll never know … until he tries. Or, you know, polls.