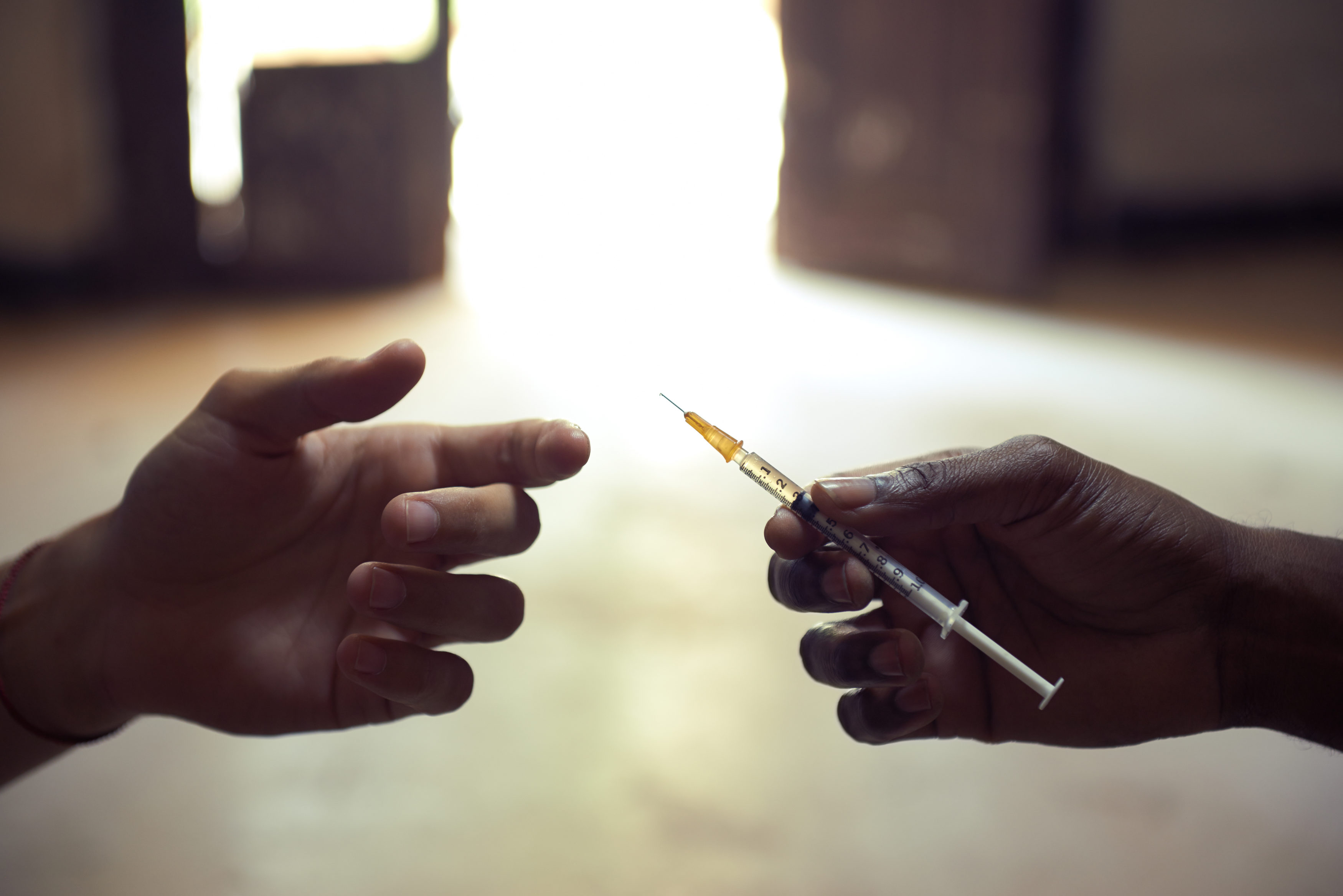 A companion in the Senate has advanced through all its committees.
A bipartisan bill to expand Miami-Dade County's needle exchange program throughout the state has cleared a second House panel.
The Judiciary Committee OK'd the bill Wednesday morning.
The measure (HB 171) was filed by state Reps. Shevrin Jones, a West Park Democrat, and Rene "Coach P" Plasencia, an Orlando Republican. Jones also testified in front of the committee.
The legislation has already been approved by the Health Quality Subcommittee. It will head next to the Health and Human Services Committee.
In 2016, the Infectious Disease Elimination Act (IDEA) created the needle exchange program at the University of Miami. The five-year pilot program was limited to Miami-Dade County.
The 2016 act also prevented state, county or municipal funds from being used to operate the program. The House measure would still bar state funds from being used but would allow counties and municipalities to divert funds to help support the exchanges.
While the bill gives the state's other 66 counties the option to create a similar program, it would not require them to do so.
"The opioid epidemic has been crippling each of our communities," Jones said. "In 2017, we saw 4,279 lives lost to opioids like heroine and fentanyl, more than double the deaths reported only three years before. Miami-Dade County resisted the trend because of their clean syringe exchange program."
The Centers for Disease Control and Prevention notes the exchanges can prevent the spread of HIV and other diseases by ensuring addicts are using clean needles.
During testimony, Jones responded to a question from Rep. James "J.W." Grant, asking whether county participation would remain uniform throughout the county. In other words, once a county authorizes an exchange program, could individual municipalities opt out?
That answer is "no," according to Jones. He said the bill would be updated to ensure uniformity throughout counties that choose to participate.
"The Sheriff's Association has language for us to do that," Jones said. "We are going to accept that language in the next committee stop. And that language will also be accepted over in the Senate to ensure that there won't be confusion."
A companion bill (SB 366) in the Senate has been filed by Sen. Oscar Braynon II. That measure has advanced through its three committees already.