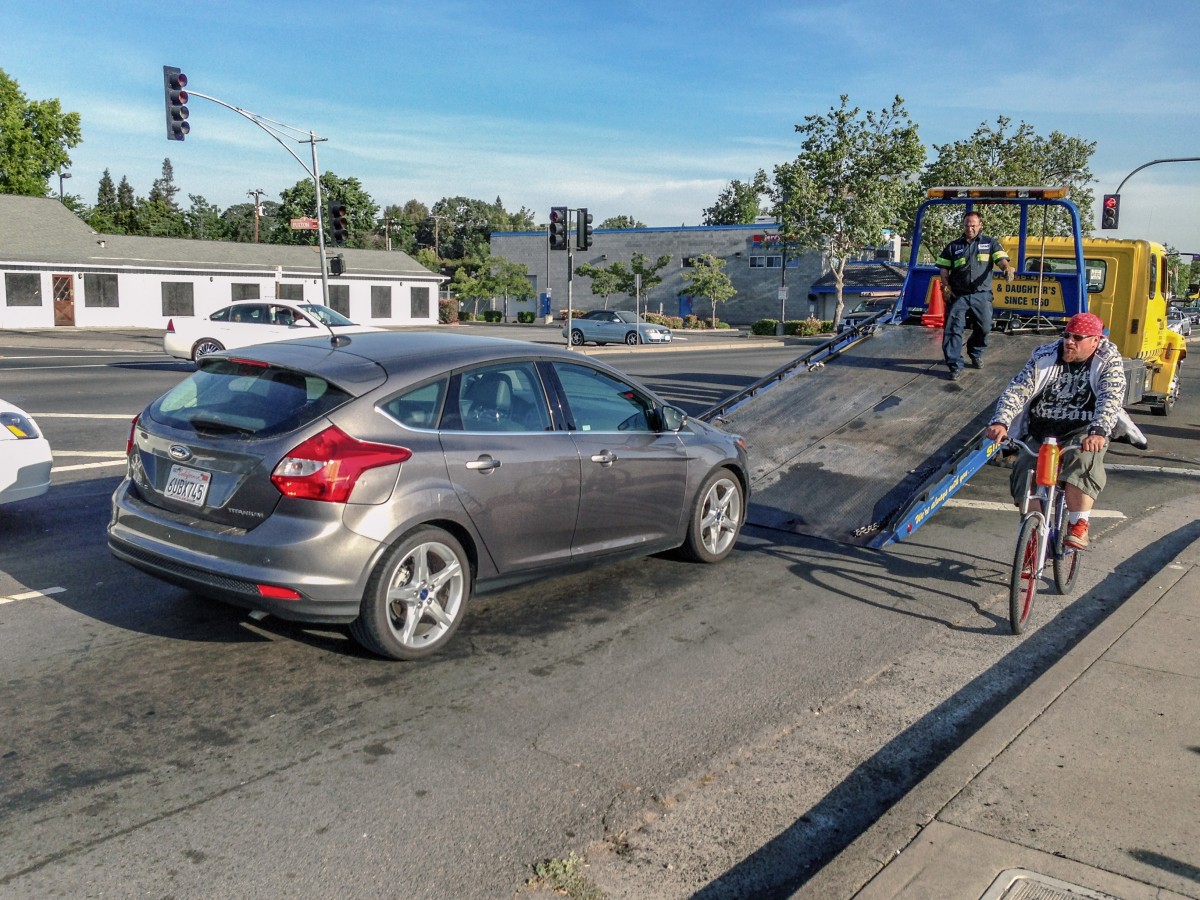 A single tow cost one company "somewhere in the $40,000 range."
There's a new trend among South Florida attorneys: taking tow companies to court.
Just like assignment of benefits suits for home damage and auto glass, trial lawyers have latched on to a one-way attorney fee provision in state law that allows them to collect big checks from tow companies.
As written in statute: "When a person improperly causes a vehicle or vessel to be removed, such person shall be liable to the owner or lessee of the vehicle or vessel for the cost of removal, transportation, and storage; any damages resulting from the removal, transportation, or storage of the vehicle or vessel; attorney's fees; and court costs."
At first glance, the rule seems simple enough — if a tow truck driver yanks a car from a parking lot he wasn't supposed to, the owner doesn't have to pay and is owed some compensation.
But why put the towing industry on the hook?
Just to be clear: If tow truck drivers snap up cars unjustly, they deserve to get sued. But that's rarely the case.
In general, tow companies look after parking lots because the property owner hires them to. If the lot owner signs a deal with the tow company, then the drivers are simply doing their job.
Nobody likes having their car towed, and who hasn't taken weighed the risk and decided to chance it in a tow lot from time to time? But so long as there's a warning sign, the tow company is in the right.
There's the rub — property owners are responsible for putting up signage, not tow companies.
Florida law requires notices to "be placed at each driveway access or curb cut allowing vehicular access to the property, within 5 feet from the public right-of-way line." If there's no signage, or if an attorney whips out a measuring tape and finds the sign isn't close enough, that's a lawsuit.
Since the typical tow costs a driver between $50 and $100, the lawsuits might not seem like a big deal. But those attorney fees can be a real gut punch.
One law firm in the tow game, Cornish Hernandez Gonzalez, said on Facebook that a recent case they handled probably cost the tow company "somewhere in the $40,000 range."
$40,000. For one case.
There's predatory towing, and then there are predatory lawsuits. And with paydays like that, it's no wonder the firm said its "mission" is to flood the courts with 1,000 of these cases this year alone.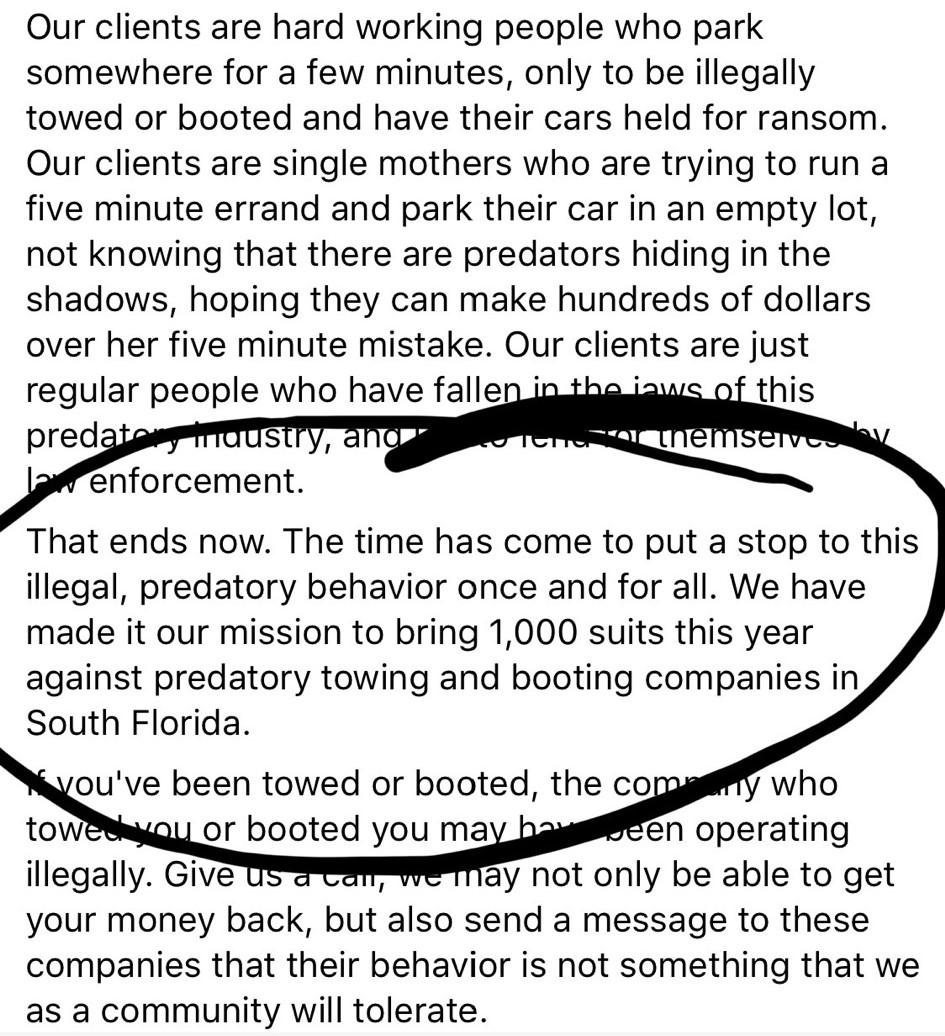 Lawmakers have a chance to curb this unscrupulous practice in the 2019 Legislative Session. A bill sponsored by Sen. Joe Gruters, a Sarasota Republican, would strike out the provision allowing tow companies to be sued as well as the 5-foot rule.
SB 1792 would still require signage within 25 feet of the front of parking lot, and it would still hold tow companies liable if they smash up a car during their haul.
All it does is stop predatory lawyers from parking outside of businesses waiting to spring gotcha lawsuits on people who are simply doing their job.