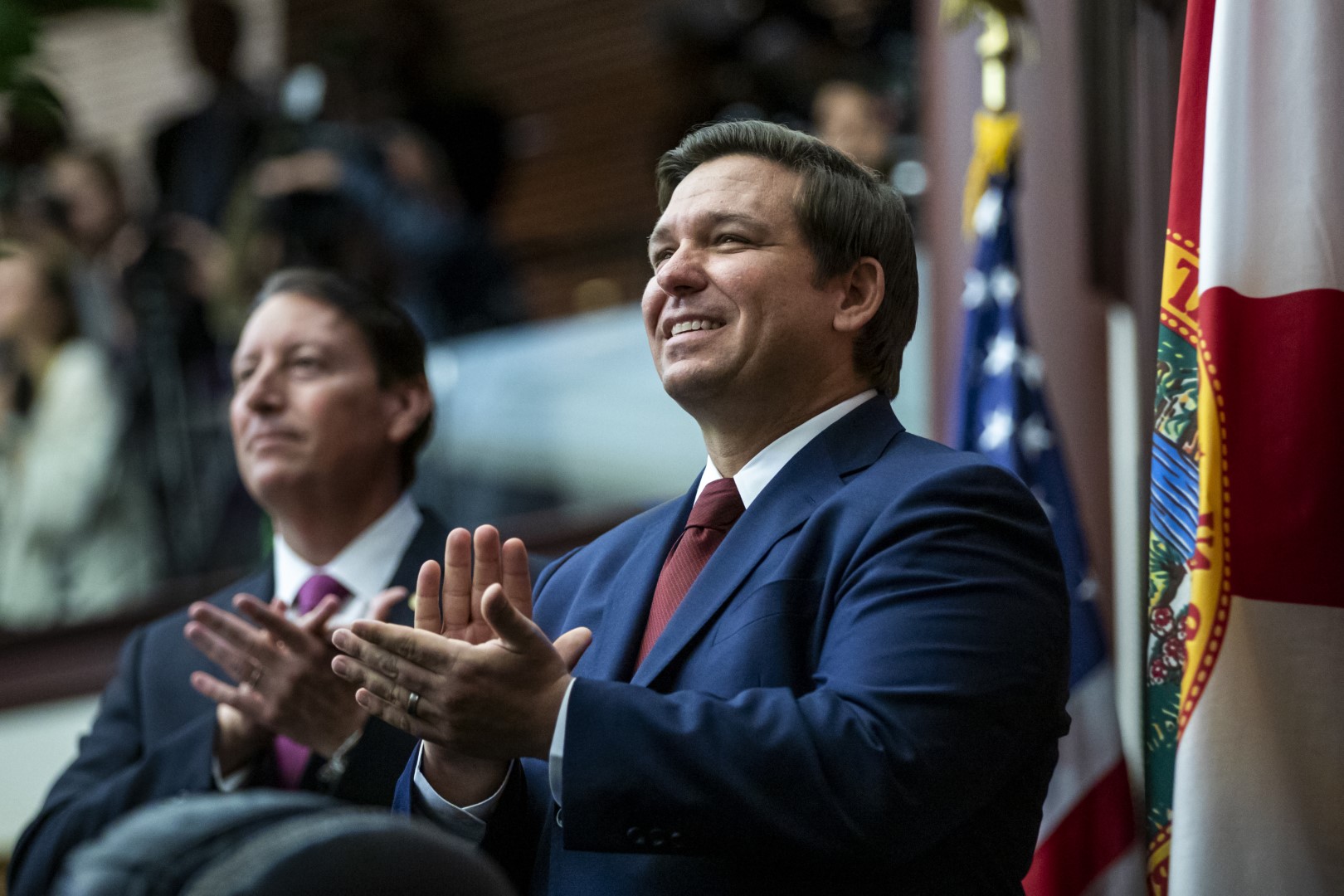 The poll found a 62 percent job approval rating for the new governor.
Another poll, this time from Mason-Dixon Polling & Strategy, is showing strong approval by Floridians for the job Gov. Ron DeSantis is doing so far.
The new Republican Governor has a 62 percent job approval with registered voters in the Mason-Dixon poll being released Thursday morning, with just a 24 percent disapproval rate. That's a little better even than the recent polls by Quinnipiac University and the University of North Florida's Public Opinion Research Lab, both released last month. Quinnipiac found 59 percent approval; UNF, 60 percent.
The Mason-Dixon poll also finds Floridians worried that the state has been slow in enacting medical marijuana laws, yet showed faith in DeSantis' efforts to fast-track them in his administration. The poll found 66 percent saying not enough had been done yet, but 65 percent thought he would successfully quicken the pace.
The poll was conducted from March 18 through March 20. A total of 625 registered Florida voters were interviewed statewide by telephone. Mason-Dixon is calling a 4 percent margin of error.
DeSantis gets strong job approval ratings throughout the state, including a 53 percent approval rating in the heavily Democratic South Florida area. Overall, Democrats are evenly split over him, with 41 percent approving thus far, and 41 percent disapproving.
Mason-Dixon calls that "a pretty good outcome given the current sharp partisan divide in the country and the narrow margin by which he won the election.
DeSantis' highest marks came from Republicans, 87 percent; men, 68 percent; voters over 50 years old, 66 percent, and whites, 68 percent. Still, he received majority approvals from women, voters under 50, and Hispanics. Black voters gave him a mixed slight plurality of approval, 39 percent to 38 percent.