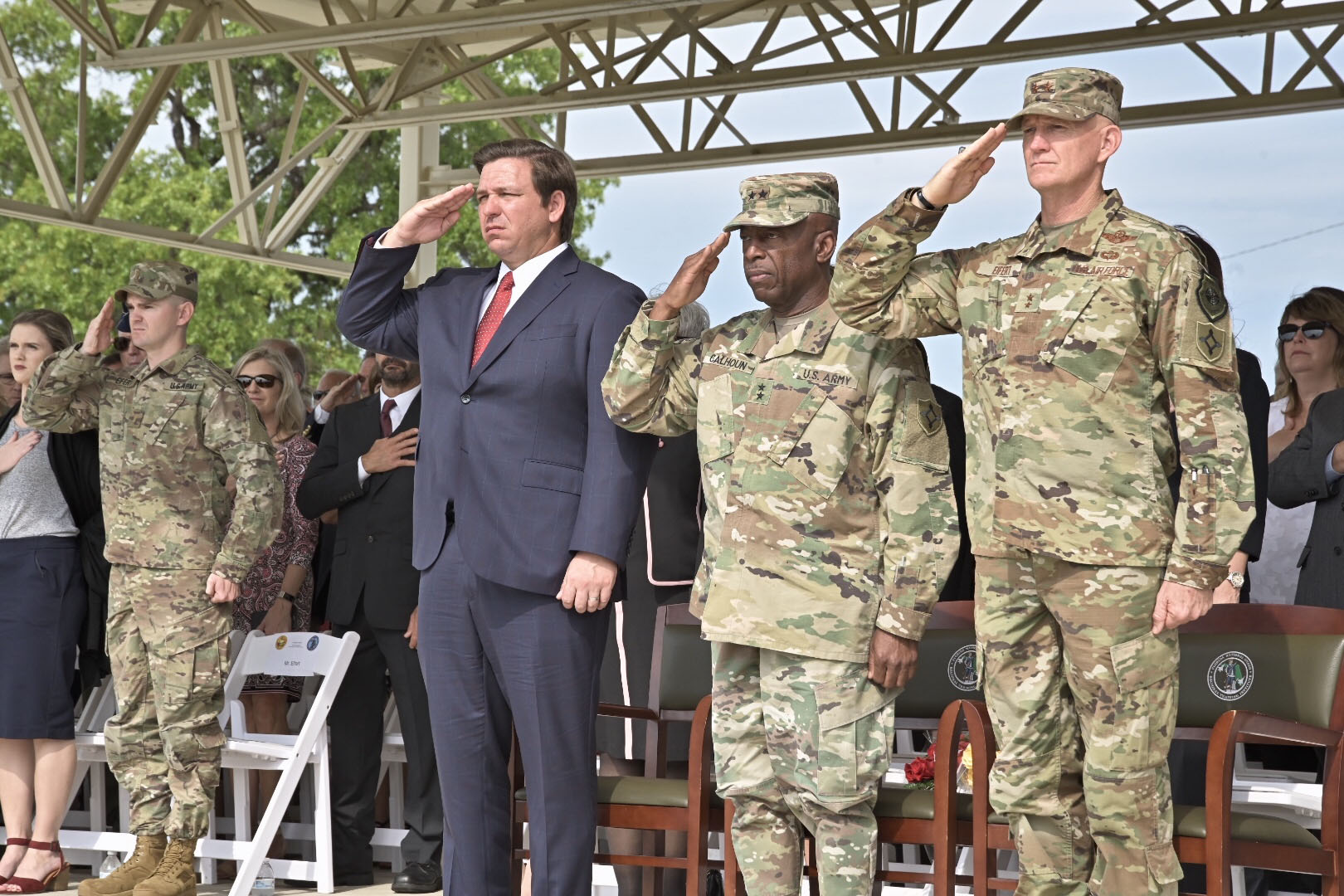 Ceremony took place at Camp Blanding.
Gov. Ron DeSantis presided over the "Change of Command" ceremony Saturday for the Florida National Guard.
The Camp Blanding Joint Training Center event marked the transition of authority from Major General Michael Calhoun to Major General James O. Eifert.
"Major General Eifert brings a wealth of knowledge and experience that includes multiple staff and command assignments at the state and national levels supporting combat operations over the skies of Iraq and state emergency response operations throughout Florida," DeSantis said.
"His vast experience and aptitude for leadership will be critical to discharge the duties of the Florida National Guard."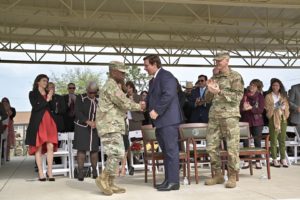 Eifert serves as adjutant general of Florida, the highest-ranking member of the guard for the state.
He first earned his commission from the U.S. Air Force Academy. He flew operational fighter tours in the F-4 and F-15 before joining the Hawaii Air National Guard in 1991. He also led the first-ever Air National Guard F-15 combat mission policing the Northern Iraq no-fly zone during Operation Provide Comfort.
DeSantis appointed Eifert to the post earlier this week. Eifert for the past four years served as assistant adjutant general in St. Augustine, where the Florida National Guard is headquartered.
Notably, the change in command comes amid an investigation of sexual misconduct allegations within the Florida National Guard.
Calhoun, who is retiring from leading the 12,000 airmen, soldiers and civilians who make up the Florida Guard. The change of command will occur Saturday at Camp Blanding Joint Training Center in Clay County.
Calhoun officially retires with the transition. The commander, based in St. Augustine, ends his guard after 36 years of military service, including four as adjutant general of the Florida National Guard.
Former Gov. Rick Scott originally appointed Calhoun to the post in 2015. He succeeded Major General Emmett Titshaw, who held the job for nearly five years.