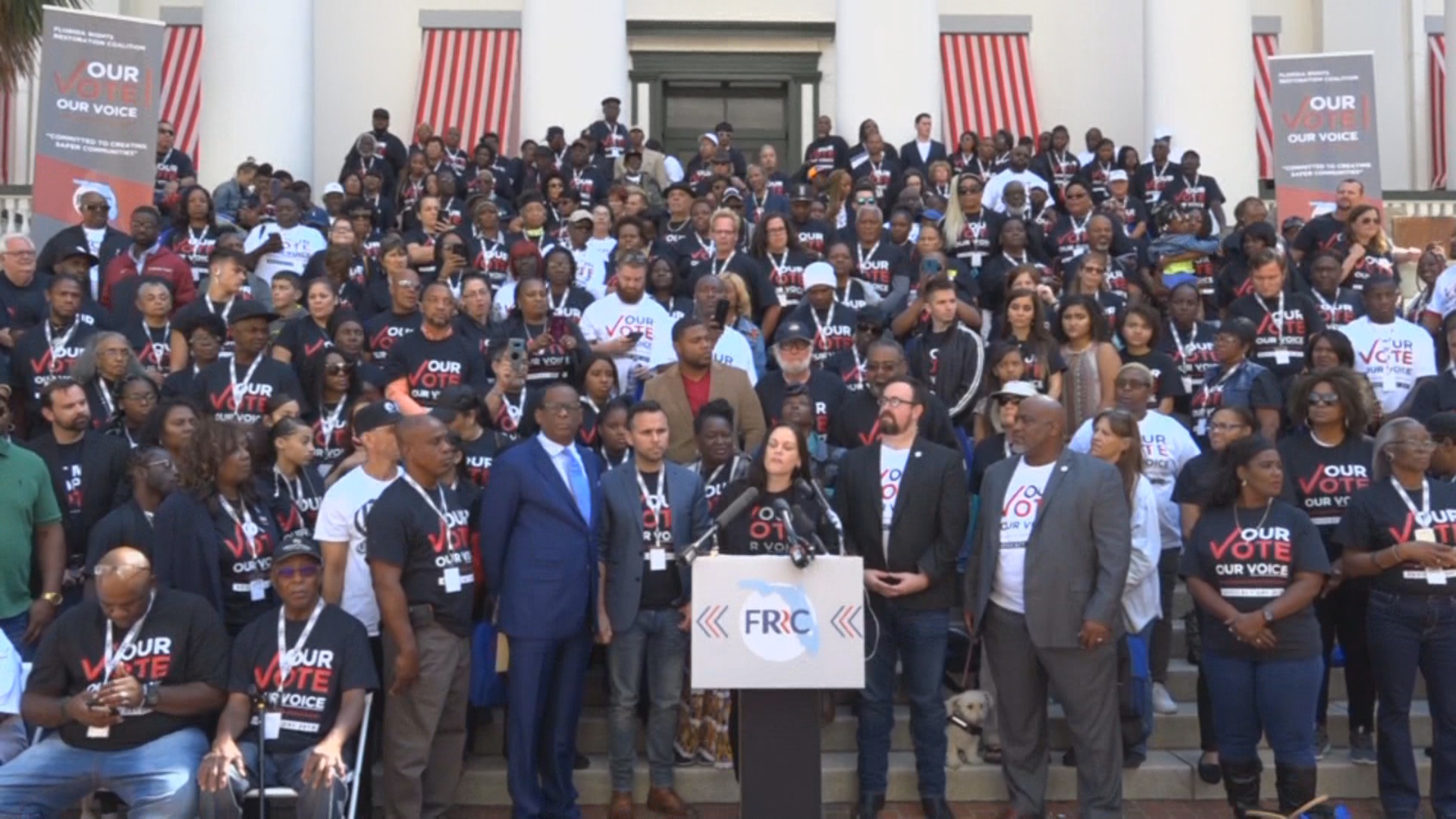 "Legislators have found every pretext not to follow the will of the voters."
In November 5.1 million Floridians voted to return the ability to vote to Florida citizens who had been convicted of felonies but had finished their sentences including probation and parole.
That was 64.55 percent of the electorate and included Democrats, Republicans and Independents. Some 1.4 million people regained their ability to participate in our political process.
That was until the Florida Legislature inserted itself into the issue.
Although the ballot language of Amendment 4 contained no mention of a role for the legislature in enacting the measure, legislative leadership decided differently.
Bills have now been introduced that would require returning citizens to pay fines and court fees that no judge ever ordered them to pay before they can regain their ability to vote.
The amendment covered all felonies, except murder and felony sexual offenses, but the measures before the legislature would also expand the definitions of such crimes in order to preclude even more people from voting.
As a retired U.S. Navy captain and Florida resident I am absolutely opposed to spurious measures meant only to deny our citizens the ability to vote. I did not serve my country in order to see basic freedoms violated by our lawmakers.
On top of that, among those whose ability to vote could be blocked are thousands of my fellow Florida military veterans. That is one reason that 64.55 percent of voters supported Amendment 4 and why they should stand up now and say "no" to these latest legislative dirty tricks.
State lawmakers are trying to undermine Amendment 4. The proposed legislation extends far beyond what any reasonable person would conclude the voters intended when they passed Amendment 4 and would thwart the will of the people.
The measures are also overly broad and vague, raising serious constitutional concerns.
The pending legislation creates financial barriers to voting that were not considered a part of a person's sentence as handed down by the judge. It would condition the right to vote on whether a person can afford to pay fees, a key constitutional concern.
Certain Florida lawmakers insist they are clarifying the intent of the voters when they are really obfuscating and foiling that will. Floridians for a Fair Democracy, the coalition that worked to place the citizen-driven amendment on the ballot, passed through every step of a long process, including having the language approved by the Florida Supreme Court.
By accepting the language of the amendment, the court effectively ruled that the intent of the measure was clear — to restore voting rights to citizens who completed the terms of their sentences including parole and probation. To suggest the language of the amendment is confusing or ambiguous is an affront to our judicial process.
The intent of voters was clear: to have more Floridians participating in their communities. Returning citizens pay taxes and Amendment 4 gives them the ability to vote in important local elections that determine how resources are distributed for transportation, parks and recreation, affordable housing, job training programs, etc.
They are also parents, and the amendment allows them to help elect school board members and have a real stake in their children's education.
One wonders how long Florida voters will continue to elect legislators who defy the will of the people.
In 2016, 71 percent of Florida voters approved the use of medical marijuana, but roadblocks thrown up by legislators delayed implementation of that amendment while thousands of needy Floridians suffered. Newly-elected Gov. Ron DeSantis last month signed a bill that finally lifts a ban on smokable medical marijuana, but even now efforts are being made to limit the strength and effectiveness of that marijuana.
And then there's the Florida Forever Act of 2014, when 75 percent of voters approved dedicating a certain percentage of net revenues to acquire and improve environmentally endangered lands, wetlands, forests, wildlife habitats, springs, etc.
Legislators have found every pretext not to follow the will of the voters.
The voters who supported Amendment 4 clearly believed in giving second chances to those who have paid their debt to society. Now, members of the Florida Legislature who opposed Amendment 4 are giving themselves a second chance to undermine it.
People, like me, who supported it should let them know we won't stand for it.
___
Retired Navy Captain Anne Rawley of St. Petersburg served as a nurse in combat zones, both in Vietnam and the Middle East.