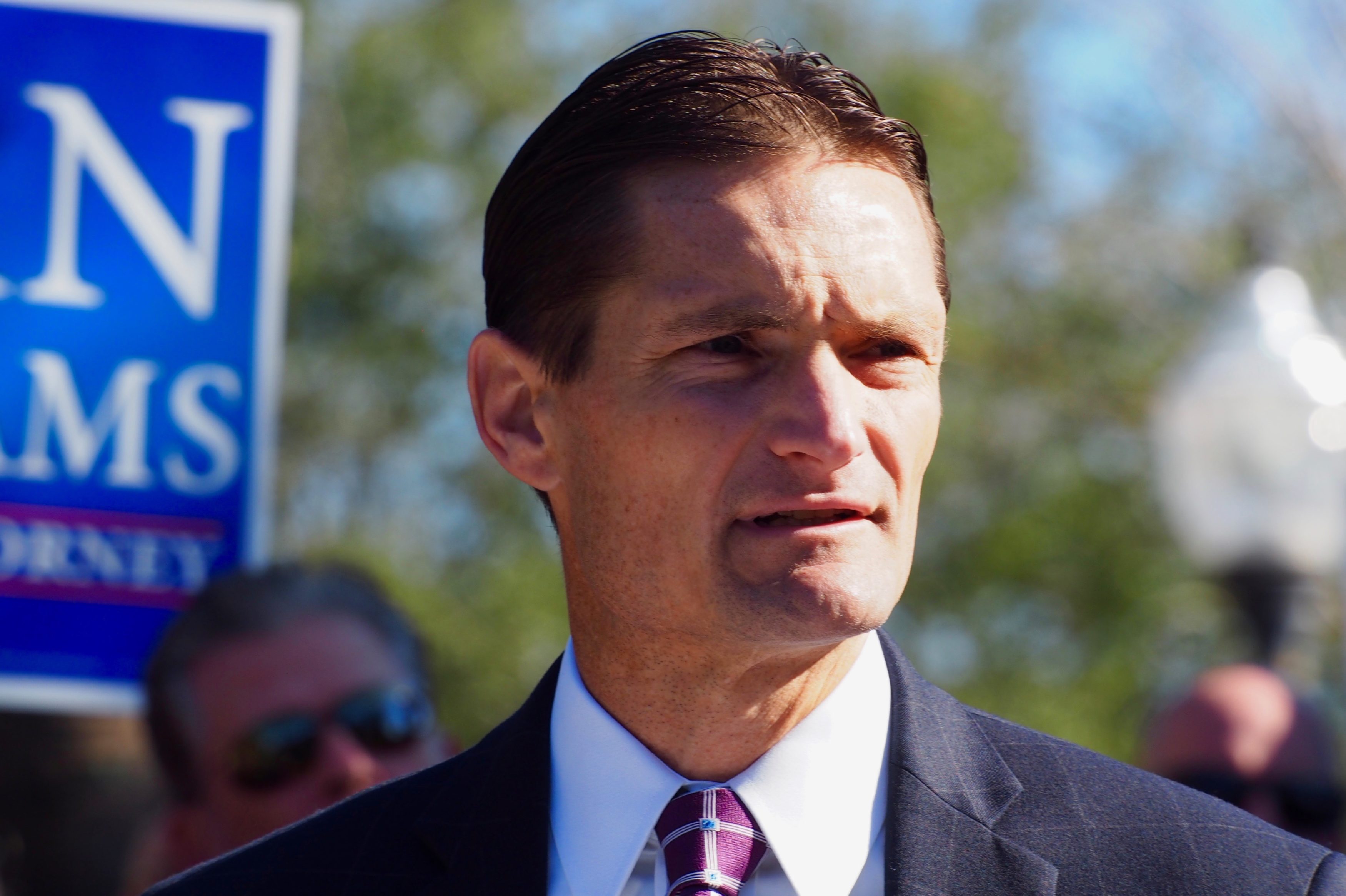 Ryan Williams seeks to oust Aramis Ayala as Orlando's state attorney.
Orlando state attorney candidate Ryan Williams announced Wednesday his campaign for the top 9th Judicial Circuit post has now topped $51,000 in fundraising, meaning in two months he's already raised more money than State Attorney Aramis Ayala raised to win the job in 2016.
Williams was a JC 9 assistant state attorney when Ayala took office in 2017 but he quit and moved to Florida's 5th Judicial Circuit after she announced her controversial opposition to the death penalty in her circuit, covering Orange and Osceola counties. Now he's running to try to unseat her in his former circuit in the 2020 election.
The latest campaign finance reports from the Florida Division of Elections show that Williams has brought in $13,870 in March, bringing his two-month total of money raised to $51,535. He has spent some, so he's got about $42,000 in the bank.
Ayala, a Democrat like Williams, has not yet filed for, nor announced she intends to, run for re-election. In 2016 when she won a surprise victory her campaign managed that on just $49,000 raised.
But she didn't need it. Her campaign was boosted by more than $1.3 million in outside spending from a political action committee backed by New York progressive billionaire George Soros.
"I am extremely excited by the momentum the campaign is showing," Williams stated in a news release. "Direct contributions to the campaign are significant because direct contribution dollars mean voter support inside Orange and Osceola Counties. The constituents want change in the State Attorney's Office."
Ayala's stance on the death penalty had brought a  protracted, nationaly-watched, statewide political and legal battle with Republican then-Gov. Rick Scott. That controversy has largely overshadowed her efforts to deliver what she contends is a broader criminal justice reform program in the circuit.
Williams, a prosecutor for nearly 11 years, has said he's prepared to show her program been less than she claims.