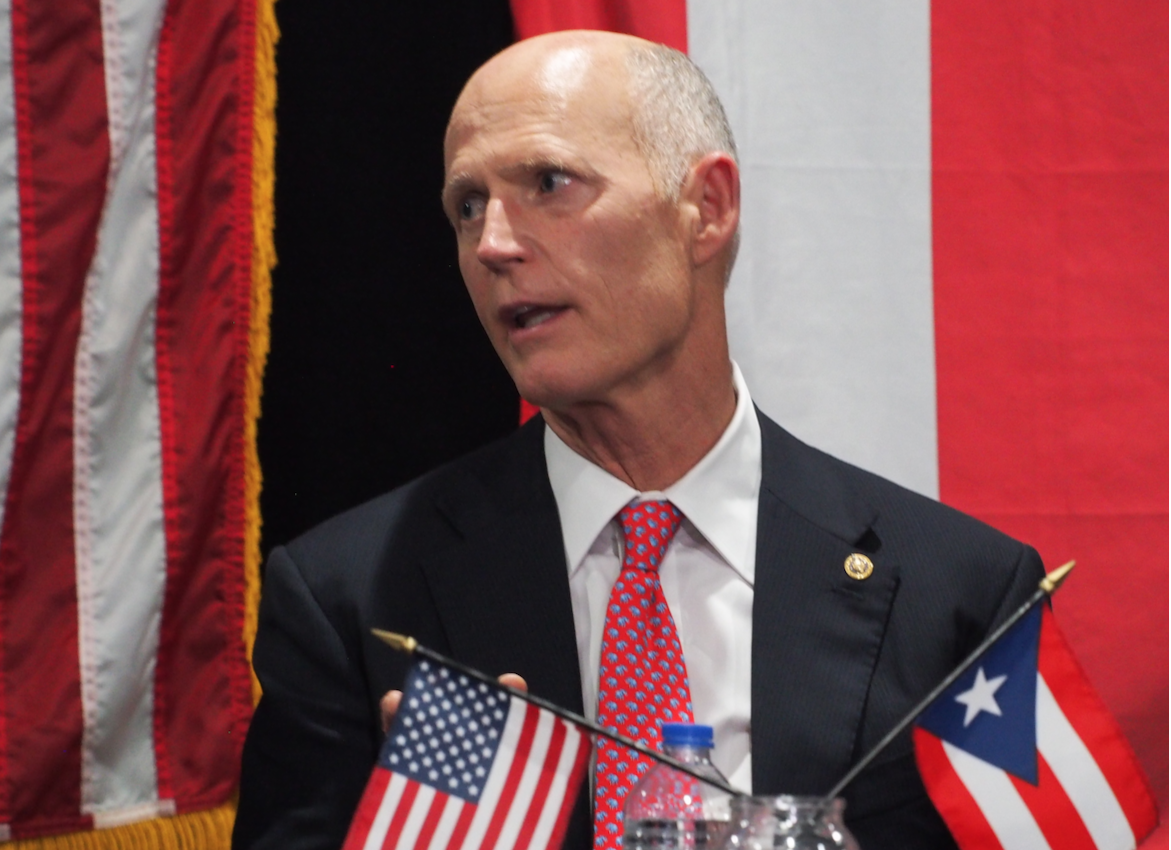 Scott is donating salary to agencies in Orlando and Tampa.
Florida's Republican U.S. Sen. Rick Scott is donating his first quarter U.S. Senate salary to two Florida organizations providing assistance to Puerto Rico refugees who fled to Florida after Hurricane Maria devastated the island in August 2017, his office announced Wednesday.
Scott's Senate pay will go to the Legal Services Clinic of Puerto Rican Community Inc. of Orlando, and the Mujeres Restauradas Por Dios of Tampa.
U.S. Senators are paid $174,000 a year, so a quarter of that would be a $43,500, going to the two. Scott doesn't personally need the money, as he might be the wealthiest member of the U.S. Senate, with a net worth most recently reported in the range of $232 million in 2017.
The clinic, established by the Puerto Rican Bar Association of Florida, provides legal services to Puerto Ricans who have settled in Florida, and employs displaced Puerto Rican lawyers. The driving force behind the legal clinic, Orlando lawyer Anthony Suarez, attended a Puerto Rico issues roundtable Scott held last Friday in Orlando.
Mujeres Restauradas Por Dios is a faith-based, non-profit organization that helped families from Puerto Rico integrate into the community by opening a welcome center in Tampa and connecting them with vital services, including housing, job placement, and medical care.
"As Governor and now as Senator, I have stood with the Puerto Rican community, both in Florida and on the island, and worked to provide every resource available to aid in their recovery," Scott stated in a news release issued by his office.
"I'm honored to support two incredible organizations that went above and beyond to help Puerto Rican families who came to Florida following Hurricane Maria. It's humbling to see these organizations, and so many generous volunteers, come together to support our fellow Americans in their time of need, and together, we will never stop fighting for Puerto Rico."