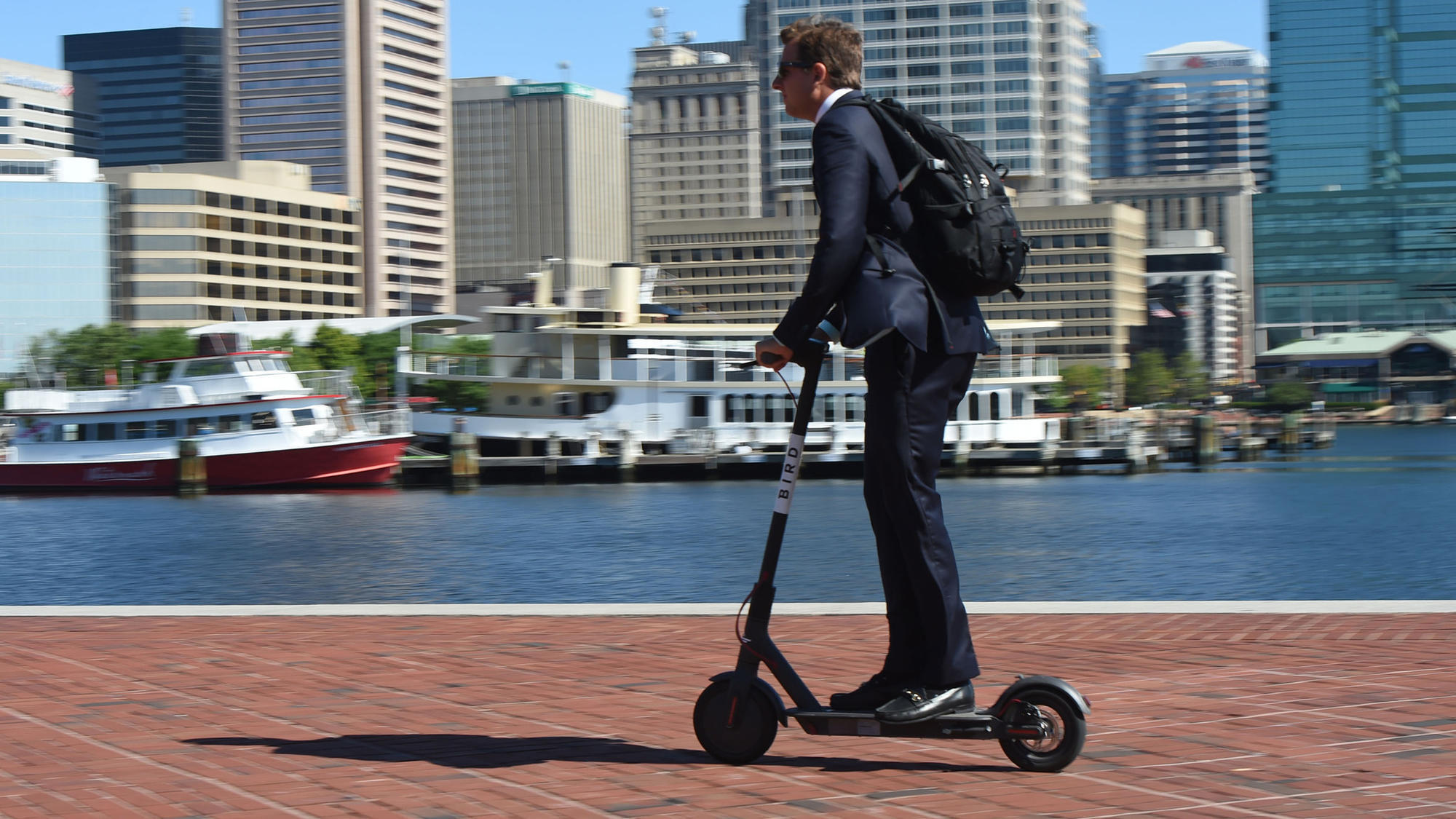 Scooters could soon be allowed in bike lanes.
Tampa Republican Rep. Jackie Toledo's bill to get motorized scooters off sidewalks and onto bike lanes cleared its final committee stop Wednesday and is now revving up for a floor vote in the House.
HB 453 received near unanimous support from the State Affairs Committee — Sarasota Democratic Rep. Margaret Good was the lone no-vote on the 24-member panel. The bill passed through its first and second committee stops with similar margins.
The bill defines "micromobility device" in statute and would require county and municipal governments to treat such devices in the same manner as pedal-powered bicycles, which would allow them to be used in bike lanes or other thoroughfares were bikes are permitted.
It also creates a licensure process where rental platforms such as Lime, Jump and Bird, would have to get liability and workers' compensation insurance before they could peddle their pedalless devices.
"Micromobility technologies are rapidly growing in popularity and provide a solution to the first mile, last mile problem we're facing in many of our urban cores," Toledo said.
"This measure allows these micromobility technologies to be operated in bike lanes instead of just being regulated to our sidewalks. On crowded walkways filled with runners, joggers and other people out for a relaxing stroll that's a big safety improvement."
Toledo's bill has faced opposition from home-rule advocates, who have balked at the requirement that any vendor that meets the insurance requirements be licensed.
The bill was amended Wednesday to allow local governments to temporarily block scooters from "high pedestrian traffic areas" or on sidewalks fewer than 5 feet wide, but the provision isn't as local-government friendly as the Senate companion, SB 542 by St. Petersburg Republican Jeff Brandes.
That bill would allow local governments to control the rollout of scooter rentals in their jurisdiction or opt out of allowing them altogether. It cleared its second committee Tuesday.
Toledo has defended her approach as necessary to ensure scooters are a dependable option for commuters — if there limits on vendor licenses or all-out bans are permitted, she says consumers won't be able to trust they can get where they need to go in a timely fashion.
"When we limit micromobility technologies then we eliminate reliability and we eliminate a way everyday people can get from one location to another," Toledo said.
Free-market group Americans for Prosperity-Florida agreed with Toledo's line of thinking in a statement released after the bill earned the committee's stamp of approval.
"Floridians should have access to the innovative and reliable transportation options that meet their needs. Micromobility empowers Floridians with more options to travel with ease," AFP-FL state director Skylar Zander said.
"We thank the members of the Florida House State Affairs Committee for creating a framework for the operation of micromobility devices and for-hire motorized scooters, and we encourage the full House to support HB 453."
HB 453 now heads to the House floor. SB 542 needs approval from the Senate Appropriations Committee before it advances to the chamber floor.
Last updated on April 10, 2019