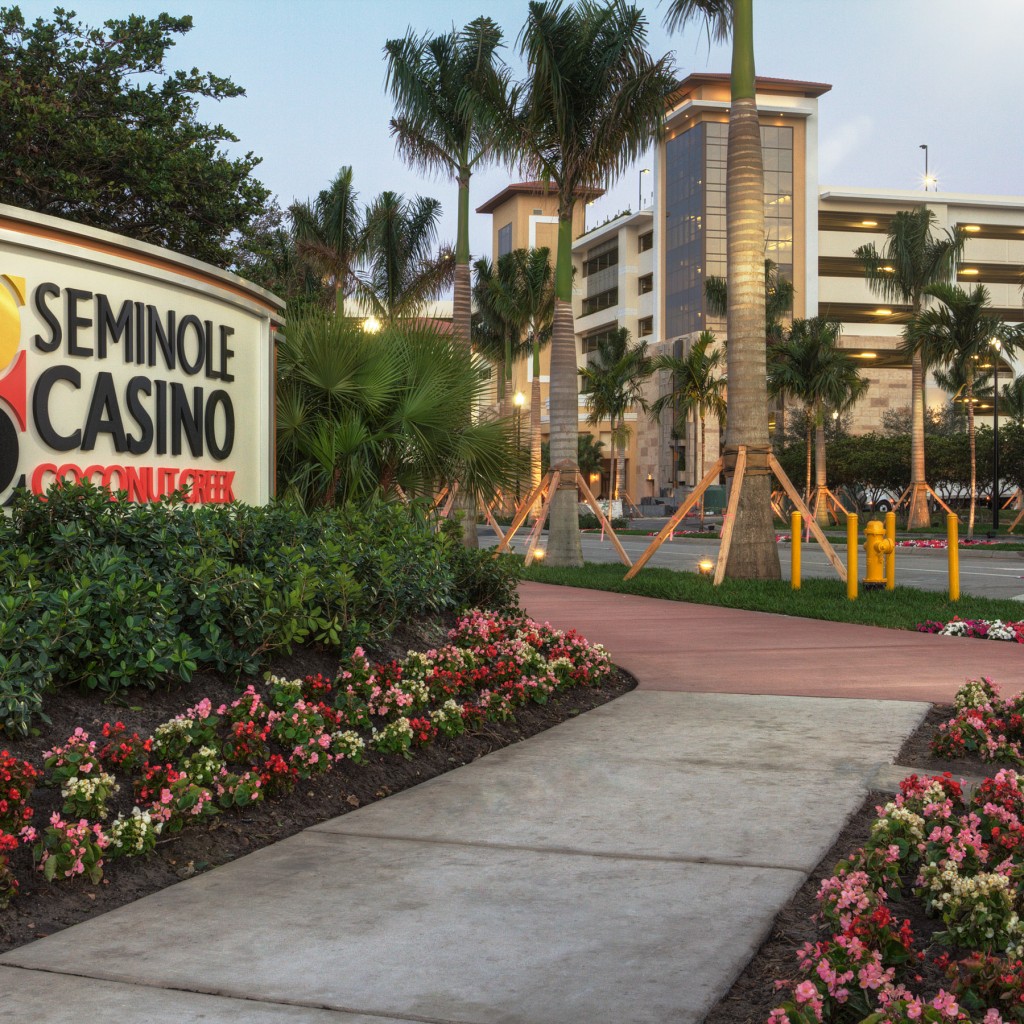 It's hard to argue the Seminoles aren't a global gaming giant
The Seminole Tribe of Florida is a global gaming empire. There's no other way to say it.
In 2006 the tribe purchased Hard Rock International for $965 million, at the time the largest single acquisition by an American Indian Tribe. Led by Jim Allen, the Seminoles have turned their gaming business into a juggernaut.
On their Florida properties alone, it's estimated the tribe rakes in more than $2.3 billion in gaming revenue every year. That doesn't include their cash haul on all the other amenities offered at their resorts.
Combine these revenues with those of their Hard Rock-branded casinos and hotels across the world, and it's hard to argue the Seminoles aren't competing at the level of global gaming giants such as MGM Resorts, Wynn, Las Vegas Sands and Caesar's.
What the Seminoles have that none of their other large-cap gaming competitors do have is an exclusive deal in a significant jurisdiction.
In 2009, the tribe inked a deal with the state of Florida that provides a revenue sharing agreement. The Seminole Compact pays the state somewhere north of $340 million annually, or about 12.5 percent of their gross gaming revenues.
While this sounds like a significant amount of money, consider what those payments would be if the tribe had a commercial gaming operation in another state.
Based on their Florida revenue, if they were subject to taxation in Massachusetts, their tax bill would be $575 million, in New York $713 million, in Ohio $760 million, in Pennsylvania, they'd pay $928 million.
And in Illinois, the Seminole Tribe would have to fork over a whopping $1.1 billion.
The Seminoles would tell you that's not apples to apples because they're a tribal nation with gaming operations governed under the Indian Gaming Regulatory Act (IGRA). In some respects, they're correct because it is indeed a sovereign tribal nation, but the Tribe has also grown into a global commercial gaming company that happens to have the law on its side in Florida.
If you believe the rumors on Adams Street, the Senate is negotiating a new deal with Allen, the Tribe's chief gaming executive. Allen knows the Tribe's gaming operation holds all the cards following the passage of Amendment 3 last November.
The state of Florida and the tribe share one common goal, and that's market certainty. Other than that they're in different corners — Senate President Bill Galvano is responsible to extract as much revenue as possible while the tribe wants to limit competition, obtain a broader product base, and pay as little as possible to get it.
We've heard for years that Galvano was the master dealmaker who was the only person who could bring this in for a landing. Now it's his time to shine, but some X-factors could make his job quite a bit harder.
The first is House Speaker José Oliva. Oliva is no fan of gambling expansion, and he's never been one to look the other way on questionable policy to grow the state coffers.
The second challenge is Gov. Ron DeSantis. DeSantis was clear during the campaign that he didn't want to see expanded gambling and, more importantly, he didn't want to see any of Florida's long-term businesses hurt by an expanded deal.
The rumored deal drives a train through those fundamental principles.
First, providing the Tribe full internet gambling would put casino gambling on every phone and computer in the state, which would be a massive expansion.
Second, the agreement would significantly alter or even eliminate "designated player games" at non-Seminole properties, which could crater several of the state's pari-mutuel card rooms. Does DeSantis sign this compact as it's rumored? Hard to believe he does.
The good news is there's still a deal to be made. It's merely a matter of both sides focusing on the most essential aspect: certainty.
The Tribe wants craps and roulette at their seven facilities and the pari-mutuels outside of Miami-Dade and Broward realize that's just a dream. At this point, they're just looking to be left alone.
Come up with a fair revenue sharing number for the Tribe, throw in a little sports betting for good measure, let the pari-mutuels keep their card games and call it a day. That's something the Tribe, Disney, the tracks, and, most importantly, the people of Florida can live with.
President Galvano, Speaker Oliva, and Governor DeSantis, you're on the clock.