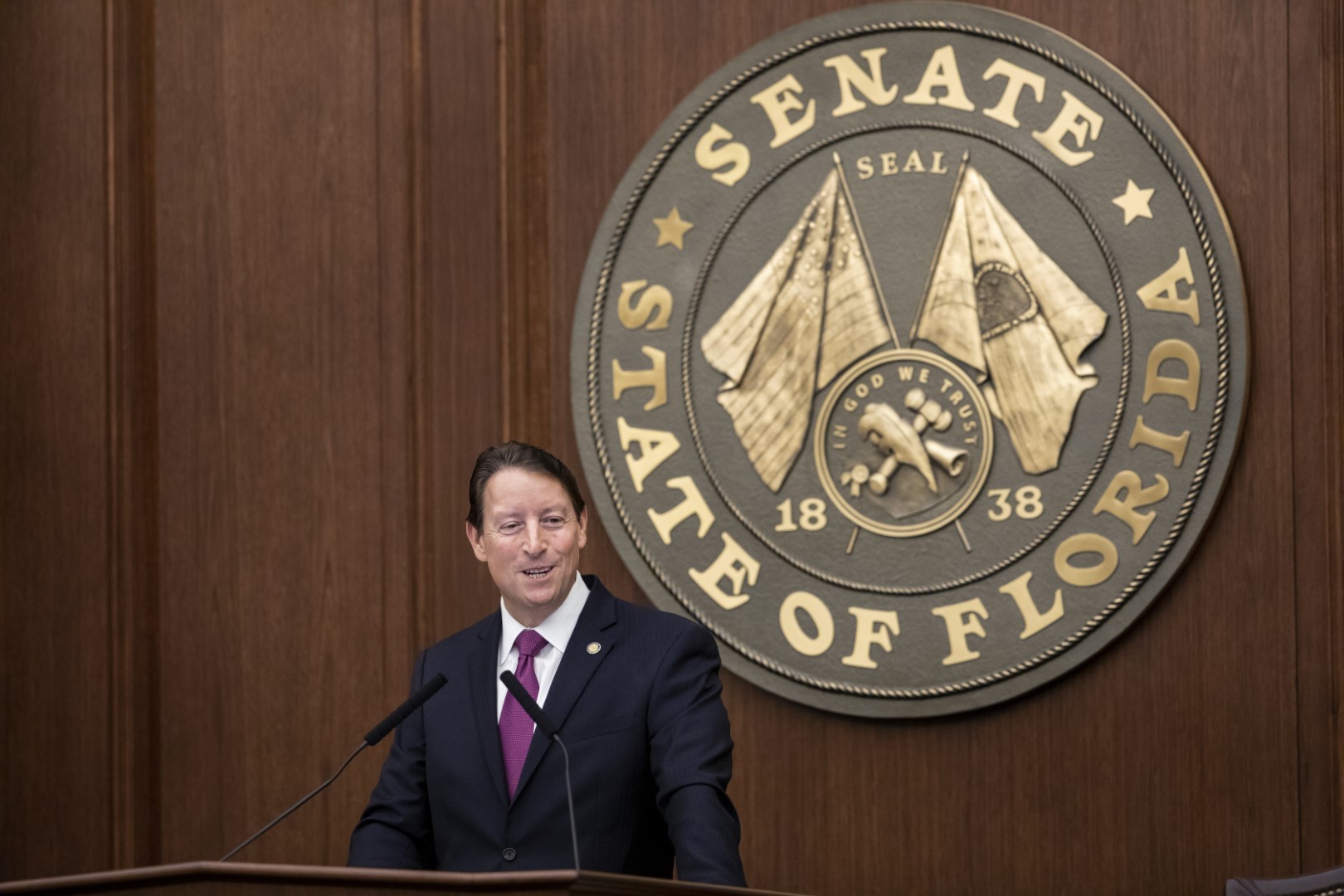 "There is nothing in this legislation that is self-executing."
Lawmakers are corralling behind a plan to start saving money for three major highway projects but they're not sure the legislation would guarantee construction.
A Senate plan (SB 7068) to kickstart funding for three toll-road projects cleared its last committee stop Thursday. The bill is a priority for Senate President Bill Galvano and it now heads to his chamber's floor.
Money linked to the legislation would go toward extending the Tampa-area Suncoast Parkway to the Florida-Georgia line, connecting the northern terminus of the Florida Turnpike to the Suncoast Parkway, and constructing the Southwest-Central Florida Connector between Polk and Collier counties.
Before any shovel-turning, the Department of Transportation (DOT) would have to work alongside task forces to study the viability of each plan.
The working groups — which would include a cross-section of agency stakeholders and an "appropriate conservation or community" nonprofit member — would deliver their findings in a report to state leaders.
Sen. Tom Lee, the bill's sponsor, said the working groups would help recommend "where interchanges are located" and "how alignments are developed" to help the state avoid routes that could be economically or environmentally harmful.
But the Thonotosassa Republican also suggested the project advisers could scrap one of the roads.
"There is nothing in this legislation that is self-executing," Lee said. "[DOT] could easily come back with a no-build on one or more of these corridors — that's entirely possible."
The possibility that the projects could be abandoned has prompted concern from lawmakers as the legislation has moved through the House and Senate. But it's something Galvano, a Bradenton Republican, has rejected.
"I think the task forces will help us plan, develop and engineer," Galvano told reporters last week. "But the need is so overwhelming that I don't think [dropping a project] is a possibility."
Lawmakers have called the bill a "seed" and "nest egg" because it would take $45 million in General Revenue from the upcoming fiscal year's budget and slowly take more over a three-year period. By 2022, an estimated $100 million would be available for the three major corridor plans. Through the same period, another $32.5 million would also have been siphoned to other transportation funds designed to beef up rural infrastructure.
Rep. Matt Willhite, a Wellington Democrat, criticized an identical House plan last week for setting aside money without a guarantee of construction.
"I don't think we need that much money to create a commission to do a study," Willhite said before voting against the proposal. The task forces were tacked on to the plan during its second committee stop.
Lee acknowledged that the road extensions and connectors have been pitched before and have drawn controversy.
"When alignment studies are done and decisions are being made, significant wildlife habitats and environmentally sensitive areas are always under consideration in these projects," Lee said, suggesting the task forces could help mitigate any unintended consequences of the highways. 
Lee told Senators that the proposed highways would benefit rural and agrarian communities.
"A lot of Florida's transportation-infrastructure funding has been directed mostly toward the urban areas in our state," Lee said. "With this program that we will come up with, we are looking beyond those urban areas to some of the areas in our state that have not benefitted equally from some of the economic growth that we've experienced here in the state of Florida."
But environmentalists and urban planning groups have spoken out against the bill. The Sierra Club, for example, is adamantly opposed to projects.
David Cullen, speaking on behalf of the organization, told lawmakers that the highways would result in unnecessary development and urban sprawl.
"From a fiscal point of view, it's not going to work," Cullen said. "From an environmental point of view, it's not going to work."
Interests like the Florida Trucking Association, meanwhile, are in favor of the new roads. Kenneth Armstrong, president and CEO of the group, said the highways would make for quicker and cheaper trips for Florida's freight carriers, benefitting the whole economy.
"I don't know all the arguments in favor or against urban or suburban sprawl," Armstrong said. "But I can tell you for sure about urban and suburban and inter-urban crawl."