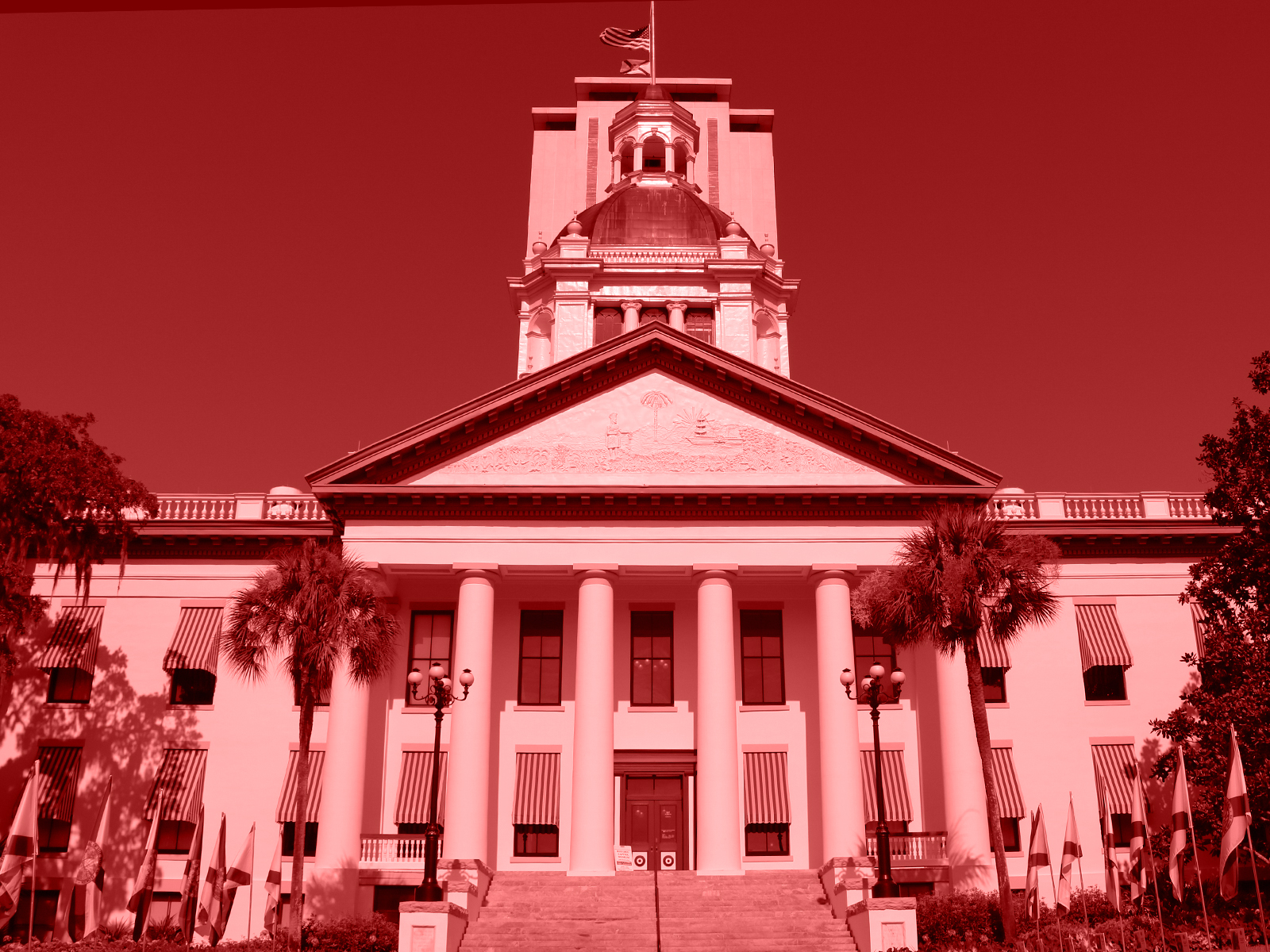 'Sixty Days' — it's a daily miracle.
Sixty Days — A prime-time look at the 2019 Legislative Session
The Last 24
Good Thursday evening. A trio of collegiate coaching legends came to the Capitol Thursday to ask state lawmakers to pony up funds to get the Panhandle back on its feet six months after Hurricane Michael. Steve Spurrier, Cliff Ellis and Mickey Andrews asked lawmakers "to immediately support disaster relief efforts in Northwest Florida." Ellis, the former Clemson and Auburn men's basketball coach and a Marianna native, delivered the most impassioned argument on the continued need for help. "I saw my brother, 70 years old, on a tractor excavating his land by himself because there's nobody there," he told reporters. "He's breaking a sweat, and what hit me was, 'what is somebody 85 years old got to do?' " Sixty Days is ready to load up and head west. Here's your nightly rundown.
'It stinks to high heaven': As a result of a political deal, lawmakers made sweeping changes to a proposed hospital regulation repeal, reversing weeks of work.
First responders win: A bill expanding access to insurance benefits for firefighters dealing with cancer finally is moving in the House.
The clampdown: The University of Central Florida and other schools could face new construction rules as lawmakers crack down on spending in the aftermath of UCF's Trevor Colbourn Hall scandal.
Liberate the leeks: A bill to ban local regulation of front-yard vegetable gardens is headed to the House floor.
A call for cannabis: A House committee approved a plan for regulating the production of hemp.
Taxing relief: Floridians could save on hurricane and school supplies under a bill now heading to the Senate floor.
Voice of the people? House members moved forward with a measure that critics say would make it harder to pass citizens' initiatives.
Quote of the Day
"It was such a tragedy when it happened six months ago. Folks, it's still a tragedy. This thing's not going to get fixed for years." — Mickey Andrews, former FSU football defensive coordinator, on the Panhandle after Hurricane Michael.

Your Metz Husband Daughton-sponsored question of the day is:
What name was given to a group of conservative North Florida Democrats who controlled political power from the 1930s-1960s and fought to maintain segregation?
As always, click here to tweet your answer to @MHDFirm. The first person with the correct answer will get a shout-out in Monday's 60 Days!
Last time, we asked: Who created the Florida East Coast Railroad?
Answer: "Henry Flagler, whose decision to extend his railroad as far south as Miami shaped the future of South Florida."
Congrats to Geoffrey Becker (@geoffreyb89) who was the first to tweet the correct answer!
Bill Day's Latest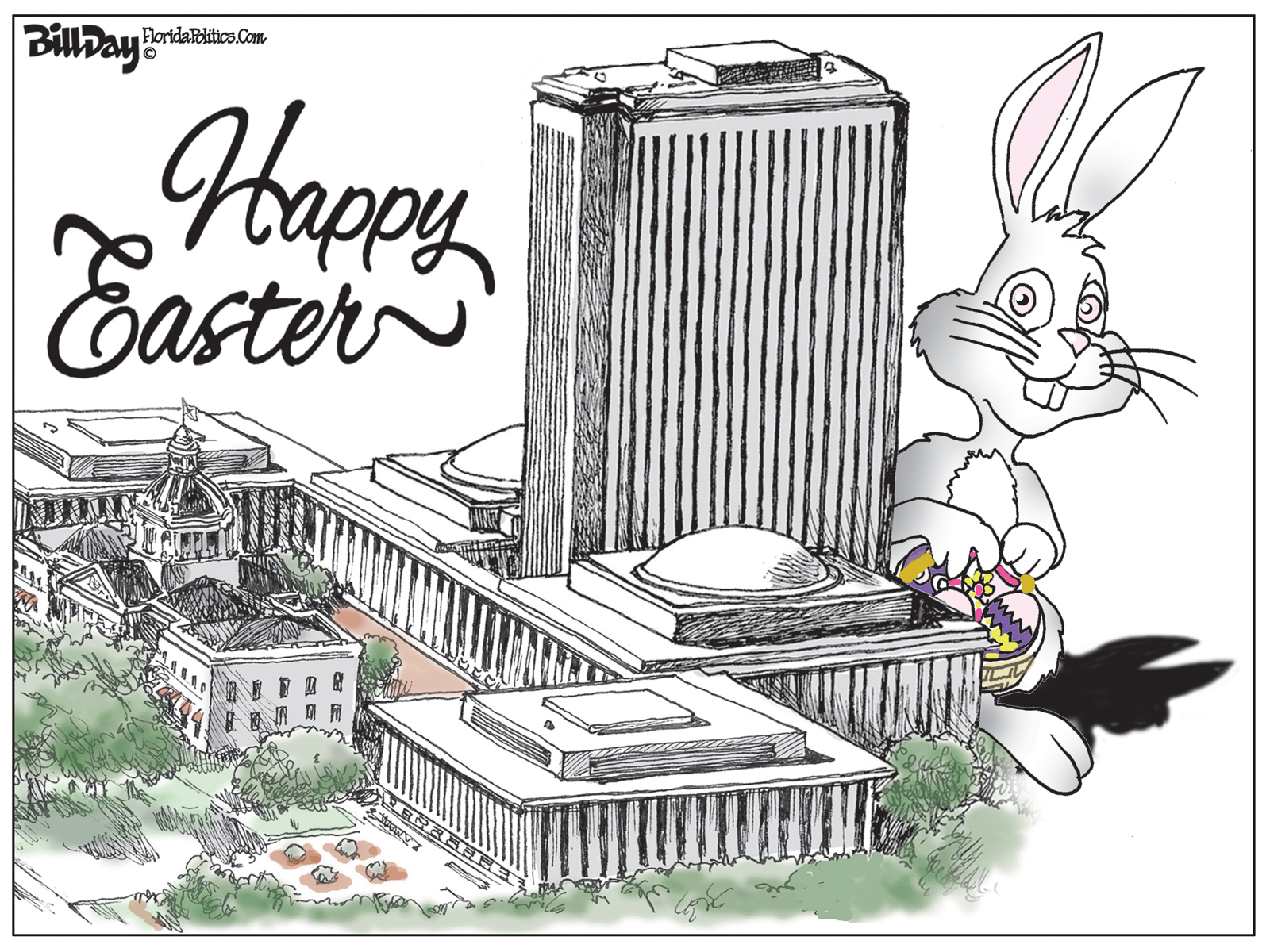 3 Questions
Gov. Ron DeSantis wants Floridians to pay less for prescription drugs, and allowing drug imports from Canada is his preferred method of getting it done. Lawmakers have taken those marching orders and advanced bills that would allow Canuck capsules into the Sunshine State, but The Partnership for Safe Medicines warns the plan could be dangerous. PSM Executive Director Shabbir Safdar and retired Canadian law enforcement officer Don Bell explained why.
Florida Politics: What are the risks of allowing prescription drug imports in Florida?
Safdar: Because the population of Canada is only 37 million, and the population of Florida is 21 million, importing medicine will only be satisfied by the black market because Canada will not allow America to empty its drug supply. Black market medicine (counterfeits) often have no active ingredient and leaves you at the mercy of the disease you have. This very danger of counterfeits is what a recent NIH paper said killed 300,000 children in the Third World and kills countless adults around the world every year in developing countries.
Bell: If Florida's 21 million people start importing medicine from Canada you'll create shortages in Canada and Canada won't tolerate that. After Canada acts to protect its own patients, you'll be left to get medicine from the black market.
Florida Politics: Are there any current programs Floridians struggling with high drug prices can take advantage of?
Safdar: We recommend that patients talk to their pharmacist about looking at a discount card such as the Needymeds or Univision card, switching to a generic, asking about paying cash, as well as using a patient assistance program.
Florida Politics: Is there an alternative policy lawmakers should pursue to help lower drug prices?
Safdar: Every person in the health care supply chain touches the price of a medication and adds cost. We recommend looking at the role of each supplier and balancing it against the value that player adds. One thing to note: In Ontario, where people think medicine is attractively cheap, their system doesn't allow rebates to be held by PBMs. If we like those prices, perhaps we need that PBM policy.

Lobby Up
Florida's medical marijuana laws got a face-lift last month, but that hasn't been the only major change in the nascent cannabis industry this year. Ever since the Legislature approved non-euphoric marijuana five years ago, there's been a battle raging over how many growing licenses the state should issue, and what companies should get them.
After a lengthy rule-making process, a handful of nurseries were approved to start cultivating cannabis. But many missed the cut, and they weren't happy about it. A 2018 ruling by Administrative Law Judge John Van Laningham paved the way for a new license for Nature's Way Nursery in Miami, which was the last license issued.
Until now.
This week another eight nurseries made the list, and half of them have lobbyists on retainer in Tallahassee. Bill's Nursery in Homestead has Charles Dudley and Nichole Geary (general counsel of the Department of Health under Rick Scott) of Floridian Partners; Spring Oaks Greenhouses in Umatilla has Brian Ballard and Chris Dorworth of Ballard Partners; DeLeon's Bromeliads in Goulds has Tim Cerio and Jason Unger of GrayRobinson; and Dewar Nurseries in Apopka has Chris Finkbeiner of Rubin Turnbull & Associates.
The other four companies set to start planting the state's newest cash crop: Redland Nursery, Tree King-Tree Farm, Perkins Nursery, Hart's Plant Nursery.
Breakthrough Insights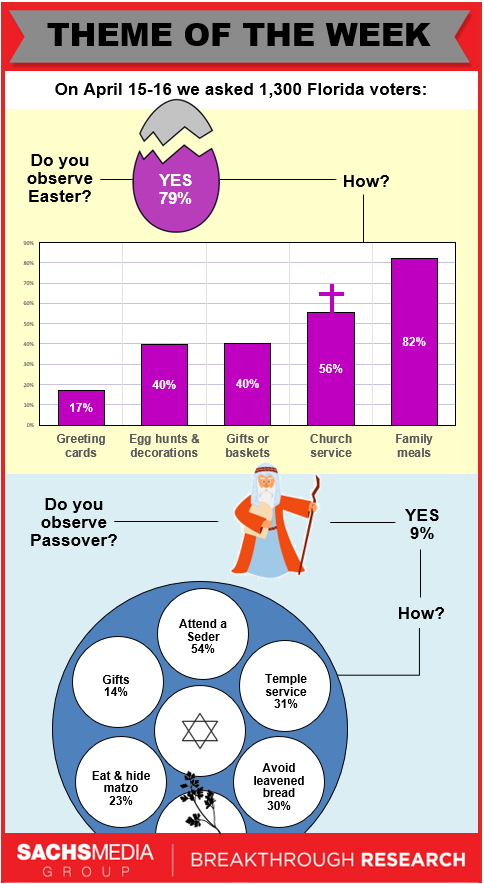 The Next 24
The Revenue Estimating Conference will hold an "impact" conference, which typically involves estimating potential costs of legislation. That's at 8 a.m., 117 Knott Building.
The Financial Impact Estimating Conference will discuss a proposed constitutional amendment that would raise the minimum wage in the state. That's at 9 a.m., 117 Knott Building.
The Florida Department of Economic Opportunity is scheduled to release March unemployment figures at 10 a.m.